Enjoy and relax….take in all the Cayman Islands have to offer. From an early morning walk along the pristine white beach, to the beauty of the underwater world of Scuba Diving….to perhaps a ride on a submarine… your options are endless!
Under the Sun
Cayman has a variety of attractions to offer with Scuba Diving & Sailing leading the pack! No experience necessary, we accommodate various types of scuba lessons offered at any of the many Dive Operations. For those who would rather not get wet but still long to see the underwater world we are so well known for, a submarine ride aboard the Atlantis is in order.
Do it Cayman Style
Snorkeling, Boating, Jet Skiing, Water Skiing, Para Sailing, Windsurfing, Kayaking, Deep Sea Fishing, or elegant leisurely dinner cruises are just some of our many water sports. Let us not forget Golfing! Grand Cayman offers Greg Norman-designed Blue Tip 9 hole golf course at the Ritz-Carlton. We also have the 18 Hole North Sound Club or the Jack Nicklaus-designed course at the Britannia Golf Club. Tennis anyone? Enjoy tennis at the Cayman Islands Tennis Club or Ritz-Carlton offers its guest The Courts Tennis Club with custom programs by Nick Bolletlieri.
Beyond the Water
The island has an abundance of activities sure to please everyone! The new and exciting Dolphin Cove, offers a hands-on approach to meeting our dolphin friends. Dolphin Cove is located off Batabano Rd. in West Bay, and is sure to please young and old alike. The Boatswain Beach (CaymanTurtle Farm) offers visitors a unique opportunity to not only interact & discover our turtles and their evolution but it also now offers its own beach & swimming location, sting ray tank, predator/shark tank & snorkel lagoon…..they have worked very hard to improve the facility & expand your adventure there. Located across the street from the Turtle Farm, we have Dolphin Discovery a second location offering the once in a lifetime experience with our dolphin friends.
What's for Dinner?
The islands offer dining experiences sure to entice any palette. The options are enormous from Local Flavours to Fine Dining and sure to leave your taste buds wanting more, more, more! Enjoy a sunset dinner cruise aboard a real Pirate Ship while taking in the beauty of our Caribbean sunsets. This trip is sure to be a memory maker!
Family Friendly
The island offers many kid friendly activities for our young visitors. Programs like the Ambassadors of the Environment at the Ritz-Carlton provide an eco-adventure for children. Activities from Horseback riding & playing with our turtles or dolphins, to Beachside Camps, Tennis, or a trip to Smyles indoor paradise. We want the kids to enjoy an adventure too!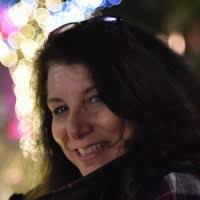 Lisa has lived and worked in the real estate industry of Grand Cayman for 27 years. Lisa is a digital and social media professional who focuses on social media and marketing techniques with the luxury real estate market. Lisa has built a large and engaged following online and off by providing practical, useful and helpful content driven by helping those who share her passion for real estate & being a party of the Cayman Community. Lisa is currently Social Media Marketing and Blog/Content writer for ERA Cayman Islands.