ERA Real Estate
From Sundance Yellow to Caribbean Blue
Why Cayman's first female CIREBA president traded her wings for a piece of heaven in the Caribbean
Come summer of 2022, it would be exactly four decades since Jeanette Totten made the life-changing decision of moving permanently to the Cayman Islands. And in all those colorful, eventful and enormously challenging years, not only has Jeanette embraced these welcoming islands as her second home, she has also dedicated her entire professional life as a real estate broker to showcasing the best of Cayman's breathtaking properties, cosmopolitan lifestyle, and astounding natural wonders to the rest of the world.
Love at first sight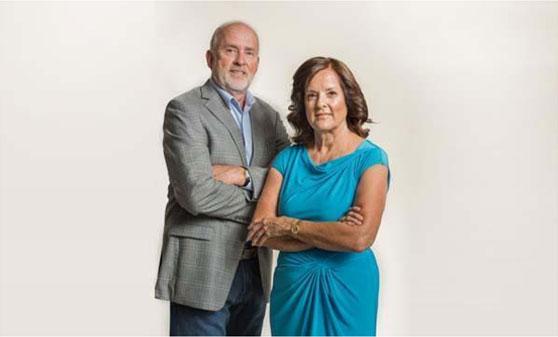 For Jeanette, her relationship with the Cayman Islands was a classic case of love at first sight. "My husband Robert and I first visited Grand Cayman in 1979 on a dive trip with another couple," she recalls. "We stayed at the historic Sunset House, which became our gateway to some of the best dive spots in the islands."
After that unforgettable holiday, the Tottens knew they have been completely smitten by the magical charm of the open blue skies and sparkling emerald waters of this Caribbean paradise.
By the summer of 1982, they decided to leave the bustling seaport city of Seattle, Washington, and move to their first island home near Cemetery Beach, one of the most incredibly beautiful and tranquil areas on the western tip of the Seven Mile corridor.
"At that time, I was working as a flight attendant for Hughes Airwest," says Jeanette, recounting her previous career with the former airlines which made waves in the '70s and '80s for its bright yellow jets and fashionable cabin crew apparel.
"Since it was possible for me to transfer to Miami, we decided to move to Grand Cayman as it would be an easy commute. Meanwhile, Robert had no trouble finding employment as he was a mechanical engineer and Cayman was just beginning to develop new properties that demanded more advanced mechanical systems, including air-conditioning."
By some stroke of serendipity, relocating to the Cayman Islands could not have come at a better time. The '80s was a period of rapid growth in construction and property development on Grand Cayman, set off by its increasing prominence as an offshore financial center and the subsequent demand for luxury homes, hotels, and condominiums that would cater to both tourists and long-term visitors.
The following year, Jeanette finally hung up her Zamparelli-designed yellow and blue uniform and started selling Cayman real estate.
Teamwork makes the dream work
Robert Totten's extensive background in engineering and construction complementing Jeanette's hands-on expertise in Cayman's real estate market, it didn't take long before the Tottens established themselves as a formidable tandem whose combined knowledge and experience made them game-changers in their respective industries.
Encouraged by the continued uptrend in real estate sales and property development projects across the country, the couple set up the Cayman Luxury Property Group (CLPG) in 2004. In running her own boutique real estate company, Jeanette took on the role of mentor and made sure that her team of handpicked agents displayed the same unassailable values and work ethics she had exemplified throughout her career.
"As a broker, I enjoy watching new agents becoming knowledgeable and confident in that knowledge, watching them find the perfect property for a client and then continue helping that client throughout the buying process," she shares. "At the end of the process, I want the client to say that the agent went above and beyond what they expected."
CIREBA's first female president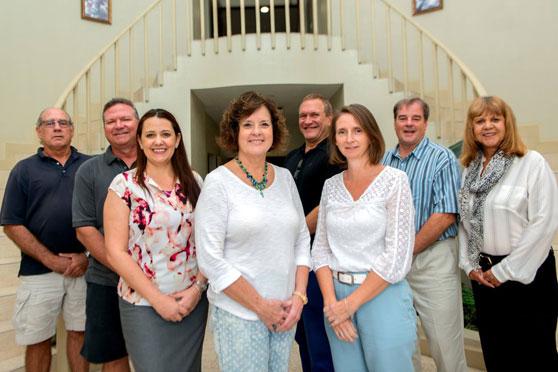 At the same time, Jeanette was an active member of the Cayman Islands Real Estate Brokers Association (CIREBA). After serving in various capacities as a board member for ten years, Jeanette made history by being elected as CIREBA's first female president in 2012.
Following this milestone, she went on to serve in this distinguished position for six terms altogether – having been re-elected in 2013, and then successively from 2016 to 2020, guiding the association throughout Cayman's record-breaking real estate boom period.
Jeanette says that to have been elected as CIREBA's first woman president was "humbling" and to be entrusted the same position yet again was "a real honor."
A true believer in the value of teamwork, one of Jeanette's priorities during her presidency was to ensure that CIREBA represented association members in a group effort rather than by individual companies, resulting in the restructured Multiple Listing Services (MLS) website that was launched in 2015 and is still widely used today.
She also focused on attracting more brokers and independent agents to become involved in CIREBA. From a membership of 22 companies and 150 agents when she first took the helm in 2012, the association has grown to 37 companies and 250 agents when she stepped down as president last year.
Going global with ERA Cayman Islands
With an unstoppable real estate market that leapt from year to year, Jeanette and Robert took their business a notch higher by joining the global franchise ERA Real Estate in 2019. Now known as ERA Cayman Islands, their company continues to cater to an elite and discriminating clientele of luxury property investors as part of the ERA family of professional realtors whose global presence spans 35 countries.
Jeanette explains that teaming up with a worldwide industry leader was a strategic and timely move, especially in dealing with high-net-worth clients. "ERA, being a global brand, puts our customers at ease and invites more confidence in using our service.  On top of this, ERA is known for its proven systems and professional training — making our sales associates some of the best-trained and most knowledgeable real estate agents in the industry."
Being part of ERA Real Estate also means that ERA Cayman Islands can network with over 30,000 other brokers and sales personnel to market their properties, reaching more potential buyers worldwide.
"As the current USA administration is moving towards increasing capital gains tax to one of the highest in the world, I can see more Americans looking for alternative places to live in," she predicts. "If the Cayman government can look beyond COVID-19 and the lockdowns, and move forward to fully opening up our borders with no quarantines, then Cayman real estate will continue to boom.  Otherwise, Americans will have no choice but to look elsewhere."