ERA Cayman's latest batch of CIREBA-accredited real estate agents may be new to the company, but they are certainly not new to the country or to the business.
Some of them even have first-hand experience in being property investors and managers themselves — a unique advantage that helps them approach their clients' needs with greater proficiency and expertise.
"All of our new agents are seasoned professionals from diverse industries who have developed a keen interest in real estate and decided to seriously pursue it," says ERA Cayman Islands broker Jeanette Totten.
"Aside from this, what they also have in common is their deep appreciation for the Cayman Islands, especially its culture, people, and natural environment. All of them have an adventurous spirit that has brought them to explore every corner of the islands and immerse themselves in local community life," she adds.
"This makes each one of them truly an asset to the company and to their prospective clients. I am so proud to introduce them as the newest members of Team ERA Cayman!"
Extensive local knowledge
For, Jonathan Crossan, becoming a real estate professional was an offshoot of his own personal interest in property investment.  
"I got my real estate license as I was purchasing properties for myself and my immediate family," he recounts. "Now I am ready to branch out and share everything I've learned."
Born and raised in the Cayman Islands, Jonathan believes his extensive local knowledge, as well as his hands-on experience with property investing, are among the valuable assets he brings with him as he embarks on his new career as a real estate agent.
"Having gone through the process of buying, building, and renovating my own homes, I feel that I am well equipped to help my clients with any property purchase," he affirms. "And working with the professional team at ERA, we can definitely make it very comfortable and easy for them throughout the whole process."
Jonathan lives in Spotts Beach where he continues to enjoy going for an afternoon snorkel and seeing wild turtles in their natural habitat.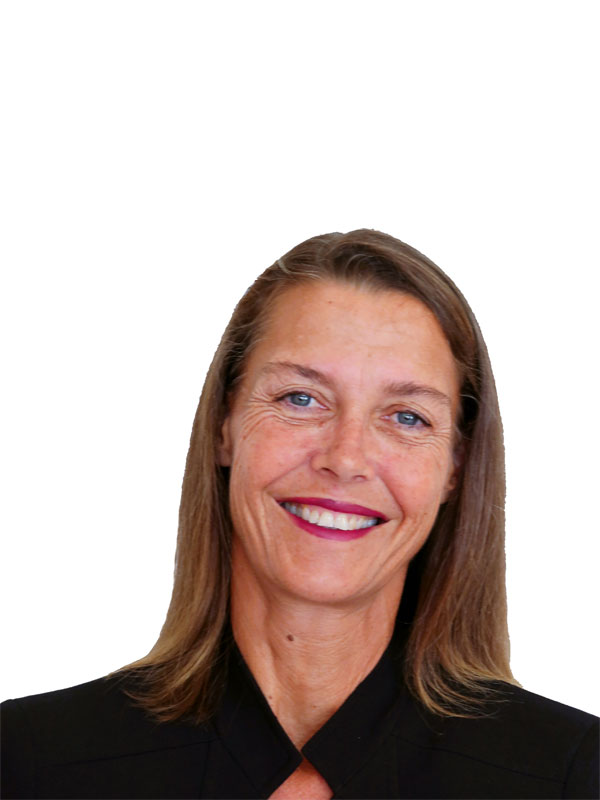 Enchanted by nature's beauty
Liesel Van Der Touw loves everything about the Cayman Islands — from the lush green tropical forests to the azure waters teeming with rich marine life. Originally from South Africa, her passion for diving, adventure, and the outdoors brought Liesel to Cayman 23 years ago and was immediately enchanted by its compelling natural beauty.
Having lived on all three islands, Liesel chose to build her home surrounded by the rugged landscape of Cayman Brac, where she was inescapably drawn by the tranquil atmosphere and deep-rooted sense of community.
After spending the earlier part of her professional career in the banking and tourism industries, Liesel ventured into real estate as her way of helping property seekers find their own piece of paradise amid the natural splendor of the islands.
Liesel shares that she was drawn to join ERA Cayman because of the company's "professionalism and attention to details." As part of Team ERA, Liesel vows to "do everything in my power to make my clients' dreams come true!"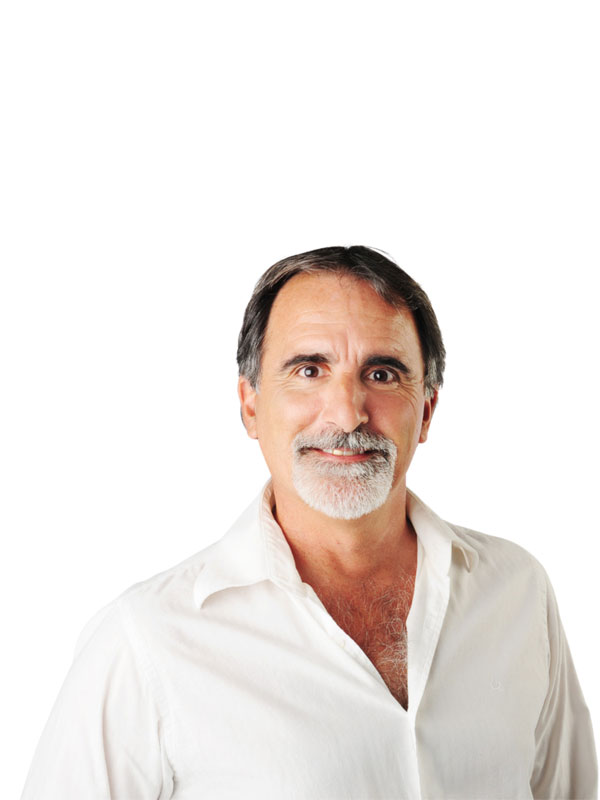 A lifetime of knowledge and expertise
Backed by three decades of experience in real estate and property management, Mark Sahagian says he had wanted to become a real estate agent "my entire adult life."
An avid scuba diver and triathlete, Mark moved to the Cayman Islands from Canada in 1996 and lost no time in expanding his knowledge and expertise in the real estate industry.
The South Sound resident recently joined ERA Cayman, which he says he admires for being "professional, structured and honest."
"They've been in the real estate business for many years and have a stellar reputation, which made joining the ERA team an easy decision."
As one of ERA's new agents, Mark looks forward to helping clients acquire their dream property with confidence and peace of mind. "Purchasing real estate can be daunting and complicated," he points out. "But ERA has the experience and expertise that will help you go through this process stress-free."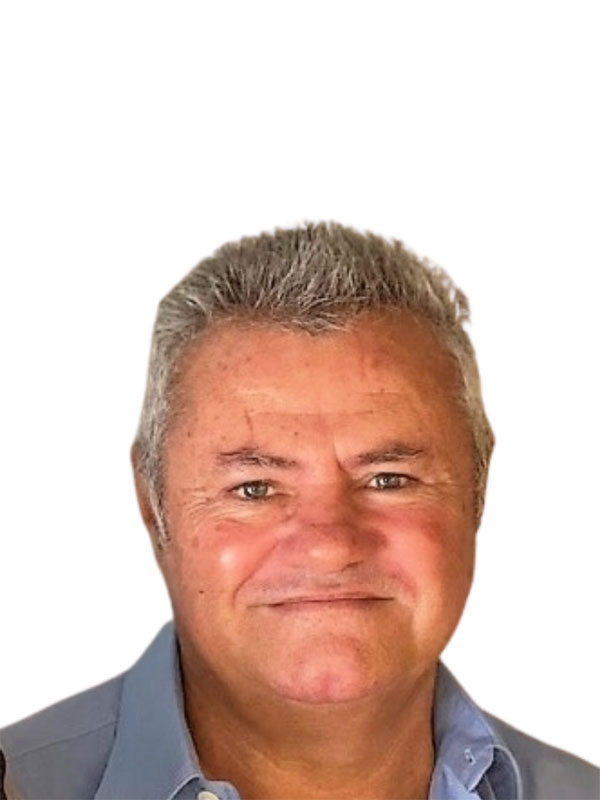 Building dreams together
Yorkshire-born Richard Newton moved to the Cayman Islands 28 years ago and had worked primarily in the tourism sector. However, after buying his first property in West Bay in 2003, he found himself increasingly drawn to the real estate industry.
"I've been managing the condominium where I have lived for many years and this has stimulated me to broaden my views and eventually start working in real estate," he narrates, adding that he was encouraged by his wife, Selene, to take the licensing examination for agents so that they can work together as real estate professionals.
The Newtons joined ERA Cayman mainly because of the motivation and support extended by its brokers, Jeanette and Robert Totten. "They are inspirational guides," says Richy. "I would like to build my career in real estate by letting myself be guided by their enthusiasm and professionalism."
"I made my dream come true living here in Cayman and building my future step by step," he enthuses. "Now I am here to help our clients make their own dreams come true."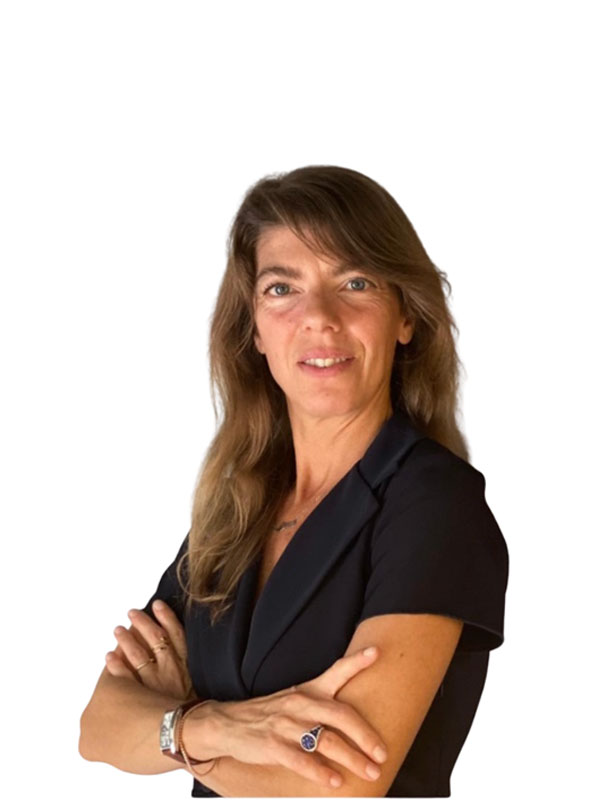 A Cayman love story
For Selene Oddenino Newton, the breathtaking beauty of the Cayman Islands was the perfect backdrop for a love story. "From the time that we met, Richard showed me all the natural beauty that can be found in the three Islands and told me their stories with much enthusiasm. I felt at home right away and fell in love with both: All these wonderful places and the man who soon became my husband!"
Selene moved to Cayman three years ago from her native Italy, where she had worked for over 25 years as a master baker — the third generation in her maternal family.
Her passion for property investment, on the other hand, was inherited from her father, whose five decades of success in the business inspired Selene to pursue her own career as a real estate professional.
Both licensed agents, she and her husband joined ERA Cayman, which she describes as a team made up of "well-trained professionals who are also very friendly."
"Our brokers are industry leaders who are highly capable of passing on their expertise to the team. Clients can trust that we will find the right solutions for their every need."
Inquire for More Information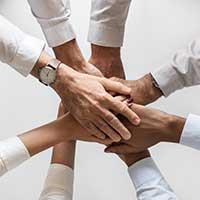 ERA Blogs are written in-house. It is a team effort and we all contribute our ideas and suggestions. ERA is a diverse Team of Real Estate Agents who each have specialties. We have Seven Mile Beach Real Estate Experts, Beachfront Real Estate Experts, Commercial Real Estate Experts and everything you could possibly need when looking for a Real Estate Team. The blog is summarized and submitted by ERA's Web Team.