Responding to the growing demands of the real estate market, and at the same time, taking every opportunity to uphold the company's commitment to support the local community, ERA Cayman Islands broker Jeanette Totten is proud to introduce the newest members of the ERA Cayman Islands real estate team.
"Our newest agents are mostly Caymanian professionals who have been successful in other careers and looking to move in a different direction, as well young Caymanians who may have little or no work experience but have a passion for real estate," says Jeanette, adding that over half of the company's sales professionals are born and raised on the islands.
With their unique backgrounds, specialized skills, and wide-ranging fields of expertise, each and every one of these freshly-minted real estate professionals add to the vibrancy, energy, and diversity of Team ERA Cayman — on top of their exceptional and very personal knowledge of the Cayman Islands, which is the place they all call home.
"Instead of looking at hiring overseas  agents who are currently in the real estate field, we have chosen to look at highly qualified individuals who have lived their whole lives in Cayman and know and love their country. I can't wait for our clients to meet them!"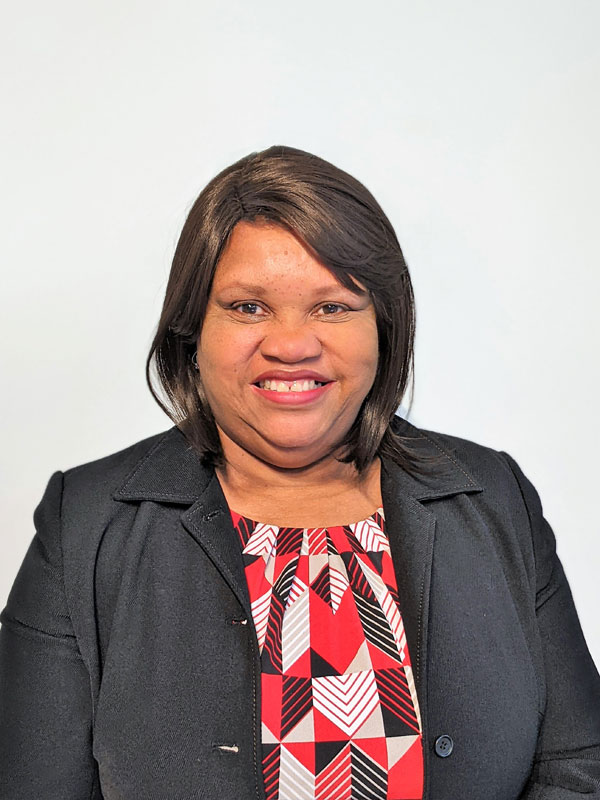 Lifetime Achievement Awardee, also a lifelong learner
A proud North Side resident, JANET CHISHOLM carries the distinction of being a recipient of the Cayman Islands Lifetime Achievement Award — a recognition given by the government as a token of gratitude for her active role in social work and community development over the last three decades.
With impressive credentials in law and accounting, Janet has worked extensively in the areas of management, sales, and investment responsibilities for top-notch legal and accounting offices, banks, and the national government. Venturing into real estate extends her ability to serve the public.
"Real estate is a people-oriented business that requires identifying and responding to the needs and desires of others," she explains. "Previously my aspirations have been centered around connecting with people and in this moment, stepping into real estate provides a dynamic way of creating long-lasting impact for individuals. Making an investment in real estate is one that will continue to grow."
A firm believer in community empowerment, she believes that aligning with ERA Cayman reinforces this advocacy. "It is an honor to work with a team of individuals that understand the needs and heart of our local community… I strongly feel that as an ERA real estate agent, there are a myriad of opportunities to support dream builders and to assist individuals to tap into their hidden abilities in identifying ways to use their passion to succeed in life."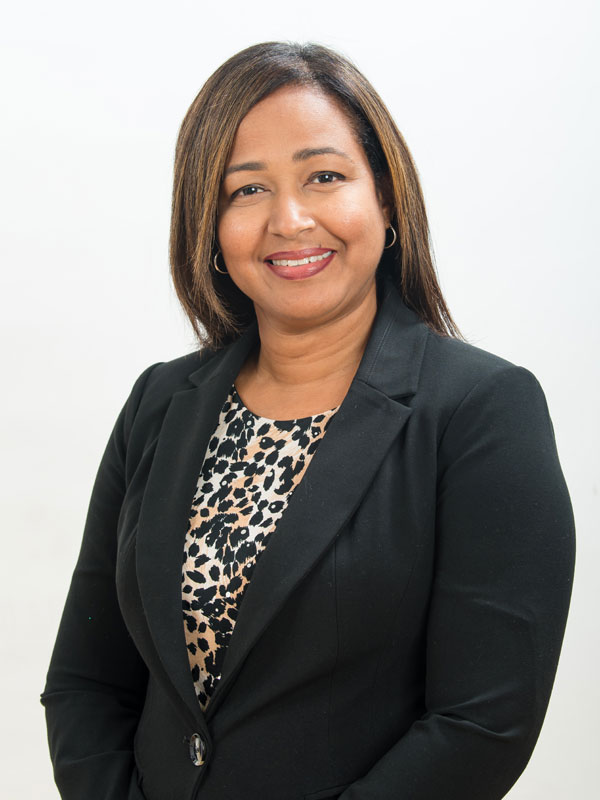 No fear in shifting gears
Originally from Savannah district, DENISE REID grew up amidst some of Cayman's cultural landmarks, such as the Pedro St. James national historic site and the Old Savannah School House — not to mention the breathtaking beauty of white sandy beaches and natural attractions like the blowholes.
Her decision to enter real estate came after spending two decades in offshore financial services, working with banking institutions in various capacities. "It took me years to decide. But the pandemic changed our lives and in this emerging society, my eyes were opened to a lot of things. This motivated me. So I approached Jeanette and Robert Totten for a job at ERA Cayman."
That leap of faith was not easy, but it was definitely worth the challenge. "I never had any doubts that I could make a change in my career," she says, adding that taking the CIREBA exams was particularly helpful because it helped her better understand real estate laws, along with ethical and legal requirements in buying and selling property.
Her advice to people considering a second career? "You must be passionate about something. Follow the opportunity and take your passion with you."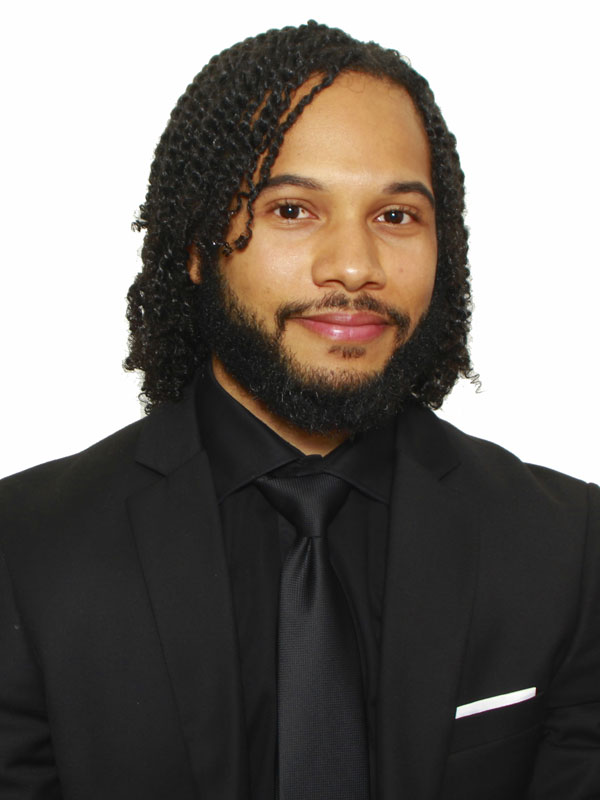 Be strategic with your game plan
JON-DAVID THOMPSON is a second-generation ERA agent whose decision to join the real estate industry was inspired by the successful career of his uncle, one of the company's more seasoned sales professionals.
Born and raised in George Town, Jon-David is currently completing his university degree in Information Technology, which he finds to be very useful in meeting the technical demands of the real estate industry in today's technology-driven world.
An avid fitness enthusiast, Jon-David applies the same rigorous discipline in his work as he does in the gym. Preparation and research are integral to his game plan –strategies that served him well in passing the real estate licensing exam and attaining his license at such a young age. A few years down the road, he also dreams of paying it forward and mentoring entry level agents that are new to the business.
As a new agent, he is excited to engage with clients from around the world as an ERA sales professional. "I would like my prospective buyers to know that when it comes to service, quality is our priority."
Determined to succeed with drive and focus
Raised in Cayman's North Side until her early 20s, MELINDA MALDONADO currently lives in South Sound with her children — but with every intention of moving back to her hometown "when the kids are older."
Though not entirely new in the real estate industry, Melinda's interest in becoming a professional agent developed over time. "Having my own business in property management for the past five years, my love of real estate began to grow — first for the flexibility of owning your hours, and also for the opportunity to help families find their dream home or the perfect investment property."
"I also like the adrenalin of landing a contract," she adds. "Making a sale seems a lot more exciting!"
Driven and focused, Melinda has charted her course for the next five years — a dream that includes completing her credentials as a Certified Property Manager (CPM) and eventually becoming a trusted Realtor.  She believes joining ERA Cayman is a step in the right direction.
"With the company's reputation and history in the Cayman Islands, I know I would be offered guidance and training that will help me grow to be a successful agent."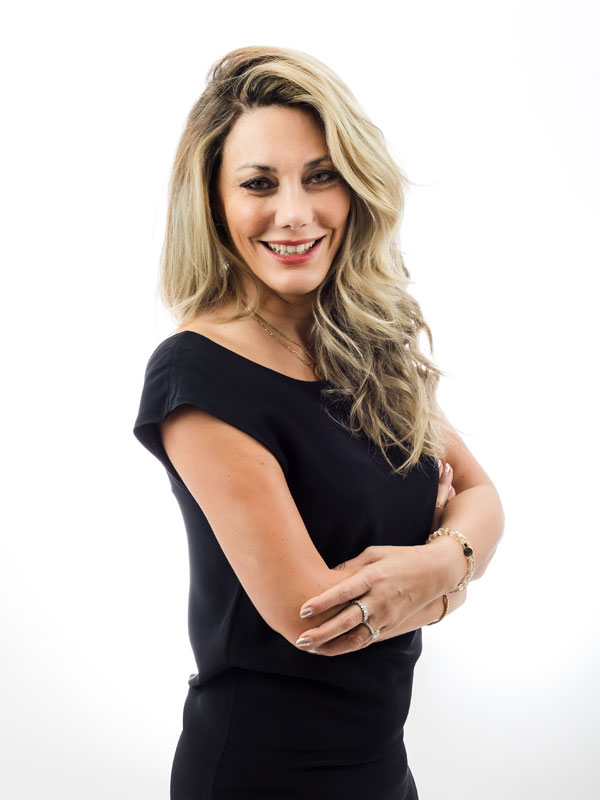 Home is where the heart is
Crystal Harbor resident RUBA WIGHT followed her heart and chose Cayman as her new home four years ago, still brimming with youthful memories of spending many frolicsome summers with her family in these enchanted islands.
Having happily settled in the islands, she joined ERA Cayman as part of its real estate team last year. From her previous career as a marketing consultant, Ruba shifted seamlessly into the real estate industry where her skills in research, strategy, and trendspotting are put to excellent use.
"I am an outgoing person who loves helping people find solutions," she says. "I traveled around the world extensively yet I know that having a home that brings comfort, peace, and joy is essential. I love taking buyers on that journey of finding their peace, and also sellers who want to make that transition in their lives."
She joined ERA Cayman because of how its supportive team and extensive knowledge of the market are aligned with her own goals. "As a real estate agent, I would like our clients to feel they are in safe hands. Our trusted brokers and agents have many years of experience in the Cayman luxury market — and on top of that, a friendly team that will do their best to help."
Inquire for More Information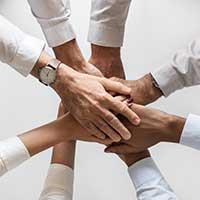 ERA Blogs are written in-house. It is a team effort and we all contribute our ideas and suggestions. ERA is a diverse Team of Real Estate Agents who each have specialties. We have Seven Mile Beach Real Estate Experts, Beachfront Real Estate Experts, Commercial Real Estate Experts and everything you could possibly need when looking for a Real Estate Team. The blog is summarized and submitted by ERA's Web Team.