With an exciting array of new luxury developments, a vigorous economy, and a healthy island environment that's ranked as one of the safest in the world, buying real estate in the Cayman Islands is certainly one of the most stable and sensible investment options available today.
If you are an overseas client or are new to Cayman property investment, one way to gain a favorable advantage is to hire a real estate professional affiliated with CIREBA, or the Cayman Islands Real Estate Brokers Association.
Since 1987, CIREBA has served as a professional network for the most reputable real estate companies in the Cayman Islands. Its members are bound by a strict code of ethics and business standards to ensure that all their transactions are fair, honest, and above board.
Why work with a CIREBA agent?
Unparalleled access to the best available properties via CIREBA's Multiple Listing System (MLS).
CIREBA maintains a Multiple Listing Service or MLS, which is a comprehensive public listing of Cayman properties currently available for sale. Members share their listings on this site, enabling all affiliated brokers and agents (currently around 300) to show and sell these properties to their clients.
The MLS gives potential buyers access to billions of dollars' worth of choice Cayman properties that they can peruse right at their fingertips. Clients can also choose to work with only one realtor through the entire transaction process, instead of dealing with several entities.
Similarly, sellers gain a distinct advantage as their properties are marketed with the widest and most efficient coverage — maximizing the resources of not only one company, but of an entire organization.
Highly qualified agents that are ethical, experienced, and well-informed.
"I wanted to be part of an association with rules and regulations," says ERA Cayman agent Kristina King. Attracted by CIREBA's strict code of ethics, she signed up as a member in 2015 and continues to find the group's regular training programs as a "huge bonus" in continuously developing her skills as a real estate professional.
Ongoing professional development is a must for all CIREBA members. Regular training courses are held to explore best business practices, as well to disseminate the latest statutory regulations, and requirements to all its agents and brokers. Working with a CIREBA member is your guarantee that your transaction is being handled by a competent professional who is guided by the highest ethical and business standards, and is proceeding strictly in accordance with the laws of the Cayman Islands.
Clients' rights and privileges are protected by the organization.
CIREBA's Code of Ethics clearly states that all members "must always protect and promote the interests of their principal." They are also reminded that it is their "duty to protect the public against fraud, misrepresentation or unethical practices in connection with real estate transactions of which they are a part of at all times."
"Whether you are selling or buying property, you can be confident that a CIREBA member will treat you fairly and honestly," affirms ERA Cayman Islands broker, Jeanette Totten, first female president of CIREBA who has served the organization for no less than six terms.
Any grievance or complaint against a member can be reported to the organization, which will work to resolve the matter promptly.
Unfortunately, the same protection cannot be guaranteed to clients who deal directly with property owners or with non-CIREBA agents. "Occasionally, CIREBA would receive complaints from members of the public about persons that are not affiliated with us, and they are always surprised that there is nothing our association can do for them," cites Jeanette. "In these situations, they really have no recourse except for a costly legal battle."
No need to hire a lawyer to carry out basic legal procedures.
All members use standard legal forms that are used throughout the transaction process. These are carefully crafted contracts that are recognized and accepted by all law firms. Technically, clients who work with CIREBA agents do not have to hire their own lawyers to do the conveyancing, although it is highly recommended.
For ERA Cayman agent Ruba Wight, working within this high level of professional expertise is one of the advantages of being a CIREBA member. "It's very helpful for us as members to seek any legal advice or any property related issues with CIREBA," she says. "As for our clients, they are assured that they are working with a trusted platform they can rely on when buying or selling property. It gives them peace of mind and saves them money from having to hire a private law firm."
Assistance in banking and mortgage requirements.
Companies affiliated with CIREBA typically have reliable and trusted banks or loan officers they can recommend. They also make sure that whatever property information or documentation the loan officer may require for submission would be readily available.
Overseas clients know they're working with a legit company.
When overseas clients are looking at property investment in the Cayman Islands, they want to know that they are represented by a credible and trustworthy company. In the last 34 years, CIREBA has helped create stability and a higher standard of practice among real estate industry professionals in the Cayman Islands. Companies and individuals who pass the stringent requirements of membership are constantly monitored and evaluated according to the association's guidelines, in order to uphold public interest and maintain the integrity of the group.
CIREBA also reviews every property transaction completed by its members to ensure that due diligence has been followed and all legal processes have been completed — a huge advantage, especially for international buyers.
Fair valuation and security for international sellers.
With a rapidly moving market, keeping track of updated prices can be a daunting task, particularly for overseas clients selling property in Cayman. Not to worry. CIREBA members have access to a huge data base of past sales and current listings which allows them to make accurate market valuation of property at any given time.
Best of all, a CIREBA agent will make sure your money is safe. Any money coming into a member's possession (such as deposits and purchase funds) are to be held in trust in a licensed Cayman bank, separate from their own funds. These escrow accounts, or Client Trust Accounts, shall be disbursed after the sale.
"There has never been a CIREBA member that has not fulfilled this obligation to our clients," says former president Jeanette Totten. "If they fail to do so, the penalty is expulsion."
Expert assistance in property management and rental services.
Aside from its impressive roster of seasoned brokers and agents, CIREBA also has members that specialize in property management and rentals, as well as member companies that list this expertise as part of their professional services.
Standardized commissions.
Commissions charged to the seller/s by CIREBA members are in accordance with rates that have been set by the organization. Currently, these are pegged at between 4-7% (with rate minimums based on the gross listing price in the Listing Agreement) and are paid to the listing broker member. When dealing with non-members, there are no set standard commissions and the client has to pay whatever the company wants.
Inquire for More Information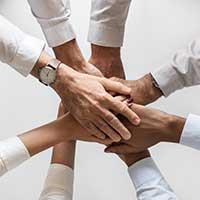 ERA Blogs are written in-house. It is a team effort and we all contribute our ideas and suggestions. ERA is a diverse Team of Real Estate Agents who each have specialties. We have Seven Mile Beach Real Estate Experts, Beachfront Real Estate Experts, Commercial Real Estate Experts and everything you could possibly need when looking for a Real Estate Team. The blog is summarized and submitted by ERA's Web Team.