If you are an overseas client or are new to property investment in the Cayman Islands, one way of ensuring a favorable, well-organized, and hassle-free transaction is by working with ERA Cayman's trusted real estate professionals.
Real estate transactions can be complicated and typically requires tons of paperwork — including filling up forms, obtaining permits, submitting statements, reviewing contracts, and accomplishing other legal and financial documents required by law. A skilled professional agent can help you navigate through these requirements with ease and expertise,  avoiding errors that can be both costly and time-consuming.
More importantly, a professional real estate agent is well-informed on market data and can expertly advise you in making prudent decisions, whether you are buying or selling property.
Aside from dealing with formalities, a reliable agent is also one who is equipped with firsthand knowledge of the local market, up-to-date information on market trends, access to a wider selection of properties, and a wealth of personal insights gained from experience.
With four decades of experience and leadership in the Cayman real estate industry, ERA Cayman broker/ owner Jeanette Totten advises clients to look for these specific qualities when choosing a real estate professional to work with.
"Honesty and integrity are very important traits that all real estate professionals must possess," Jeanette points out. "On top of these, they should also be highly qualified in writing contracts and must know the market status on a day-to-day basis — which means keeping themselves up to date on market prices seven days a week, month after month."
By placing emphasis on the importance of mentorship and regular training in polishing the skills and expertise of its members, Team ERA has established a solid reputation for being a preferred and reputable company of real estate professionals in the Cayman Islands.
We have previously introduced some of ERA's top-notch real estate agents in the Cayman Islands — let's meet the rest of the team.
Outstanding people skills and professional savvy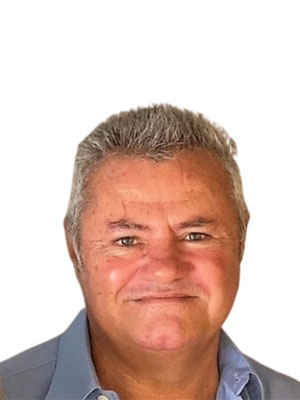 A seasoned traveler and avid diver, Yorkshire-born Richard Newton moved to the Cayman Islands almost three decades ago, where he worked primarily in the tourism sector.
His interest in real estate began in 2003 after buying his first property in West Bay and taking care of the administrative management of the condominium where he lived for many years. The experience motivated him to learn more about the industry and eventually, he took the  licensing examination for agents with his wife, Selene, so that they can work together as real estate professionals.
The Newtons joined ERA Cayman last year, encouraged by the guidance and mentoring offered by its owners, Jeanette and Robert Totten.
"Richy and Selene applied for a position and we interviewed them at the same time," Jeanette recalls. "We felt that they would be a good team as they both had attributes that complemented each other."
Jeanette adds that they found Richy to friendly and likeable — qualities that are important to anyone working in real estate. "He's comfortable around people," she observes. "His friendliness shines through."
Working as a tandem, the Newtons' diligence and professionalism have received praise from previous clients.  One prospective buyer wrote: "I recently had the pleasure of working with Selene and Richard to navigate the complex process of buying a dream home and I cannot express how grateful I am for the outstanding service received."
Similarly, an overseas client whom the couple helped with leasing commercial property remarked: "I would recommend Selene and Richy's assistance to everyone! I will definitely turn to them for the purchase of my future home here in the Cayman Islands."
First-hand experience in property investment and management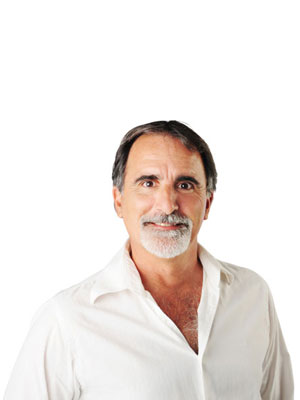 Backed by three decades of experience in property investment and management, Mark Sahagian started building homes as a teenager and became interested in real estate ever since.
Mark moved to the Cayman Islands in 1996 after serving as a medic in the Canadian Armed Forces for ten years. A passionate diver and triathlete, he first worked as a dive instructor and operations manager for two local dive shops before opening his own private dive charter company.
At the same time, he also became involved with property management and had acquired a portfolio of investment properties since moving to Cayman. This paved the way for him to pursue his dream of becoming a professional real estate agent.
Mark joined ERA Cayman in 2022 after having been invited by brokers Jeanette and Robert Totten.
"Mark was already a well-respected agent and we've done a few deals with him before," says Jeanette. "We've always found him to be highly professional and well-informed, so we asked him to join ERA and he decided to make the move."
"One of his advantages — aside from his extensive knowledge of the Cayman market — is that he has also invested in properties himself and fully understands the investor's mentality."
For Mark, joining ERA Cayman was a step in the right direction. "I was looking for a company that was professional, structured and honest," he says. "Knowing that Jeanette had been president of CIREBA, I knew I could count on her to stick to the rules. Also knowing that Robert and Jeanette have been in the real estate business for many years and had a stellar reputation made joining the team an easy decision."
Paving the way for a new generation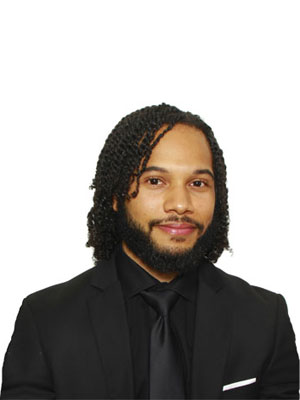 Jon-David Thompson is a second-generation ERA agent whose early leap into the real estate industry was largely inspired by the career of his uncle, Paul Thompson, one of the company's senior sales professionals.
"I've always been curious about real estate," he shares. "It was something I've always thought about doing but never made the concrete decision to actively engage in. Ultimately, that decision was finalized after a conversation I had with my uncle, who is also a real estate agent."
Born and raised in George Town, Jon-David is currently completing his university degree in Information Technology, which he finds to be very useful in meeting the technological demands of the real estate industry in today's digital world.
An avid fitness enthusiast, Jon-David applies the same level of rigorous discipline at school and at work. Preparation, research and diligence are integral to his game plan — strategies that served him well in passing the real estate licensing examination at such a young age.
"Attaining a real estate license largely depends upon the time and effort one is willing to give," he says. "I was able to pass because I allocated my time and spent many hours studying and preparing for it."
ERA Cayman broker Jeanette Totten  believes that having a younger agent who started early on his career path as a real estate professional could offer a unique advantage to the team, especially in attracting an emerging generation of clients.
"Once he graduates from college and is able to give his full attention to working in real estate, a young agent like Jon-David can have a huge sphere of influence on first-time buyers — especially people in his age group who are looking forward to acquiring their first home."
Inquire for More Information