As the reach of global travel and access to connectivity continues to expand, so does the desire for international real estate investments.
Long considered a preferred destination for tourists and holidaymakers, the last decade has seen the Caribbean proving itself to be a diverse region with significant economic potential and tremendous growth opportunities.
Thus, despite the setbacks on the tourism and hospitality industries caused by the recent pandemic, the Caribbean continues to be popular with high-net-worth individuals — whether they are foreign investors looking to diversify their portfolio, island lovers wanting to purchase their own holiday home, or retirees who wish to enjoy their sunset years in paradise.
Why are people moving to the Caribbean?
The real estate market in the Caribbean has seen a significant increase in value over the last decade and is trending toward more luxury homes and condominiums. This upward trend is expected to continue for many years to come as we anticipate more people moving here from other parts of the world for a variety of reasons.
Undoubtedly, for the tired and weary urban warriors, the Caribbean is a great place to relocate especially if you're looking for a low-key yet comfortable lifestyle. With its tropical weather and relaxed pace — plus the rapid growth of technology that keeps us universally connected — the Caribbean has become an increasingly appealing place to live, work, and play for both families and individuals.
Its islands are also a great place to invest in real estate as they carry the added attraction of year-round tropical weather and  living next to world-class beaches, while enjoying all the modern infrastructure and amenities that make everyday life much more convenient.
And of course, the cherry on top is that many Caribbean countries also offer unbeatable tax incentives and a wide array of citizenship or residency programs for foreigners who wish to relocate.
In the Cayman Islands, for instance, there are no restrictions on foreign ownership if the property is for personal use. In addition, there is no property or capital gains tax if it is rented out as an investment. Cayman also offers residency by investment options for persons of independent means.
Upward trend foreseen in luxury real estate markets
The real estate market in popular Caribbean luxury destinations  have shown immense growth even through the lockdown period and forecasts are optimistic that there will be a sustained increase in new construction projects, as well as an increase in rental and sale activity.
Consequently, there is also a foreseen decrease in inventory levels in all these markets due to the increased demand for new homes and renovations on older properties, with more focus going toward modern condominium developments.
According to Mansion Global, beachfront properties will continue to demand the highest prices across the Caribbean and a growing supply of new homes is expected to help power the market — in particular, branded residences that are forecasted to double in the next three to five years.
In the same article, it was reported that the Bahamas currently comprises the largest supply of branded-residence units with a 27% market share, followed by Cayman Islands (26%) and Turks & Caicos (23%).
Let's take a quick look at some real estate trends in these three luxury destinations, which are also considered as among the wealthiest countries in the Caribbean and the region's top magnets for attracting HNWI investors.
Top magnets for luxury investors
The Bahamas: According to a recent research report on Caribbean real estate, the prime residential market in the Bahamas made a strong recovery in 2021 and prices rose as demand outweighed supply. Just like in its neighboring countries, the demand for real estate in began to "normalize" in 2023 but remains dynamic.
Real estate prices in the Bahamas are, on average, 37% higher than the Caribbean average. Prime property prices average US $735 per square foot for an apartment and US $1,650 per square foot for a villa, while in some luxury developments, prices can go upwards of US $2,000 per square foot.
The Bahamas does not impose any form of taxation on income, sales, estates or inheritances. Neither are there any rental income taxes or capital gains taxes. The only direct tax is a real property tax, which is imposed on the assessed market value of the property and may vary according to the property´s classification and value.
According to the Global Property Guide, for owner-occupied properties in the Bahamas worth over US $500,000, the real estate tax is computed at 1% on all value over US $500,000, maximum of US $50,000.
There are no restrictions on foreigners buying property in the Bahamas. All non-Bahamian owners of residential property can apply for a homeowner's residence card (renewable annually) which would allow the homeowner, the homeowner's spouse and minor children, port entry into the Bahamas and to stay in the country until the card expires. Those who purchase properties valued at least US $750,000 are qualified to apply for permanent residency.
Turks and Caicos Islands:  While it is ranked third in terms of the largest supply of branded-residence units in the Caribbean, Turks and Caicos leads the pack for having the most brands, with six existing residence schemes and four in the pipeline at the close of 2022.
Now ranked among the big players in the luxury property sector, the recent TCI Market Report  shows Turks and Caicos real estate enjoying a record-breaking year in 2021 with US $765M in closed transactions, followed by a strong performance in 2022 with US $553M in sales. Demand for prime real estate has been comparatively less frenetic, partly due to depleted inventory, but remains steady.
Condominium sales has been leading the way in the prime real estate market, with the price for high-end units over US $1M pegged at US $829 per square foot, while units over US $3M are priced at US $1,087 per square foot on the average.
Meanwhile, the average price for a stand-alone luxury home is set at US $2.25M, with the highest recorded home sale at US $20.25M for an existing villa in 2021.
Turks and Caicos is a tax neutral jurisdiction, which means there are no income taxes, property taxes, capital gains taxes, or inheritance taxes Islands for both residents and non-residents alike.
In addition, there are no restrictions on foreign ownership and an Investor Residency Program is available, offering two options for applicants: business enterprise or real estate investment. For real estate investments, the applicant must (1) construct a new home or renovate of a distressed property, and (2) utilize the home as the residence of the applicant and his/her dependents. Minimum investment amount range from US $750,000 to $1.5M depending on the location.
Cayman Islands: After breaching the US $1B mark in annual property sales in 2021, the Cayman Islands real estate market continued to forge ahead with a hefty US$ 992M in sales by end of 2022.
As with other luxury destinations in the Caribbean, condominiums took the lion's share with sales of over half a billion dollars last year. Many of Cayman's high-end residential condominiums are located on the iconic Seven Mile Beach strip, where last year's total property sales amounted to over US$ 157M.  Average property cost in the SMB area are pegged at US$ 3.1M dollars per unit in 2022, reflecting a 15% increase in market prices compared to the previous year. Asking prices for luxury pre-construction projects in the SMB area typically start at US $1,400 per square foot.
Meanwhile, in the popular residential neighborhood of South Sound, condominium sales have tripled over the last three years. The heightened demand pushed forward a 32% increase in cost per unit, placing its current median price in the vicinity of US $700,000.
Meanwhile, current house prices in Grand Cayman's exclusive neighborhoods are usually pegged upwards of US $2M. Check here for a broader view of real estate pricing in the Cayman's prime real estate locations.
Certainly, one of Cayman's biggest attractions is absolute freedom from direct taxation. There are also no restrictions on foreign ownership of property and permanent residency options  are available for persons of independent means.
Cayman's residency by investment applicants allow for greater freedom of choice as applicants are not obliged to invest solely in government-endorsed properties, but can purchase any developed real estate on the market as long as they meet the program's minimum requirements.
If you are interested in buying a home in the Cayman Islands, reach out to one of our professional ERA Cayman real estate agents who can help guide you in finding your own private piece of paradise!
Inquire for More Information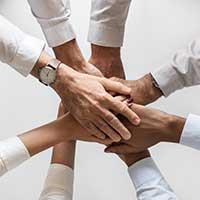 ERA Blogs are written in-house. It is a team effort and we all contribute our ideas and suggestions. ERA is a diverse Team of Real Estate Agents who each have specialties. We have Seven Mile Beach Real Estate Experts, Beachfront Real Estate Experts, Commercial Real Estate Experts and everything you could possibly need when looking for a Real Estate Team. The blog is summarized and submitted by ERA's Web Team.