Armed with a record-breaking revenue of $1.43 billion dollars in 2021, the Cayman Islands real estate industry is bracing for a continued surge in the demand for property on its prime residential areas, with market value expected to rise in relation to a steadily dwindling inventory.
"When something goes on the market, it sells within days," says ERA Cayman Islands broker Jeanette Totten, affirming recent news on the short supply of property for sale.
A six-time president of the Cayman Islands Real Estate Brokers Association (CIREBA), Jeanette says that on top of the long-established bevy of overseas clients, it is the recent upsurge in local buyers that has been driving real estate sales on Cayman to unsurpassed heights — defying even the adverse impacts and restrictions brought about by the pandemic.
"At the beginning of the pandemic, government allowed people working on the island to withdraw some of their pension money. Many of them used these funds to invest in real estate property," she explains.
Unprecedented leap in sales and value
Following the law of supply and demand, just how much has the current market boom affected the prices in Cayman's most preferred residential areas?
Based on official sold listing figures released by CIREBA, the total sales of residential property in its most sought-after neighborhoods have shown unsurpassed growth over the last three years, pushing prices higher particularly in the average cost of both houses and condominiums.
Consider these figures representing three of Cayman's prime real estate locations:
Total sales of residential property in 2019: US$ 157,586,360.40
Total sales of residential property in 2020: US$ 156,406,655.65
Total sales of residential property in 2021: US$ 221,918,048.19
With its iconic powdery white sand shoreline, Seven Mile Beach has long been touted as Cayman's most coveted address.
Home to some of the most fashionable and highly desirable branded properties in the Caribbean, the Seven Mile Beach area chalked up over US $215-million dollars in condominium sales alone in 2021 at an average price of US $2.8-million dollars per unit — registering a 15% increase from prevailing prices in 2019.
And while single family homes are rarely listed because they are very hard to come by in this prized location, sales between 2019 and 2021 still showed a staggering 61% increase as the average cost per unit skyrocketed from US $2-million in 2019 to an astounding US $ 3.30-million last year.
Total sales of residential property in 2019: US$ 49,770,248.33
Total sales of residential property in 2020: US$ 31,491,665.37
Total sales of residential property in 2021: US$ 142,477,991.01
Condominium sales basically tripled in South Sound over the last three years — from 39 units sold in 2019 to an astounding 99 units by the end of 2021. The heightened demand pushed forward a 32% increase in the cost per unit of South Sound condominiums, jumping from slightly over half a million US dollars in 2019 to its current median price in the vicinity of US $ 700,000 upwards.
Because of its proximity to schools and to the capital city of George Town, properties on South Sound are typically sought after by fulltime residents of Cayman. Single family homes are quite popular on the South Sound real estate market and continues to witness an upward trend as the 16 units sold in 2019 quickly doubled to 31 units by the end of 2021, generating an unprecedented revenue of over US $ 63-million last year.
Total sales of residential property in 2019: US$ 19,432,401.55
Total sales of residential property in 2020: US$ 37,532,571.25
Total sales of residential property in 2021: US$ 47,579,889.45
Over the last three years, there has been a slight shift in the demographics of buyers interested in residential properties on Rum Point/ Cayman Kai. "In the past, real estate in these areas were primarily bought by overseas clients who wanted a second home on the islands," observes Jeanette. "But since the pandemic, a growing number of local residents have also begun investing in Rum Point/ Cayman Kai properties so that they can have a weekend home."
Traditionally, single family homes have been always been the fastest selling properties in the area and they continue to dominate the Rum Point real estate market, with the average cost per unit making an impressive leap from roughly US $1.67-million in 2019 to its current median of US $3.5-million in 2021 — an astonishing 112% upsurge in market price.
The demand for condominium properties have also become more competitive since the pandemic, with a 20% increase in average price per unit over the last three years.
Best time to invest in Cayman property
With sales surpassing the billion-dollar mark despite a period of global adversity, industry insiders are confident that the Cayman real estate market will be able to sustain its current viability, especially for high-net worth individuals seeking to invest in luxury property.
As new and exciting developments come into the market, Jeanette says that real estate professionals hold the fort by keeping an eye out for preferred properties that they know would tick all the boxes on their clients' wish list.
"We already have a list of potential buyers, so when a property comes available through CIREBA's MLS, we can advise them immediately and schedule a showing if they are interested in it."
Inquire for More Information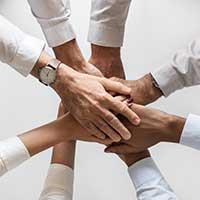 ERA Blogs are written in-house. It is a team effort and we all contribute our ideas and suggestions. ERA is a diverse Team of Real Estate Agents who each have specialties. We have Seven Mile Beach Real Estate Experts, Beachfront Real Estate Experts, Commercial Real Estate Experts and everything you could possibly need when looking for a Real Estate Team. The blog is summarized and submitted by ERA's Web Team.