Even while international borders remained closed for over a year due to coronavirus restrictions, the Cayman Islands real estate industry still managed to beat the odds and perform beyond expectations.
In its most recent property market review, the Cayman Islands Real Estate Brokers Association (CIREBA) provided a statistical report that revealed properties amounting to USD $1.78-billion dollars as actively listed, as well as new listings worth USD $1.38-billion dollars throughout the pandemic period.
At the same time, sales of over USD $693-million have been recorded, along with USD $586-million in pending sales.
ERA Cayman broker and six-time CIREBA president Jeanette Totten breaks down the figures and correlates them to on-the-ground experience: "Even though the active listings are the same for 2020 and 2021, the total value is $430-million dollars more in 2021. This means that both prices are increasing and more expensive properties are coming into the market."
"And even though December is not yet part of these figures, there have been 240 more sales in 2021 with 200 additional pending sales," she point out. "The 2021 market has been more active and with properties selling at a higher price."
With the much anticipated full reopening of borders next year, real estate professionals like Jeanette and her team look forward to heightened activity, especially with the continued rise of demand in the market for luxury homes.
Red-hot, booming amidst a pandemic
As early as May, reports have described the real estate market as "red hot" and "booming" as property transfers significantly exceeded pre-pandemic figures in both the number and value of transactions, particularly in the residential market. The highest single-month transaction volume was reached in March with $120-million in recorded sales by CIREBA members, followed by another astounding $105-million in April.
Meanwhile, the luxury market continued to heat up all year long, driven by a strong demand from international buyers looking for a safe haven amidst the global pandemic, and are also aware of the many financial and lifestyle advantages of investing in Cayman property.
The continued increase in Cayman property prices in the middle of a coronavirus lockdown had baffled many, especially as real estate and construction were among the industries predicted to be badly hit by the sudden halt to tourism and other allied sectors. The forecasts, however, proved to be incorrect as new luxury developments broke new ground one after the other, attracting a trove of international clients whose trust and experience with branded property developers and local real estate agents have made it easier for them to conduct their business virtually — or even make purchases sight unseen.
For local investors, the release of almost half a billion dollars in pension savings — along with decreasing interest rates — made it possible for Caymanians to re-invest their payout, with real estate being one of the most desirable options.
By the end of the second quarter of the year, government collected almost $34-million in charges and stamp duty from land and property transfers — a record-breaking collection that surpassed even the top figures made during the property boom in 2018.
Bright prospects for 2022
With international borders expected to fully reopen soon, experts predict that the re-emergence of tourism, along with the continued gains in financial services and construction, will give a boost to the Cayman economy in 2022.
As an allied industry, real estate stands to benefit from increased activities across these particular sectors — especially with the highly anticipated opening of branded luxury development projects such as the Grand Hyatt Residences and Kailani (Curio by Hilton), both scheduled for completion next year.
Close to $40-million dollars have also been earmarked by the country's tourism department for various promotional efforts over the next two years, in a widescale effort to entice long-term visitors and holidaymakers to return to Cayman as it reopens and reclaims its position as one of the world's leading luxury lifestyle destinations.
Inquire for More Information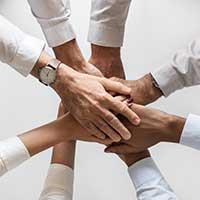 ERA Blogs are written in-house. It is a team effort and we all contribute our ideas and suggestions. ERA is a diverse Team of Real Estate Agents who each have specialties. We have Seven Mile Beach Real Estate Experts, Beachfront Real Estate Experts, Commercial Real Estate Experts and everything you could possibly need when looking for a Real Estate Team. The blog is summarized and submitted by ERA's Web Team.