Cayman businesses, led by the tourism industry sector, are beginning to remobilize in anticipation of a possible border reopening later this year.
Although no definite timeline has been set by the government, local tourism representatives have called for a controlled reopening plan by summer, as neighboring territories begin to relax their own travel restrictions and vaccination rates continue to increase in countries like the United States, where over 80% of Cayman's leisure travelers originate.
Along with the much awaited reopening of Cayman's borders, the value of real estate is also expected to soar, with vacation rentals anticipated to be in great demand  due to the "revenge travel" phenomenon that is expected to be the next big thing –prompted by a surge of eager travelers hungry for their next adventure after being forced to delay their holiday plans for over a year.
Vacationers expected to be "back with a vengeance"
Global travel experts foresee revenge travel becoming the rage over the next few years, describing it as a "visceral response to pent-up travel demand." And while travelers may be inclined to play it safe in choosing their initial destination, they are also are expected to spend more time outdoors and are more likely to upgrade their usual vacation arrangements— splurging more on their travel experiences and making up for lost time with a vengeance.
Which also makes it the perfect time to invest in Cayman real estate.
Aside from having no restrictions on foreign ownership of property, there is also no annual property or capital gains tax if such property is rented out for investment, nor is there any tourist tax applied if the property is rented out to Cayman residents. These benefits put Cayman on a league of its own when it comes to property investment opportunities, particularly in luxury real estate.
"When buying an investment property in Cayman, investors are always surprised how easy the process is," says two-time CIREBA president and ERA Cayman Islands broker, Jeanette Totten.
"Government has intentionally made the process friendly to foreigners to buy," she points out. "This, coupled with the low crime rate and stability of government, makes the Cayman Islands a country to seriously consider when looking for a safe place to invest, as well as a safe place to visit."
Throughout the pandemic, real estate insiders have witnessed an increased demand for rental property and vacation homes from individuals and families of independent means who wish to find an island sanctuary where they can safely ride out the pandemic without sacrificing the conveniences of modern living.
In addition to long-term vacationers and seasonal tourists, rental properties are also in high demand from digital nomads who are taking advantage of Cayman's Global Citizen Concierge Program, as well as from business executives who frequent the country, being one of the world's most important financial and investment hubs.
Excellent prospects for property investment
The real estate industry in Cayman continues to be stable and has shown very little fluctuation over the last two decades. Thus, it maintains the unwavering confidence of the market, as well as the support of the government for its valuable contributions to the national economy.
Most recent reports have described Cayman's property market as "red hot," delivering record sales at the beginning of 2021.
Latest data from the Land and Surveys Department reveal that property transfers during the first four months of 2021 are valued at CI$ 406.1-million. Meanwhile, figures from CIREBA show revenues amounting to CI$ 120-million in March, followed by CI$ 100-million in sales in April.
The luxury residential market, in particular, has shown a 356% increase in the last 12 months, with no indications of slowing down any time soon as many properties are continuously being pre-sold with the construction of new luxury developments.
As a seasoned real estate professional and an established leader in the Cayman real estate sector, Totten believes it is very important to manage expectations among potential property investors.
"When we speak to investors who are looking at purchasing in the Cayman Islands, one of their criteria is that it must yield a minimum of 8% return on investment.  We have to explain that this is difficult to achieve right away," she says.
"Having said that, it is also important for us to emphasize that it is the constant appreciation of real estate value – which increases year after year –that makes Cayman a really good place for property investment."
Inquire for More Information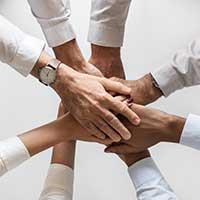 ERA Blogs are written in-house. It is a team effort and we all contribute our ideas and suggestions. ERA is a diverse Team of Real Estate Agents who each have specialties. We have Seven Mile Beach Real Estate Experts, Beachfront Real Estate Experts, Commercial Real Estate Experts and everything you could possibly need when looking for a Real Estate Team. The blog is summarized and submitted by ERA's Web Team.