Whether it's the festive lights, the scrumptious food, the blissful tropical climate, or the seemingly endless stretches of sand, sea, and sky that continues to allure and enchant even in cooler days of December, nowhere else can you enjoy Christmas with the best of both worlds than in the Cayman Islands.
Because of its unique distinction as a tropical wonderland that enjoys one of the highest standards of living in the world, Cayman's residents and visitors are treated to an extraordinary island holiday experience where Santa Claus could be found dashing through the sand in shorts and flip-flops! After all, there's not a lot of places where you can actually lounge at the beach or do holiday dives in world-class dive spots at this time of the year.
With celebrations as diverse as the cultures that harmoniously reside in the islands, Christmas in Cayman Islands is certainly most anticipated and unforgettable time of the year.
If you're considering buying a new home and moving to the Cayman Islands, you might find it interesting to know what our own team members at ERA Cayman like most about celebrating this most famous season of all in their beloved island paradise.
Celebrating holiday traditions with loved ones
For ERA Cayman broker Jeanette Totten, who has lived and worked in the islands for over 40 years, Christmas in Cayman is all about the warmth of hearth and home.
"I like how important Christmas is to Caymanians and all the people who live here," she relates. Being a British territory, both Christmas and Boxing Day are observed as public holidays, allowing everyone to spend more time with their loved ones.
For the Tottens, Christmas Day is spent attending church services, opening gifts, and "preparing wonderful local dishes for family and whoever stops by."  Boxing Day, on the other hand is a beach family day, celebrated with lots of food, family and friends while enjoying the warm crystal waters of the sea.
"I also look forward to driving around the island looking at Christmas lights," adds Jeanette. "Some owners even invite you to walk around their yards to get a better look at their decorations.  There's something so heartwarming about the simple act of walking through someone's yard looking at lights and saying 'good evening' to strangers, especially during the holidays."
Redefining  "White Christmas"
Meanwhile, for associate broker and sales agent John Pohlmann, who grew up in the snow-capped mountain ranges of Colorado, celebrating Christmas in the Cayman Islands redefines the meaning of a "white Christmas" — from  majestic silvery landscapes dotted with frosted spruces and pines, to warm ivory beaches lined with tropical palm trees bedecked with holiday trimmings.
"I've always been fascinated by the juxtaposition of the white sandy beaches to, of all things, Christmas lights!" says Johnny. "The way they hang in the swaying palm trees on the beach at night gives a whole new meaning to a White Christmas."
"To someone who grew up in snowy winter climates, it's the essence of whimsy and holiday cheer," he adds. "It's something that is totally unique to our region of the world and something that I think everyone should experience in their lifetime. Feliz Navidad Bobo!"
Sharing goodwill, good food, and good cheer
For sales agent Ruba Wight, who moved to the Cayman Islands from London only three years ago, Christmas in Cayman continues to be a string of delightful discoveries. "I like Christmas in Cayman because it's so warm and beautiful," she enthuses. "I had many cold and snowy ones before, so being in Cayman at this time of the year is a novelty for me. Christmas with our gorgeous sunrise and sunsets here is a blessing!"
Despite being in an island setting,  Cayman's cosmopolitan lifestyle also allows her to enjoy many of the holiday attractions she has grown accustomed to. "I love the big Christmas tree in Camana Bay and all the colorful lights adorning people's homes and gardens at night… Often I find myself peeking through to see their Christmas trees through the windows! I also love how festive the shop windows look with their holiday decorations and, of course, the excitement of buying gifts!"
Christmas also means traditional family reunions where there is always an abundance of goodwill, good food, and good cheer. "I love visiting my husband's big family gathering for a feast of laughter and all sorts of puddings — for which I have to do lots of spinning classes to burn the calories afterwards!"
"It's great fun and we all look forward to it.  We visit friends and everyone leaves work aside to chill which is really wonderful."
No place like home
For agent Kristina King, who grew up in Grand Cayman, nothing can replace the familiar sights and sounds of spending the holidays at home.
"Christmas in Cayman is truly my favorite time of the year," she avers. "I love when the cool breeze begins, along with the arrival of the freshly cut Christmas trees from our northern neighbors, and when all of the lights and decorations start going up across the island… I particularly love joining in on all festive activities, such as the local craft markets."
This fascination for local color and customs, as well as the sense of being in an extended family is shared by new team member Jon-David Thompson, who sums up his favorite thing about Christmas in Cayman as "the warmth and kinship shared among the local community."
If you want a slice of this extraordinary Cayman experience — not just this Christmas but in the many years to come, our ERA Cayman Team would be more than happy to assist you.
Inquire for More Information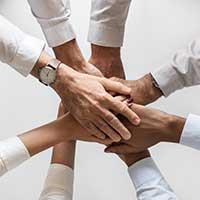 ERA Blogs are written in-house. It is a team effort and we all contribute our ideas and suggestions. ERA is a diverse Team of Real Estate Agents who each have specialties. We have Seven Mile Beach Real Estate Experts, Beachfront Real Estate Experts, Commercial Real Estate Experts and everything you could possibly need when looking for a Real Estate Team. The blog is summarized and submitted by ERA's Web Team.