Through the glistening waters of the Caribbean Sea, the powdery white beaches and the beautiful luxury hotels… lies the appeal & beauty of the Cayman Islands! You've heard location, location, location many times…… whether it's your first investment or a planned second home, Location is the key.
For those who frequent the Cayman Islands, the anticipation of your return and knowing each trip will be uniquely different is met with great excitement. For many, the close proximity to the United States, the tranquil, serene beaches, tropical warm temperatures and azure blue waters of the Caribbean Sea are what make the Cayman Islands a very attractive investment destination.
Your decision….. What direction you're going with your purchase. Is this your home or nest egg investment? The Cayman Islands are a tax free destination. When purchasing a property a one time "Stamp Duty" charge is levied. This is a one time charge, (far different from other destinations) is handled at Closing. The islands sales inventory is abundant and offers buyers a vast arena of offerings. The number one location on-island remains Seven Mile Beach with South Sound a close second. With availability spanning from Seven Mile Beach, to Cayman Kai and everything in between "a click of the finger" will allow us through our Multiple Listings Service (MLS), to quickly provide you with a full list of options. Our professional team of associates can explain the full process of securing your investment from start to finish.
While demand for Seven Mile Beach remains strong, there are many new projects nearing completion (offering beachfront) while located in other areas of the island. Price will always reflect quality, and there is a variety of inventory to choose from. This wide array of properties is a great advantage in keeping prices steady and in some cases slightly reduced. Whether you are looking to own beachfront as a vacation get-away or as a primary residence, the resilience of our real estate market is just one of the factors that make purchasing in the Cayman Islands so attractive.
If you are pondering whether to live on or close to the beach, beachfront properties will always be priced at a higher level. Attractive alternatives are Canal front properties which offer you pricing at a mid-range level while still staying within close proximity to the beach, shops & island activities.
No matter where you purchase in Cayman, you will never be too far from the sea!
As we have all been taught, purchasing that investment nest egg or home is one of the single most important things we do as individuals in securing our financial future. This is an excellent time to explore how to make your dream investment a reality in the Cayman Islands.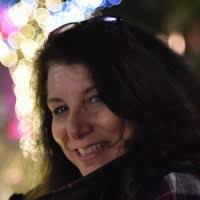 Lisa has lived and worked in the real estate industry of Grand Cayman for 27 years. Lisa is a digital and social media professional who focuses on social media and marketing techniques with the luxury real estate market. Lisa has built a large and engaged following online and off by providing practical, useful and helpful content driven by helping those who share her passion for real estate & being a party of the Cayman Community. Lisa is currently Social Media Marketing and Blog/Content writer for ERA Cayman Islands.