Quiet Cayman Kai
Peace, tranquility, serenity, calm, placid – all of these describe the very special neighborhood we call Cayman Kai.
Quiet abounds in the lovely locale on the far reaches of the north shore of Grand Cayman.
Condos? Yes, Beach cottages? Yes, Luxury residences? Yes, And yet Cayman Kai has a personality all its own, distinct from the other districts of Cayman. At Cayman Kai you are far removed from the business hub of George Town and the tourist center of Seven Mile Beach. This mini-peninsula is favored by those looking for the ultimate in restful solitude.
All properties here are waterfront, facing the sea, North Sound or the harbours leading off of the sound. That means you have the calming effects of nature at your front door. Palm trees and Casaurinas (Australian pines) are the chief topographical feature and both of these beautiful trees make a hypnotic rustling sound when the breeze blows through. Large screened porches are de rigueur – that is how life is lived at Cayman Kai.
Casual, unhurried, friendly, carefree, relaxed – walking is the mode of transportation here as residents amble through the neighborhood on their way to the beach or to dinner. Rum Point is the centerpiece of Cayman Kai, one of only two commercial enterprises for many miles. Dining, water sports rentals, and a swimming and snorkeling beach draw Cayman Kai residents and visitors from all over the island. But this is mellow tourism with a capital 'M'. Picnic tables, hammocks strung between the trees, barefoot waitresses and a distinct backyard vibe keep the atmosphere laid back here.
Home owners proudly lay claim to their piece of paradise with delightful wooden signs – Kai Sera Sera, Mali High Kai, Cayman Went, and Hummingbird are some of the delightful names given to these vacation villas.
The Kaibo Yacht Club, towards the end of Water Cayman Road, offers marina services and operates a fine indoor restaurant upstairs in addition to the beach bar and grill. They unabashedly proclaim the beach a "guaranteed No TV zone" because the Cayman Kai ethos is all about outdoor activity and getting away from it all. Walk just down the road to Starfish Point, bordering the North Sound Nature Reserve, and look for the large red starfish populating the shallows. You may see hundreds at a time, a spectacular sight.
Alluring, charming, enchanting, inviting – these also describe Cayman Kai. Life is simple here, with a beautiful backdrop of sun, sand and sea. A dream sanctuary for anyone wanting to kick back and relax.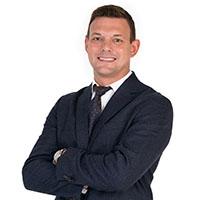 John has been working as an agent with ERA Cayman Islands for 8+ years specialising in high-end real estate, hospitality and property management. Formerly of Vail, Colorado; John has set down his roots in Grand Cayman. John holds a degree in business law from the University of Saint Thomas.