Still riding the wave of a real estate boom, which has been bolstered further by the mad rush for holiday homes and serene sanctuaries following the global pandemic, the Cayman Islands continues to be an increasingly popular destination for real estate investment — especially for those seeking to obtain a Golden Visa.
In simple terms, a Golden Visa is a type of residency permit that allows foreign nationals to reside in a country if they put in a certain amount of investment in the local economy. This includes the purchase of real estate.
Certainly, one of the most popular incentives that attract Golden Visa investors to the Cayman Islands is its tax-neutral status. There are no corporate, income, capital gains, inheritance, or sales taxes imposed on individuals or corporations, which means that investors can maximize their returns on investments.
In addition, the Cayman Islands is widely known to be a politically stable and safe destination, making it a popular choice among those seeking to relocate or to purchase a holiday home in the Caribbean.
On top of these, investing in real estate in the Cayman Islands also offers a wide range of lifestyle benefits. This includes a high standard of living and modern infrastructure comparable to most Western cities but with the advantage of year-round sunshine, beautiful beaches, tons of outdoor activities, and a bustling local community represented by a vibrant mix of different cultures.
While its  Golden Visa program is one of the most expensive among countries offering a similar arrangement, one of the best reasons to invest in real estate in the Cayman Islands is the ease of the process. There are no restrictions on foreign ownership and no licenses or permits are required to invest in real estate. Most of all, the government provides a clear title guarantee for both homes and raw land, assuring buyers of a truly sound investment.
Invest in a thriving real estate market
In order to qualify for a Golden Visa in the Cayman Islands through property investment, applicants need to make a minimum investment of approximately US$ 2.5 million in the form of purchasing a qualifying property. For residences, this would basically fall within the luxury sector.
The last few years have seen a thriving market for luxury real estate in the Cayman Islands, with many high-end properties boasting access to white sand beaches and spectacular views of the Caribbean Sea. Some of the most popular areas for real estate investment on the main island of Grand Cayman include those around Seven Mile Beach, Rum Point, and South Sound.
There are several property options that qualify for Cayman's Golden Visa program, including luxury homes and villas, beachfront properties, and high-end condominiums, allowing investors to choose properties that align with their preferences and investment goals.
However, as eligible properties for the Golden Visa program can vary and specific requirements may change over time, it is highly recommended to consult with local real estate agencies like ERA Cayman Islands to identify suitable investment opportunities.
Ready for your Golden Visa?
If you are seriously considering real estate investment as an entry point for residency in the Cayman Islands, you may want to check out the following properties:
Two Rainbows (Rum Point)
US$ 4,600,000
ERA Cayman broker Jeanette Totten describes Two Rainbows as a "rare gem" amidst the treasure trove of luxury villas that can be found all over the Cayman Islands.
A stunning beachfront property located in the coveted Rum Point area of Grand Cayman, Cayman Islands, this luxurious vacation home offers an idyllic retreat with breathtaking views, crystal-clear waters, and white sandy beaches, ensuring an unforgettable experience for guests.
The property features five well-appointed bedrooms, each offering a tranquil oasis to rest and rejuvenate. "Every room in the house has a wonderful sea and sunset view of the Caribbean," says Jeanette, adding that the house is also designed to capture the crisp, cool ocean breeze that wafts into the living area through three large, screened porches.
Outside this generous beachfront property, you will find all the other accouterments expected of a tropical island holiday —  a private pool, fully grown palm trees that provide a soothing shade for two hammocks, and a picnic table that's perfect for al fresco dining.
Two Rainbows' strategic location on Cayman Kai adds greater value to this property. Known for its seclusion and exclusivity, practically every home in Cayman Kai has a private beach in its own backyard, making it the idyllic setting for those who seek utmost tranquility and undisturbed communion with nature while at the same time, enjoying all the modern conveniences of luxury living.
As a real estate investment, Two Rainbows can easily switch from being a private holiday home to a highly profitable vacation rental — use it whenever you want and let it earn while you're away.
Irish Cottage (South Side)
US$ 2,900,000
A stunning South Side oceanfront home, Irish Cottage is located on the serene and secluded island of Cayman Brac, making it the ideal choice for those seeking a peaceful escape from their busy lives.
This fully furnished, four-bedroom residence sits on a spacious, well-maintained, and landscaped property that offers endless possibilities, including the potential to build additional units.
The highlight of this property is undoubtedly the stunning ocean views that can be enjoyed from the top-level porch.
Another standout feature is the solar pool, which provides a refreshing and environmentally friendly way to unwind. The magnificent entertainment area surrounding the pool offers ample space for lounging, dining, and hosting gatherings with family and friends.
Storage is never an issue with this property, as it includes a two-car garage and two 20-foot storage containers. Whether it's storing equipment for water sports or additional belongings, there is plenty of space to keep everything organized and secure.
Seaview Penthouse – Harbourfront (George Town)
US$ 2,795,000
Experience the ultimate in waterfront luxury living at this stunning multi-level Seaview Penthouse, located in the capital city of George Town. This fully furnished residence has been designed to cater to the most discerning tastes, with luxurious amenities to provide the highest standard of living.
The spacious living areas are flooded with natural light, creating a warm and inviting ambiance that is perfect for entertaining guests or simply relaxing with family. Similarly, the solid wood library shelving unit and accent wood flooring add a touch of elegance to the interior decor, giving it a welcoming feel that is sure to impress.
Seaview Penthouse is equipped with the latest technology and developer upgrades to ensure comfort, convenience, and entertainment for its residents. Its Devialet speaker system is one of Europe's most iconic and renowned high-fidelity sound systems, providing an exceptional audio experience for music and movie enthusiasts. Meanwhile, two extra-large built-in Sub Zero wine systems offer ample space for storing almost 300 bottles of wine, perfect for collectors or wine aficionados.
Located in the heart of the picturesque harbor area, this beautiful penthouse is perfect for those who do not want to sit in traffic but would rather sit on their deck with a glass of wine while watching the sunset.
If you would like to know more about any of these featured residences or explore other property options that qualify for a Golden Visa in the Cayman Islands, our team of experienced and competent real estate professionals at ERA Cayman would be more than happy to assist you.
Inquire for More Information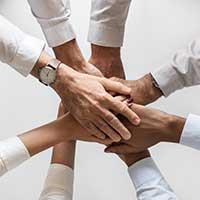 ERA Blogs are written in-house. It is a team effort and we all contribute our ideas and suggestions. ERA is a diverse Team of Real Estate Agents who each have specialties. We have Seven Mile Beach Real Estate Experts, Beachfront Real Estate Experts, Commercial Real Estate Experts and everything you could possibly need when looking for a Real Estate Team. The blog is summarized and submitted by ERA's Web Team.