Are you looking for the perfect residence or holiday home in the Cayman Islands? Look no further than Grand Cayman, a stunning destination known for its pristine beaches, crystal-clear waters, and luxurious lifestyle.
Moving into the last quarter of 2023, you will still find a wide selection of beautiful homes for sale on this tropical paradise that might just make your dream come true. And the best part is — there's no better time to make a purchase than now!
"We are currently in the slowest time of the market," says ERA Cayman broker and owner Robert Totten, citing that the current condition can be mostly attributed to Cayman's annual hurricane season. However, he adds that positive signs indicate a promising future for the real estate market on the island.
"The slower period during hurricane season is traditionally a time of lower activity, and it's not uncommon for prices to adjust accordingly during this time," he says. "Then again, with the strength of tourism bookings for the upcoming quarter and way into 2024, it is reasonable to expect a potential uptick in market activity and prices as visitors often consider investing in vacation homes or properties on the island."
So, is this a good time to invest in a home on Grand Cayman?
Absolutely!
"The current quiet and slower market can present a unique opportunity for buyers," explains ERA broker and co-owner Jeanette Totten.  "Sellers may be more willing to negotiate on asking prices to secure a sale during this period. With potentially fewer buyers in the market, sellers may be more motivated to make a deal and accommodate reasonable offers."
"Interested buyers should take advantage of this slower period to carefully evaluate their options and consider purchasing before the market potentially picks up again."
This quieter period also allows buyers to take their time, thoroughly research available properties, and carefully consider their options without the pressure of a highly competitive market — providing better opportunities for finding the perfect property at a favorable price.
Let's take a closer look at some of the incredible properties currently on the market.
Two Rainbows
Situated in the highly desirable Cayman Kai district of Grand Cayman, Two Rainbows combines the exclusivity of Sand Point Road — one of the most prestigious addresses in Cayman — with breathtaking island views and plenty of room to roam, making this single-family home the perfect property for those who can't get enough sun, sand, and sea.
"Simply put, the best thing about Two Rainbows is its location," says Jeanette Totten. "It is beautifully set along a beachfront that can only be bettered by Seven Mile Beach. The land value alone makes this property an amazing investment, on top of its strong rental income potential."
Featuring five bedrooms, spacious living areas, a pool, and outdoor spaces for lounging or al fresco dining,  Two Rainbows creates the perfect atmosphere for entertaining guests or enjoying a quiet evening with your loved ones. It's a true gem on the market and is definitely worth considering.
Rum Point Club Residences
Situated in a quiet and secluded community north of Grand Cayman, the Rum Point Club Residences features exclusive condominiums that reflect the stately elegance of a luxury boutique hotel without losing the picturesque charm of a beachfront home. Located at the tip of Rum Point, every unit offers owners spectacular views of the Caribbean Sea.
Designed for the ultimate island holiday experience, each of its 31 units is meticulously fitted out with airy and spacious master suites, private oceanfront balconies, and gourmet kitchens which can be readily stocked by the concierge ahead of your arrival.
This pet-friendly property also has a private dock that is convenient for boat tours and transfers to island attractions, as well as for VIP airport transfers via water taxi and private charter yachts.
Parrot's Haven
Parrot's Haven is a quaint and charming canal-front villa located in the quiet neighborhood of Cayman Kai.
"This beach cottage is the most affordably priced home in this delightful community by the sea," says ERA Cayman agent Kristina King. "With two bedrooms and a swimming pool, it's perfect for either a weekend getaway or a vacation home."
Parrot's Haven has undergone several renovations and upgrades over the past four years, including a newly painted roof, new outdoor decking, new fill/seawall by the canal, new front and rear doors, and new interior and exterior paint. The property sits on a large 0.47-acre lot with 125 ft. of canal frontage, and it even has its own kayak launch and dock.
With its fantastic location that is close to Rum Point and Kaibo, this airy and laidback family home offers a private sanctuary for those who want to take it easy and enjoy a truly relaxing island experience.
Escape from Reality
An island abode that is true to its name, Escape from Reality is located on the rugged shore of Cayman Brac's South Side, offering a picturesque setting.
"While not located on Grand Cayman, this home is certainly one to consider," says ERA agent Liesel Van Der Touw, who deals mostly with property on the sister islands. "Situated on the waterfront, the stunning ocean view adds to the overall appeal of the property — coupled with the potential for lucrative vacation rental income."
The property comprises a beautiful two-bedroom, two-bathroom main house with a stunning ocean view, along with a separate one-bedroom, one-bathroom cottage. Both houses have a successful history of generating short-term rental income, making them excellent investment properties. The entire property underwent a total remodel in 2015, with the kitchen being renovated in 2019.
The main house offers spacious, open living areas, while the cottage is ideal for accommodating two people. Both houses are beautifully furnished and provide all the comforts of home. The property is move-in ready and presents an opportunity for a tranquil and comfortable lifestyle.
Ready to find your dream home in Grand Cayman?
These are just a few examples of the amazing homes available for sale in Grand Cayman. Whether you're looking for an oceanfront villa, a waterfront condo, or a luxury estate with exceptional views, Grand Cayman has the perfect property to suit your preferences.
Start living your Caribbean dream today — our team of ERA Cayman real estate professionals will be more than happy to assist you!
Inquire for More Information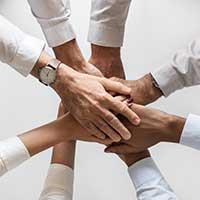 ERA Blogs are written in-house. It is a team effort and we all contribute our ideas and suggestions. ERA is a diverse Team of Real Estate Agents who each have specialties. We have Seven Mile Beach Real Estate Experts, Beachfront Real Estate Experts, Commercial Real Estate Experts and everything you could possibly need when looking for a Real Estate Team. The blog is summarized and submitted by ERA's Web Team.