When it comes to buying real estate property in the Cayman Islands, choosing the right broker or realtor is one of the most important decisions you will have to make.
Working with a professional real estate agent can help in a lot of different ways, especially if you are a first-time buyer or an overseas property investor. You will find that their work involves so much more than just showing you around a property, putting all the paperwork together and handing you the keys.
On top of being able to get you up-to-date information on a specific property, a good professional will guide you throughout the entire transaction and help you negotiate the best deal that works for you and your family. This assistance is especially crucial for overseas buyers, as the process of acquiring property in a foreign country can be quite tedious and confusing. But with proper guidance from a qualified local agent, you won't get lost in it.
Moreover, the best real estate professionals truly understand that the success of your home purchase largely depends on them, so they will be fully committed to provide the finest service in helping you find the right property at a great price and to enjoy the many other benefits that come with owning a home in the Cayman Islands.
According to ERA Cayman broker Jeanette Totten, top real estate agents are those who stand out for their expertise, their knowledge of the market, their business conduct, and their track record in selling properties.
She adds: "On top of this, they should also be highly qualified in writing contracts and must know the market status on a day-to-day basis — which means keeping themselves up to date on market prices seven days a week, month after month."
By placing emphasis on the importance of mentorship and professional development training in polishing the skills and expertise of its members, the ERA Cayman team has established a reputation for being among the most sought-after real estate professionals in the country.
Real estate expertise with top-notch financial savvy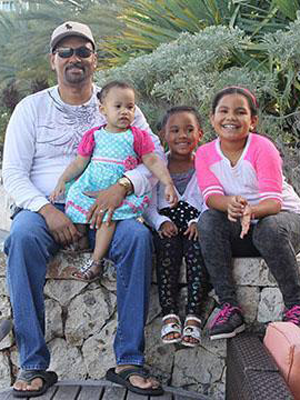 As one of the senior agents in the group, Paul Thompson has worked with brokers Jeanette and Robert Totten for over a decade now. "He contacted us for an interview as he was looking for more direction as a real estate professional," Jeanette recalls.
Since then, Paul has become one of the key players of Team ERA Cayman and has consistently contributed to growing the company over time. Backed by a solid career in banking, insurance and mortgage consultation that spans over 20 years, Paul brings a multi-faceted knowledge of the financial services industry into his current work in real estate.
Paul was born in Jamaica but had always remained close to his Caymanian roots. After obtaining his degree in Accounting, he began his professional career in Jamaica, where he earned recognition for his sterling performance in the insurance industry as one of the top three producers in his company and being named to the prestigious Million Dollar Round Table for two consecutive years.
He returned to Cayman in 1997 and built his forever home with his wife and four daughters.
As a real estate agent, Paul has been cited particularly for his expert assistance in helping prospective home buyers with determining what price level they can afford,  assessing their borrowing needs, and working out the most suitable financial solutions.
"Paul's banking background is a huge benefit to both his vendors and purchasers," affirms Jeanette. "Having worked at a Cayman bank for many years, he understands what it takes for someone to qualify for a mortgage.  He is always willing to sit down with a buyer and go through the steps of seeing if they quality for mortgage, which saves everyone valuable time in this active market."
Paul's listings include several homes in impressive developments such as Stratford Villas, Emerald Point, and Tehillah Courts.  He has also carried out sales for a number of top-dollar properties, including a large piece of commercial land which sold for CI$ 1,100,000 and an executive home in South Sound that sold for CI$ 1,200,000.
Knowledge of the market and personalized attention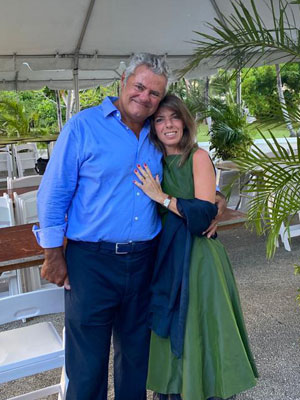 Selene Oddenino Newton moved to Cayman four years ago from her native Italy, where she had worked for over 25 years as a master baker — the third generation in her maternal family.
Her passion for property investment, on the other hand, was inherited from her father, whose five decades of success in the business inspired Selene to pursue her own career as a real estate professional.
Interestingly, Selene entered the real estate industry together with her husband, Richard Newton — a long-time resident of Cayman and also a licensed agent working with ERA.
"Selene had just completed her real estate training when we first met," shares Jeanette. "She had started working for another company but was not getting any help or training from the broker, so she came and spoke to us.  After we explained our training program and how we try to be available 24/7 as mentors, she decided to switch and join our team."
Although she was new to the islands and had only spoken English for a few years before embarking on her new calling, Selene adjusted very well and immediately showed an inherent knack for the business.
On top of her outgoing personality, Jeanette says that Selene is also highly skilled and "very thorough" in doing market research and producing useful data for her clients to use as reference.
Within months of joining ERA Cayman, Selene has sold a one- bedroom condo for CI$ 270,000 and has rented several places. In one of their recent transactions, she and her husband received a glowing review from a satisfied client.
"From start to finish, Selene proved to be an exemplary professional who went above and beyond to ensure my experience was seamless and educational," the client wrote.
"From the very first meeting, Selene was not just a salesperson but a true partner in our homebuying journey. Her in-depth knowledge of the local market and the intricacies of real estate transactions was truly impressive! She took the time to listen to my preferences, concerns, and financial considerations, and tailored her approach accordingly. This personalized attention made me feel valued and confident on the direction I wanted to go."
Creating long-lasting impact and opportunities for growth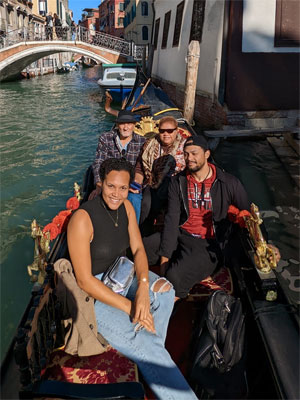 A proud North Side resident, Janet Chisholm holds the distinction of being a recipient of the Cayman Islands Lifetime Achievement Award — a recognition given by the government as a token of gratitude for her active role in social work and community development over the last three decades.
With impressive credentials in law and accounting, Janet has worked extensively in the areas of management, sales, and investment for various legal and accounting offices, banks, and even the national government.
Right before becoming licensed real estate professional, she held the positions of  Business Analyst for the Cayman Islands Monetary Authority and Business Service and Information Manager for the Ministry of Education, Employment and Gender Affairs.
"Janet contacted us about a position in real estate sales after working for government," says ERA broker Jeanette Totten. "Like many of our agents, she has been successful in other careers and was looking to move in a different direction. Aside from being a highly educated and accomplished professional, Janet is also very amicable and brings with her a deep, personal knowledge of the Cayman Islands."
Since joining the ERA Cayman team in February 2022, Janet has closed transactions for four properties totaling CI$ 966,000 in sales. She describes stepping into her new career as "a dynamic way to create long-lasting impact for individuals by making an investment in real estate that will continue to grow."
Inquire for More Information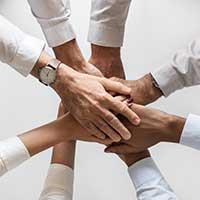 ERA Blogs are written in-house. It is a team effort and we all contribute our ideas and suggestions. ERA is a diverse Team of Real Estate Agents who each have specialties. We have Seven Mile Beach Real Estate Experts, Beachfront Real Estate Experts, Commercial Real Estate Experts and everything you could possibly need when looking for a Real Estate Team. The blog is summarized and submitted by ERA's Web Team.