Behind the sustained and progressive growth of Cayman's luxury real estate market  is a set of clear-cut and uncomplicated real estate laws, coupled with a secure and efficient land registration system and a welcoming approach to foreign ownership of property.
These attractive, buyer-friendly features continue to gain the confidence of HNW and UHNW individuals wishing to acquire residential property in the Cayman Islands.
Freedom from direct taxation
One of the most appealing and widely known advantages in buying Cayman real estate is its absolute freedom from direct taxation.
To be precise, Cayman is one of only three countries in the Caribbean that does not impose property taxes.
There is only a one-time stamp duty which applies to the transfer of Cayman Islands real property and is imposed at a rate of 7.5% of the property's market value, subject to certain concessions.
Transfer of titles
The government issues a clear title guarantee for all property transactions in the Cayman Islands. This is what makes Cayman real estate a financially sound investment, as it protects the buyer by ensuring that the purchased property is free from any legal encumbrances.
All transfers of real estate titles are entered with the Cayman Islands Land Registry, which records property ownership for both homes and raw land. All boundaries of each parcel of land are defined and issued with a title number that is easily accessible through a centralized recording system. Any encumbrances such as mortgages, leases, rights-of-ways, and cautions pending contracts are also recorded on the title register, which makes title insurance unnecessary in purchasing Cayman real estate (except for larger commercial transactions).
Detailed information on registration, proprietorship, transfers, and other matters related to property ownership can be found in the Registered Land Law (2018 Revision).
Foreign ownership
Generally speaking, there are no restrictions on foreign ownership of real estate in the Cayman Islands. This applies to natural persons, trustees, incorporated bodies or unincorporated bodies who wish to become registered proprietors of Cayman real property.
Under current laws, an individual or a company may acquire up to one residential property for personal use and two additional residential properties for rent without the need for a business license.
(Take note that certain formalities will apply depending on the type of proprietor and how the property will be utilized. For instance, ownership of commercial real estate by an individual or company for the purpose of carrying on trade and business in Cayman will require a local trade and business license.)
Primary sources of law
If you are seriously considering investing in Cayman real estate, it would be to your advantage to look into the primary sources of law, such as the above-mentioned Registered Land Law (2018 Revision), the Stamp Duty Law (2019 Revision), and the Development and Planning Regulations (2021 Revision).
Other laws or regulations may also apply depending on the specifics of your transaction (i.e., type of purchaser, type of property,  type of activities the purchaser intends to carry out from the property, and so on.)
Considering the state of global economic conditions, experts on Cayman real estate laws have recently cited proposals to reform the law applicable to mortgage enforcement, in order to create a more consumer-friendly environment for those who wish to secure financing. There are also long-standing proposals to amend the Strata Titles Registration Law (2013 Revision) and update the Development Plan 1997.
Given these considerations, foreign investors are well advised to consult with experienced and well-informed Cayman real estate professionals from the onset of a transaction in order to be familiar with all the applicable legal requirements.
Due diligence is a must
At the end of the day, the responsibility of doing one's homework in investigating the physical condition, as well as legal and financial standing of the target property, rests on the shoulders of the purchaser. A good due diligence process will help identify and assess risks, liabilities and potential problems in the target property way before closing the deal.
This is where choosing a competent and reliable real estate agent becomes a critical component of the property selection and transaction process — especially when you are buying sight unseen.
One way of finding a trusted real estate agent to work with is by checking with CIREBA (Cayman Islands Real Estate Brokers Association), whose members adhere to a strict code of ethics and business standards, and are required to attend regular training courses to ensure they are up-to-date with any new regulations.
Inquire for More Information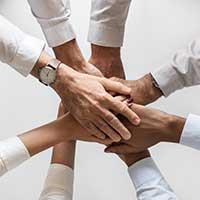 ERA Blogs are written in-house. It is a team effort and we all contribute our ideas and suggestions. ERA is a diverse Team of Real Estate Agents who each have specialties. We have Seven Mile Beach Real Estate Experts, Beachfront Real Estate Experts, Commercial Real Estate Experts and everything you could possibly need when looking for a Real Estate Team. The blog is summarized and submitted by ERA's Web Team.