Having been a key figure in the Cayman Islands real estate industry for over four decades now, ERA Cayman broker Jeanette Totten is always happy to find new players throwing their hats into this exciting, albeit highly competitive arena.
For Jeanette, the growing number of new real estate franchises proves that despite earlier forecasts of an inevitable cooling down period for Cayman's red-hot real estate market, the islands continue to be a thriving destination for global property investors.
"In the last three years, people have been closely watching the movement of the Cayman real estate market, particularly its ability to overcome the impacts of the pandemic," she points out. "How would it be affected by travel restrictions and prolonged lockdown? Will the market be able to regain its momentum? How will it fare in the new normal, especially when everyone is predicting a slowdown in the property sector because of global inflation?"
In the face of these challenges, Cayman continued to hold its position as one of the top luxury real estate markets in the world, as evidenced by its record-breaking revenues of US$ 1.43-billion in 2021  and US$ 992-million in 2022 — which made these two consecutive years the strongest and most profitable in Cayman real estate history thus far.
Cayman real estate sector is alive and kicking
"The stream of luxury franchise brands entering the Cayman market is a sure sign that business is alive and well in the real estate sector and this benefits everyone," says Jeanette, who had served six terms as president of the Cayman Islands Real Estate Brokers Association (CIREBA). "It's good for our economy, it's good for our colleagues in the industry, and most of all, it's good for our clients from all over the world who can expect quality service from a wide selection of local real estate professionals."
Let's get to know some of these new Cayman real estate franchises:
Berkshire Hathaway HomeServices Cayman Islands
Just last March, global real estate brokerage franchise network Berkshire Hathaway HomeServices announced the launch of Berkshire Hathaway HomeServices Cayman Islands. The company — which was described by BHHS Chairman Gino Blefari as "a stellar addition" to their global network — is owned by Paula McCartney and Anthony Lawson, who bring with them decades of extensive experience in helping clients buy and sell property in the Cayman Islands. (Paula had previously been featured in ERA Cayman's blog on 5 Women Trailblazers of Cayman's Real Estate Industry for being one of CIREBA's Top Producers for 2020, as well as for the incredible work she has done with her earlier company, Diamond Properties.)
Backed by a team of seasoned real estate professionals, Berkshire Hathaway HomeServices Cayman Islands offers concierge-style representation that "listens first, knows the market, and is dedicated to ensuring clients have the best experience possible through trusted dedication."
Corcoran Cayman Islands
Owned and led by luxury property specialist Paul Young, Corcoran Cayman Islands was launched in March 2022 as one of the Caribbean affiliates of Corcoran Group, LLC. As she welcomed their new affiliate, Pamela Liebman, president and CEO of The Corcoran Group, said that the brand's arrival into the Cayman Islands was extremely important in growing their company's global footprint. Moreover, she added: "The importance that Paul and his team have placed on teamwork and a tight-knit working environment are invaluable, and perfectly in-line with our values at Corcoran."
Corcoran Cayman Islands, which was formerly known as Prime Locations Cayman, operates on three important principles: product knowledge, personal and timely communications, and follow through. These are the cornerstones which the team believes would ultimately translate into a great experience for their customers.
The Agency, Cayman Islands
Meanwhile, global real estate brokerage, The Agency, announced the opening of its first franchise office in the Cayman Islands in June 2022. Based in the capital city of George Town, The Agency Cayman Islands was initially launched under the helm of industry professionals, Stefan Cohen (Owner/Director) and Max Hillier (Broker). No less than The Agency CEO and Founder Mauricio Umansky described their new Cayman partners as "extremely accomplished" and that he is certain they would be "incredible stewards" for their brand.
In February 2023, the tandem was joined by Fleur Coleman, whose experience working with global brands in the luxury market is perfectly aligned with The Agency's position as one of the world's most influential luxury real estate brokerages. Born and raised in Grand Cayman, Fleur brings extensive local real estate and specialized developer sales experience to her new role as Broker/Owner at The Agency Cayman Islands.
Also among the new entrants to the Cayman real estate industry in the first half of this year are First Rock Real Estate, which acquired a minority stake in Kailana – Curio by Hilton, a luxury beachfront hotel currently under construction on Seven Mile Beach, and Realty ONE, which recently sold franchise rights to the Cayman Islands.
From Team ERA Cayman, a warm welcome to you all!
Inquire for More Information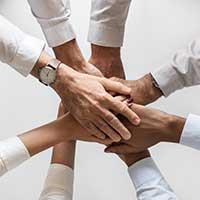 ERA Blogs are written in-house. It is a team effort and we all contribute our ideas and suggestions. ERA is a diverse Team of Real Estate Agents who each have specialties. We have Seven Mile Beach Real Estate Experts, Beachfront Real Estate Experts, Commercial Real Estate Experts and everything you could possibly need when looking for a Real Estate Team. The blog is summarized and submitted by ERA's Web Team.