Women have always been integral to the real estate industry, whether working in  management and administrative roles or leading the sales and marketing teams as brokers and agents.  Today, we want to introduce 5 Women Trailblazers of the Cayman Islands Real Estate Industry:
Currently, women make up 67% of realtors in the United States and it would not be surprising to find women making up the majority of real estate professionals elsewhere in the world. In the Cayman Islands, out of a current roster of 259 agents and brokers, 136 are female – comprising 52% of the country's realtors.
Interestingly, many of the trailblazing women who continue to shape Cayman's real estate industry entered the profession as a second career. Some, as we will soon discover, have left behind previous jobs in diverse fields such as hotel catering, medical facilities, paralegal assistance, commercial airlines, and even 911 emergency services, in order to follow a new and exciting career in real estate.
Many of them were also mothers with young children, who wanted to achieve professional satisfaction while at the same time being able to tend to their growing brood.
As more and more women take on leadership positions in Cayman's real estate industry, we asked some of our top female front-runners to share their personal stories and to provide sound advice for others who aspire to be like them.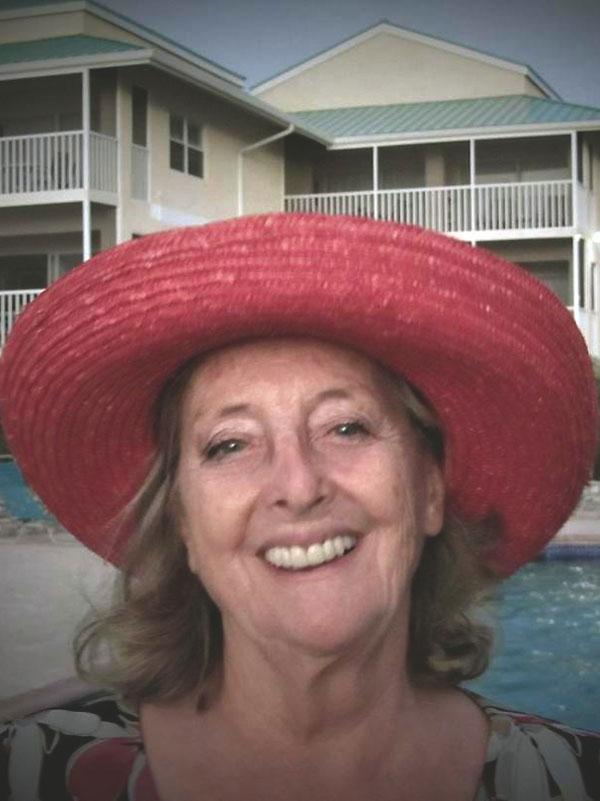 One of the pioneers who paved the way for women in real estate in the Caribbean, Doris Dettling has been in the business since 1974 – first in the Bahamas, and then seven years later, in the Cayman Islands where she worked in a real estate company owned by the country's first national hero, James Manoah Bodden, fondly referred to by Caymanians as "Mr. Jim."
Originally in the hotel and catering business, Doris relates that she was persuaded to change jobs by real estate agents who used to frequent their restaurants and were in need of someone who spoke several languages to deal with their European clients.
Doris began her real estate career in Freeport, where she came across a German national who wanted to purchase property in the Cayman Islands. After that successful transaction, she decided to stay on and has lived here since 1981.
Having witnessed the transformation of the Caymanian landscape since then, her favorite property remains to be Plantation Village on Seven Mile Beach for its unmatched location.
While she is no longer as active in the industry, Doris remains to be a CIREBA member and continues to transact business through her company, Cayman Realty Specialists. For women who dream of a career in real estate, her advice is simple and straightforward: "Do your homework. Be honest and open. Get to know your clients and understand their needs to make sure you'll find the property they really want."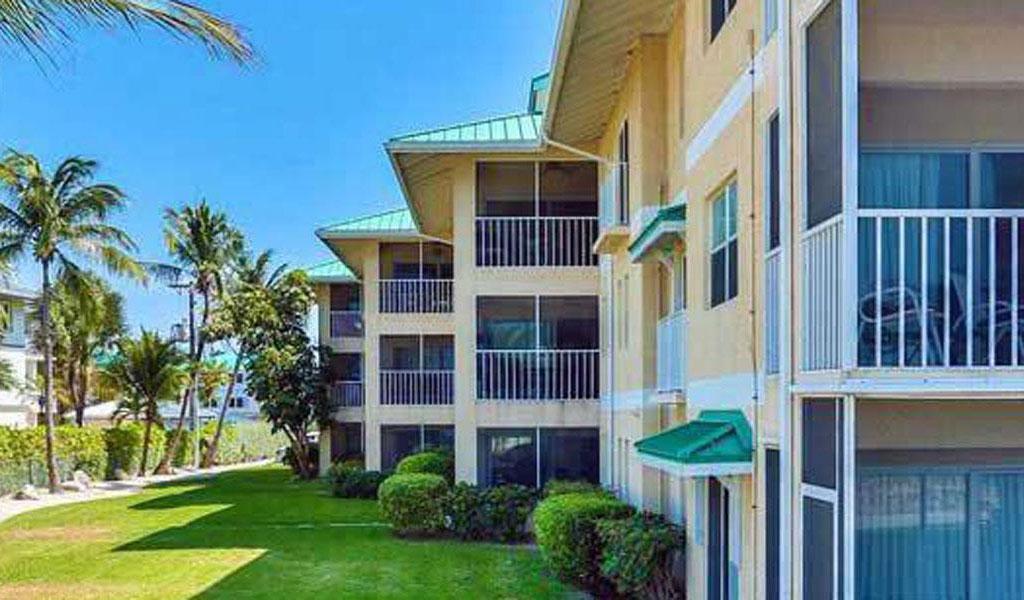 Plantation Village on Seven Mile Beach
Check out Doris' favorite Condo on Seven Mile Beach. Built in 1992 and has 70 residences, Plantation Village was the first Time Share in the Cayman Islands.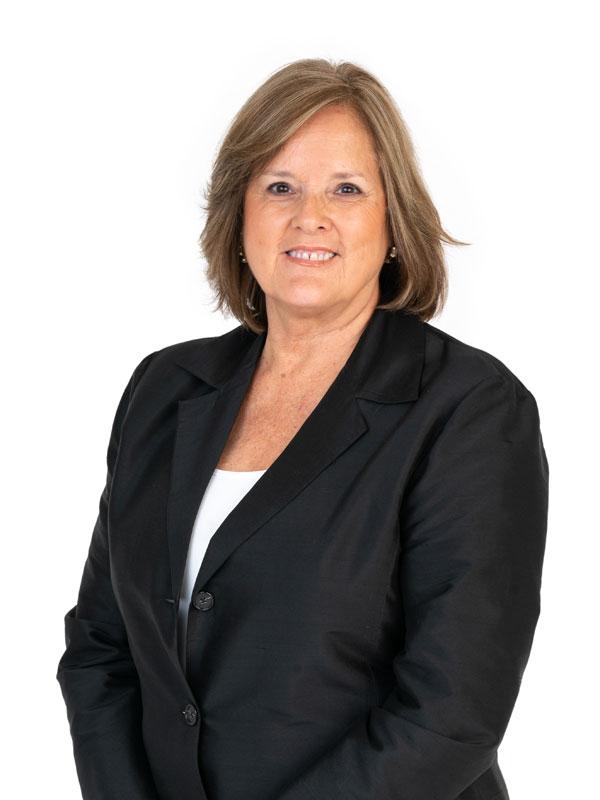 Jeanette is the first woman President of CIREBA and has been a real estate professional for 45 years. Together with her husband, Robert, Jeanette moved to Cayman in 1982 – just as the country was aggressively pursuing expansions in real estate, construction, and property development.
"I was working as a flight attendant at the time and commuting to Detroit to work every week," she recalls. "A year after our son was born, I decided that travelling  1,600 miles to start work was too far with a young baby.  At that point, I took a year off but then decided that real estate might be a perfect fit as Robert and I had built two homes and remodeled one, so real estate may well be in my blood."
Not only did Jeanette become an active player in the Cayman real estate industry, she also became one of its most respected leaders. After serving as a CIREBA board member for ten years, Jeanette made history by being elected as CIREBA's first female president in 2012. Jeanette served in this distinguished position for six terms altogether – having been re-elected in 2013, and then from 2016 to 2020, steering the organization throughout Cayman's record-breaking real estate boom period.
Having paved the way for women to become leaders of the Cayman real estate industry, Jeanette maintains a guiding principle that is based on solid work ethics and plain, hard work. "You must be self-motivated," she says.  "Real estate deals generally do not come knocking on your door. You must be willing to go out and look for them."
"Integrity and honesty are traits you must also possess," she adds. "Always treat other agents, as well as your customers, the way you would like to be treated and you will be successful."
Currently, her favorite property on the market is The Sovereign, particularly its ground floor unit.  "The condo sits on four acres of pristine, landscaped gardens along Seven Mile Beach — something that wouldn't be financially feasible in this day and age. The ground floor end unit has a fantastic ocean view and allows you to walk straight out to the beach!"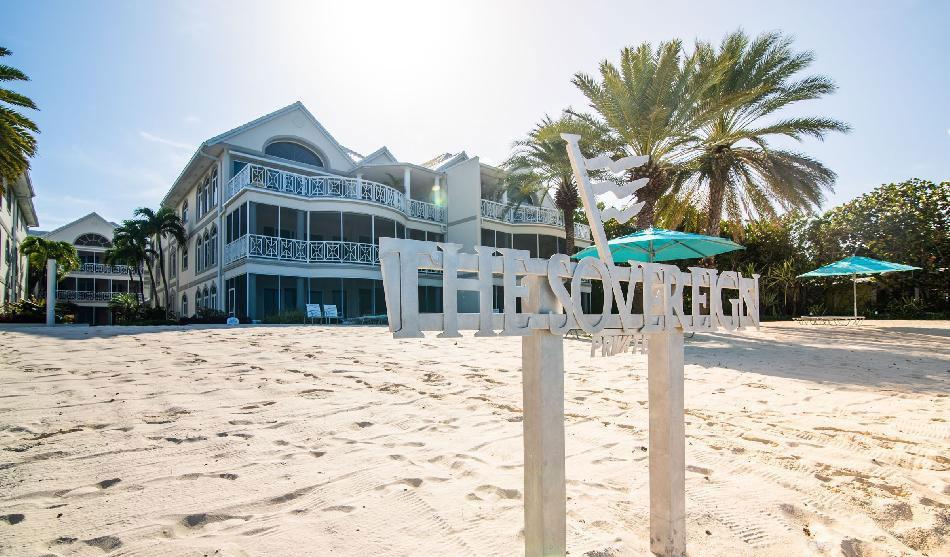 Check out Jeanette's favorite property for sale on Seven Mile Beach (SMB). The Sovereign was built in 1998 and has the largest ratio of land per villa of any property on SMB.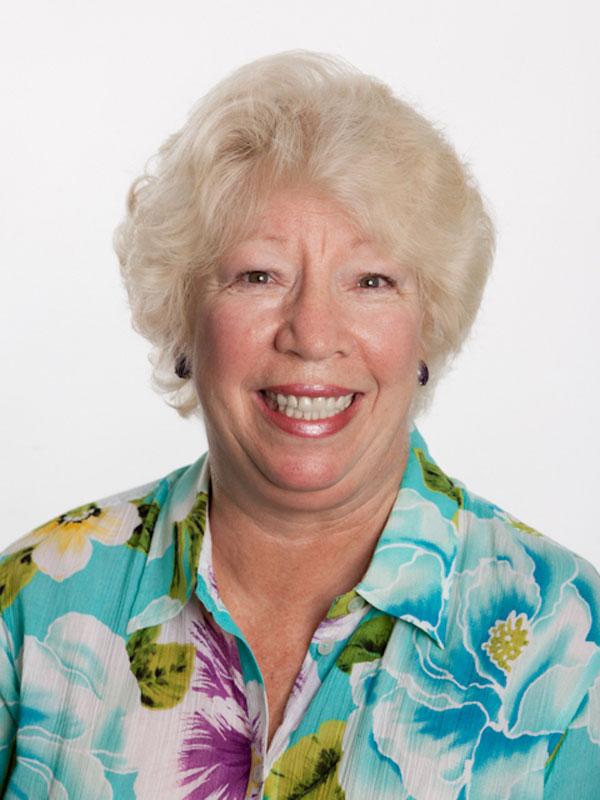 With over 30 years of experience in Real Estate sales and rentals, Carolyn Ritch is one of the pioneers of Property Management in the Cayman Islands.  She has successfully traversed the different aspects of the real estate business, which goes way beyond closing deals.
Like most women in Cayman real estate, entering the industry came about as a career change. While working as an x-ray technician and medical assistant, Carolyn was inspired by one of the patients who happened to be a realtor.  "She convinced me that I should try this career option so I did," she relates. "And I loved it! I still do."
Carolyn entered the Cayman real estate industry in 1990 and never looked back. She continues to provide strong leadership to her business, Ritch Realty, Ltd., while personally attending to her clients' every need. She also served as a member of the CIREBA Board of Directors from 2019-2020.
"Real estate is a great career choice for women," she affirms.  "You get to meet all kinds of wonderful people. And it makes you feel happy and inspired to be able to help people list and buy their properties."
Asked about her favorite property on the market, Carolyn singles out the Twenty 40 in Governor's Harbour along the Seven-Mile Beach corridor, a new canal-front townhouse which she describes as being in pristine condition ("never been lived in") and is tastefully furnished with artwork in a modern open plan theme.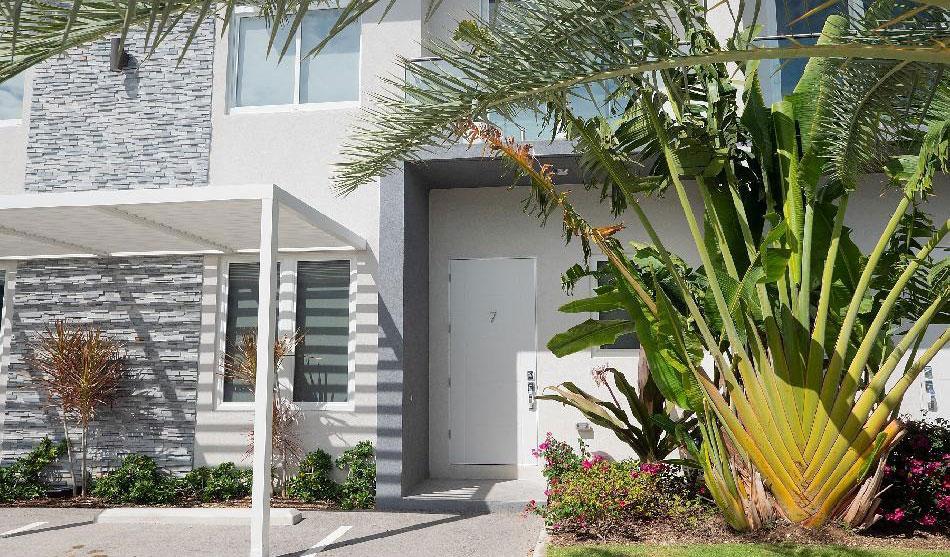 Check out Carolyn's favorite property for sale in West Bay, Grand Cayman. Brand new canal-front townhouse, it is a must-see!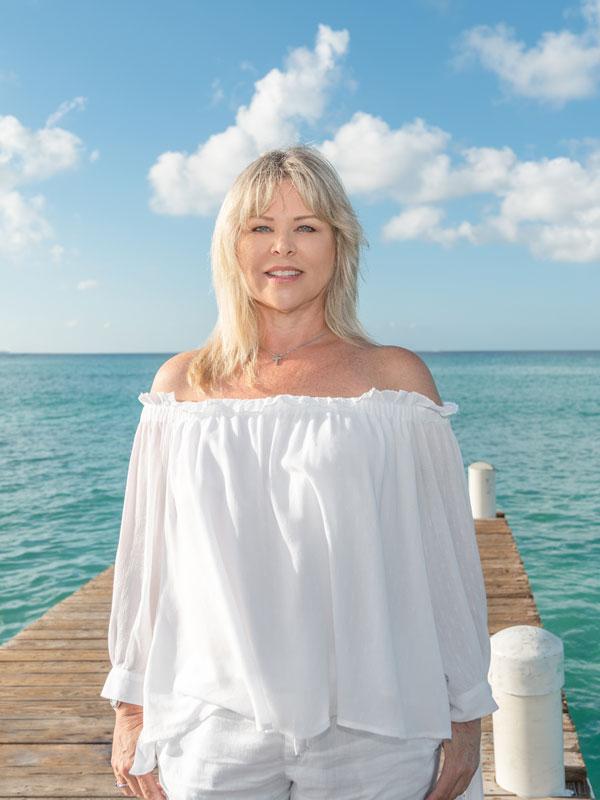 Although she began her fulltime career in real estate in 2005, Paula McCartney points out that she has been in or around the real estate industry all her life. "My parents were developers and real estate investors, so I had been immersed in the business for as long as I can remember."
Upon moving from Canada to the Cayman Islands in 1980, Paula's family became actively involved in local property development, including various beach front estates, luxury beachfront condominium projects, apartment complexes, and commercial properties. To enrich her knowledge, Paula worked as an executive legal assistant for 15 years, gaining valuable experience in corporate law, contract law, litigation and estate law, until she eventually set up her own real estate company, Diamond Properties.
Recognized as one of CIREBA's Top Producers for 2020, Paula says that real estate is "one of the hardest, yet most rewarding careers a hardworking, highly motivated, and focused woman can enjoy."
"Real estate is where the gender bias ends," she adds. "It's all about ability, experience and knowledge. I saw real estate as an opportunity to have some flexibility to share hours between the office and home and cater to our family all while essentially establishing my own income potential.  It's not an easy career – and many people have a mistaken view on all that's involved – but it can be incredibly rewarding both personally and financially."
Her favorite property at the moment is the Casa Mare Estate and Gardens on West Bay, which has been described as the "most unique waterfront estate on offer on the Seven Mile Beach corridor."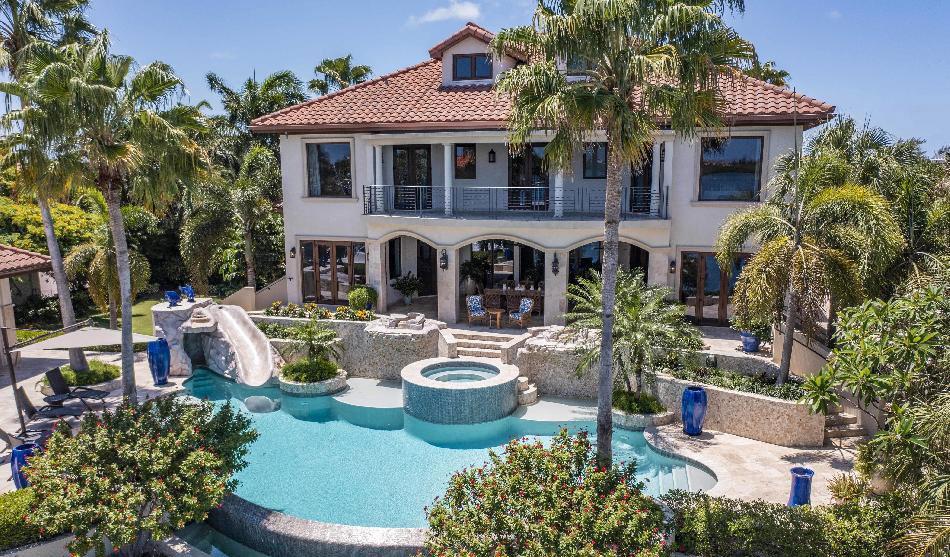 Check out Paula's favorite property for sale, a Luxury Waterfront Estate located in the Seven Mile Beach Corridor. The Estate was built in 2009 and underwent a multi-million redesign, renovation and expansion in 2015.
Tracey Kline ventured in the realm of real estate in 1998, after an initial decade-long career in 911 Emergency Services. As a result, she describes her years as a real estate professional as "a long and enjoyable career that has spanned the distance from the live oak-laden hills of North Central Florida to the aqua hued shores of the Cayman Islands over the course of the past 23 years."
Growing up in a family that built custom homes, Tracey felt it was natural to make the transition into real estate. "It has been a true pleasure to be in a career where I genuinely am able to do what I love and make positive impacts on buyers' and sellers' lives each and every day."
Her favorite Cayman property at the moment? Fraser Wellon's spectacular Seven Mile Beach oceanfront residential tower, The Watermark. "The level of service, amenities and contemporary design that they have established is set to exceed our already extraordinary local five-star servicing expectations, and will set a new high bar standard for Cayman luxury condo life in a realm unlike any other in the market today."
Tracey joined CIREBA in 2013 and is currently specializing in residential sales for Azure Realty Cayman. For someone who basically hit the ground running upon switching careers, her advice to newbie agents is to "chart a course that centers on finding a niche market that interests them and drives their passion, something they can focus their attention to becoming an expert in."
She also recommends finding a respected and admired established agent to act as a mentor. "Much can be learned from shadowing, observing and interviewing a successful colleague for their words of wisdom and sage advice based upon personal experience. This can help you avoid the potential pitfalls of a newly minted career as a real estate agent."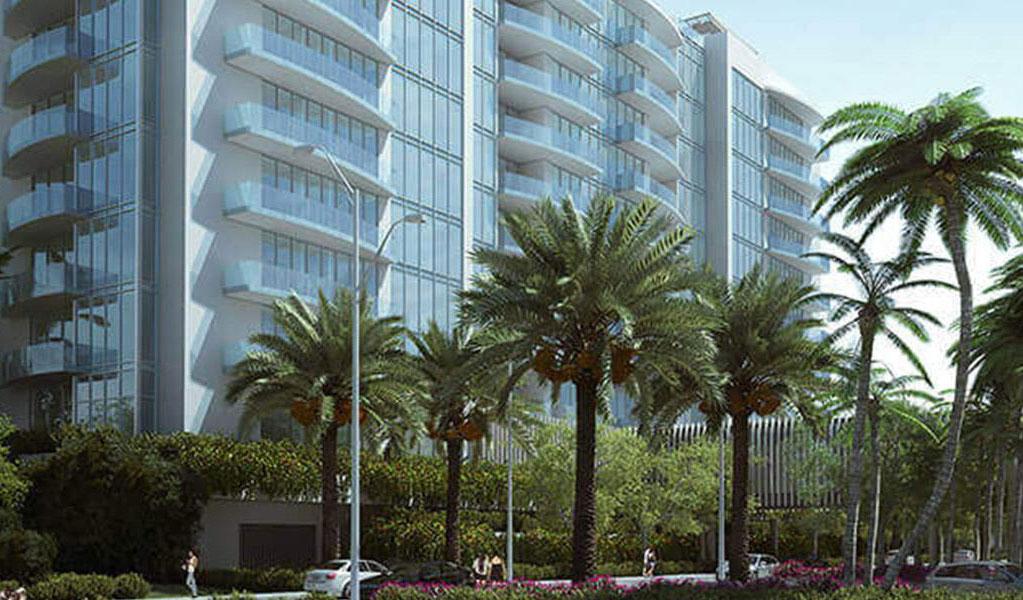 The Watermark, Seven Mile Beach
Check out Tracey's favorite Condo Complex on Seven Mile Beach. The Complex is one of the first 10-story complexes in the area and units are priced between $5M to$ 24M. Each unit has floor to ceiling windows and cutting-edge architecture.
Inquire for More Information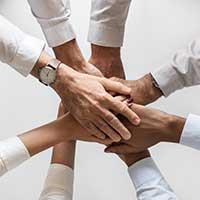 ERA Blogs are written in-house. It is a team effort and we all contribute our ideas and suggestions. ERA is a diverse Team of Real Estate Agents who each have specialties. We have Seven Mile Beach Real Estate Experts, Beachfront Real Estate Experts, Commercial Real Estate Experts and everything you could possibly need when looking for a Real Estate Team. The blog is summarized and submitted by ERA's Web Team.