Retirement for some people could mean riding off into the sunset; for others, it could mean swinging gently in a hammock and sipping tall drinks while watching one of the world's most beautiful sunsets from the comfort of their island home — day after day.
If your idea of retirement is spending your golden years soaking up the sun in a tropical paradise and enjoying the peace of mind that comes with knowing all your essential needs are within reach, then the welcoming allure of the Cayman Islands will be hard to resist.
Planning ahead
According to Mansion Global, the Cayman Islands has become one of the major destinations for ultra-high-net-worth retirees who dream of "spending their golden years in a picture-postcard setting."
ERA Cayman broker Jeanette Totten avers that five to 10 per cent of their clientele is comprised of foreigners wishing to retire in the Cayman Islands. And more often than not, these are the ones who like to plan ahead.
"Many of these prospective buyers begin looking for their new home ahead of their retirement," she points out.  "This gives them ample time to study their options and find the ideal Cayman residence where they would like to enjoy the island life for several months in a year as their second home, or to eventually move in and relocate."
While choosing where to live is one of the greatest freedoms of retirement, it also poses its own challenges as important choices have to be made to support an impending change of lifestyle.
Excellent perks and a thriving community
It's no big secret that one of the biggest draws for retiring in the Cayman Islands is the absence of direct taxation. Being a tax-neutral country, this  means there is no income tax , inheritance tax, corporate tax, capital gains or gift tax. Likewise, there are also no recurring property taxes and no restrictions on foreign ownership of real estate.
Moreover, the Cayman Islands has long been considered as one of the most secure and most livable countries in the Caribbean. Its robust economy — built mostly on its privileged status as one of the most important financial centers in the world — is matched only by its widely admired record for sound governance, low crime rate, extensive selection of luxury properties and excellent standard of living.
"Health care is also a primary concern for foreign buyers who are planning to retire in the Cayman Islands," adds Jeanette. "Right now, we have three fully-equipped hospitals that provide high-quality health care to both residents and visitors, aside from hundreds of private practitioners, pharmacies, laboratories, therapy  clinics and emergency services that are readily available to the community. And with the opening of Health City, we also became the first country in the Caribbean to offer world class facilities for medical tourism, attracting clients from all over the globe."
"With all these combined, you can sit back and enjoy the carefree atmosphere of your island home without having to worry about the availability of key medical services that will help you live your best life."
Where to find your dream home?
Moving to a new residence, especially to a new country, raises certain concerns for retirees who are faced with imminent lifestyle changes. While some would prefer to slow down and wallow in the tranquility of island life, others may want to maintain an active lifestyle. In Cayman, they can have both and everything in between.
"Cayman is a wonderful place to live in if you have a lot of time in your hands," says Jeanette. "There's so much natural beauty to explore and discover, aside from the endless variety of sports and leisure activities available on the island all year round. There are amazing bars and restaurants to try out, spas and wellness centers to indulge in, museums and parks to visit, and most of all, a lovely community of people to meet and get to know."
Two of the best neighborhoods to consider when retiring in the Cayman Islands are the areas of Seven Mile Beach and South Sound, which are conveniently located near the centers of business, shopping, and entertainment, as well as to recreational and medical facilities.
The award-winning Seven Mile Beach, with its fabled coral shoreline and breathtaking turquoise waters, is home to Cayman's most sough-after luxury resorts and beachfront condominiums. Considered the most prestigious address in the Cayman Islands, Seven Mile Beach is where you will find premiere property developments such as the Ritz Carlton Grand Cayman, the Grand Hyatt residences, the impressive WaterMark complex, as well as the much anticipated redevelopment of the iconic properties, Lacovia and Aqua Bay.
Seven Mile Beach is at the epicenter of the incessant demand for luxury residential property investment in the Cayman Islands. Based on official figures released by CIREBA (Cayman Islands Real Estate Brokers Association), the total sales on Seven Mile Beach in 2022 was pegged at over US$ 157-million dollars — and continues to be the most coveted beachfront neighborhood in Grand Cayman.
Meanwhile, South Sound is one of the most preferred neighborhoods in Grand Cayman where you can find a wide selection of elegant family homes and luxury condominium units, stylishly located either inland or beachfront. Just a short drive away from the city center of George Town, South Sound is a popular residential area that is centrally located to schools, parks, and community centers, as well as sports and recreational facilities.
If retiring in the Cayman Islands is on your mind, contact our highly professional and knowledgeable team of ERA Cayman real estate agents today! We'd love to show you around.
Inquire for More Information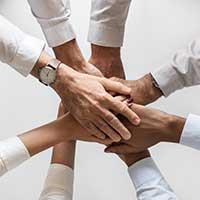 ERA Blogs are written in-house. It is a team effort and we all contribute our ideas and suggestions. ERA is a diverse Team of Real Estate Agents who each have specialties. We have Seven Mile Beach Real Estate Experts, Beachfront Real Estate Experts, Commercial Real Estate Experts and everything you could possibly need when looking for a Real Estate Team. The blog is summarized and submitted by ERA's Web Team.