The Cayman Islands have always been a favorite holiday destination for many top tier personalities in business, sports, politics, and entertainment, simply because it's one of the few places in the world where they can enjoy the most luxurious amenities of modern living set in the backdrop of an island paradise — and enjoy all these in utmost privacy.
Not surprisingly, the irresistible combination of exclusivity and incredible natural beauty have lured many celebrities into purchasing some amazing beachfront estates and making Cayman their second home.
However, Cayman is not only a holiday destination for celebrities to visit — it is also home to an impressive list of celebrities, particularly athletes and entertainment personalities, whose accomplishments have brought pride and inspiration to their fellow Caymanians.
Angel with a heart of gold
Undoubtedly the first name that comes to mind on the list of top Caymanian celebrities is supermodel, actress, and philanthropist Selita Ebanks, who was born in the capital city of George Town. She spent her formative years in Grand Cayman before moving to the US for her education. Scouted for the runway at 17, Selita went on to become one of the world's top fashion models and is best remembered for being one of Victoria's Secrets elite company of "Angels" from 2005-2010.
Named as one of People Magazines' "Most Beautiful People" in 2007, Selita is also known for her beautiful heart. She is an active humanitarian who supports and endorses several charities that involve a variety of causes, including abuse, AIDS & HIV, cancer, children, and education. At the height of her modeling career, she created Cayman's Stardom Youth Foundation in 2004, which provides career guidance for teenagers. More recently, in 2020, she was the guest speaker at a charity gala for the Breast Cancer Foundation, held the Ritz-Carlton in Grand Cayman.
For her active and high-profile role in the preservation and celebration of Caymanian culture, Selita received the Gold Star Award from the Cayman National Cultural Foundation in 2016.
May the "fores" be with you
Early this year, 19-year-old Aaron Jarvis made sporting history by becoming the first native of any Caribbean country to win the prestigious Latin American Amateur Championship (LAAC). With this one-stroke victory, Aaron became the first player from the Cayman Islands to claim an LAAC title, and as a result, also the first Caymanian to compete in the Masters and The Open tournaments.
Inspired by his brother, Andrew, who competed in the Caribbean Amateur Championship in Cayman in 2013, the younger Jarvis learned the sport and began playing at the golf course in North Sound — Grand Cayman's only 18-hole course. By 2018, Aaron had won the boys 15-and-under title at the Caribbean Junior Individual Championship, followed by the Cayman Islands junior title the following year.
In many interviews, the George Town native had expressed his pride in representing the Cayman Islands at these prestigious golf tournaments and his hopes of getting more Caymanians interested in the sport.
Cayman's Minister of Tourism and Transport, Kenneth Bryan, said that Aaron "is an inspiring example of how passion, hard work, and dedication can lead to overcoming challenges—such as the Cayman Islands only having one public golf course—and reaching great heights."
Breaking records with one breath
Born and raised in South Sound, world champion free diver Tanya Streeter was inducted into the Women Diver's Hall of Fame in 2000. Two years later, she set the overall "no limits" free diving record with a depth of 525 feet — a depth greater than the existing men's record and remains to be the women's world record for No Limits Apnea. She was the first woman in any sport to break a male-held world record and went on to break nine more world records after this amazing feat.
In a 2020 interview, Tanya spoke fondly about her growing up years in Cayman and how they shaped her interest in diving.  "I think of myself as Caymanian, because of my roots," she said. "The sea was right there and that's where I felt comfortable, and that's where I enjoyed being either with my friends or by myself. And then as I grew up, paddling around and catching fish in the shallows turned into being in the deeper water… and then I did start hanging out with a couple of spearfishermen and they introduced me to freediving when I was 24."
The daughter of a dive shop owner on Galleon Beach, Tanya took her first diving class in 1997 — and broke her first world record one year later.
A dedicated environmental advocate, Tanya was featured in an Animal Planet documentary, Freediver, in 2006 and presented Dive Galapagos in 2007. She also hosted a BBC documentary, Shark Therapy, in which she attempted to overcome her fear of sharks by diving with the biggest shark in the world.
Named by Sports Illustrated Magazine as the "World's Most Perfect Athlete" in 2003, Tanya is honorary president of the Cayman Freediving Association.
Health, safety, happiness — and a lust for life
Widely regarded as the godfather of punk, Iggy Pop had once described his beach house in the Cayman Islands as the most extravagant thing he has ever bought. For years, he had spoken fondly about the marine adventures he's had while visiting his island getaway, but when the pandemic began locking down the world, Iggy — real name James Osterberg — decided to extend his stay in the islands for reasons of "health, safety, and happiness." Soon, he eventually applied for permanent residency.
As a new Cayman resident, the American music icon lost no time immersing himself in sharing his talent and presence with the Cayman community. In February 2021, he headlined a sold-out performance, Songs and Stories, for the benefit of Inclusion Cayman, an independent local organization supporting, promoting, and defending the rights and interests of people with disabilities. He has also been reported to have joined the cast of Blue Iguana, the first of three films in a multi-million-dollar production deal to be filmed in the Cayman Islands.
Meanwhile, fans and neighbors alike are likely to see him driving around Grand Cayman in one of the sleek, mean machines from what GQ Magazine has once described as his "unbelievable car collection."
Stargazing at Seven Mile Beach
Aside from the numerous celebrities and business titans who own vacation homes in Cayman, the islands are also a magnet for high-profile personalities craving for low-profile holiday adventure.
In recent years, Cayman has hosted global hitmakers Taylor Swift, John Legend, Alicia Keys, Sheryl Crow, and the Dixie Chicks; A-list actors Arnold Schwarzenegger, John Travolta, Al Pacino, Tom Cruise, Dwayne "The Rock" Johnson, and Orlando Bloom; sports legends Tiger Woods, Anna Kournikova, Mike Tyson, Alex Rodriguez, and Caroline Wozniacki; former US presidents Jimmy Carter and George W. Bush, and business moguls Richard Branson and Paul Allen, to name a few.
More often than not, the designated VIP destinations would be the extravagant and very exclusive luxury resorts and residences along Seven Mile Beach, where they can relax, play, and dine without having their privacy invaded by the relentless paparazzi or swarms of curious onlookers.
Inquire for More Information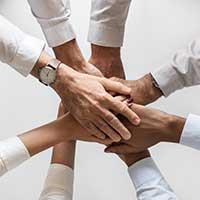 ERA Blogs are written in-house. It is a team effort and we all contribute our ideas and suggestions. ERA is a diverse Team of Real Estate Agents who each have specialties. We have Seven Mile Beach Real Estate Experts, Beachfront Real Estate Experts, Commercial Real Estate Experts and everything you could possibly need when looking for a Real Estate Team. The blog is summarized and submitted by ERA's Web Team.