With the cost of living in Cayman already higher than most countries in the world, the continued uptrend in interest rates not only threaten to extinguish the average family's dreams of owning a new home, but also puts them at risk of losing the one they already have.
Just this week, the US Federal Reserve passed its second consecutive 0.75% interest rate increase, bringing up the benchmark rate to between 2.25% and 2.5%. How does this affect loan transactions in the Cayman Islands?
With interest rates offered by commercial banks in Cayman already priced higher than the federal rate, borrowers can expect this most recent surge to drive up payments on mortgages and other major loans, as lending institutions adjust their rates according to US standards.
Fortunately, just a few days ahead of this latest increase, the Cayman Islands Development Bank (CIDB) has made available funds amounting to CI$ 15-million dollars at interest rates pegged 3.75% for two years, which is significantly below the current prime rate.
Within this new lending program, the CIDB will provide each qualifying borrower as much as CI$600,000 in loans for up to 30 year-terms, for the purpose of buying or building a house, or refinancing an existing mortgage.
Breaking barriers to local home ownership
According to Deputy Premier and Minister for Finance & Economic Development Hon. Chris Saunders, the initiative seeks to protect Caymanians from an environment of rising interest rates and increasing property costs that create additional barriers to local home ownership.
"We are seeking ways to make borrowing more affordable for Caymanians," he said in a published statement. "The two-year fixed rate is significantly better than current offerings at the local commercial banks… While we do not have the funds that the commercial banks have, we must do what we can with what we have. The situation for first time Caymanian buyers was becoming increasingly difficult, and we had to find ways to encourage and facilitate Caymanian home ownership."
In the same statement, CIDB Board Chairman Mark Scotland explained that the current focus of the lending program is to provide fixed rates on a two-year term, in order to assist Caymanian families that are struggling with inflation and the possible threat of foreclosure. "This fixed rate product provides a level of certainty and security in these inflationary times with rising interest rates affecting mortgage payments," he pointed out. "Customers can sleep easy knowing they won't have to worry about rising interest rates over the next two years as their payments would be fixed."
Mr. Scotland added that a tiered interest rate system has been implemented to "address risk and avoid a potential increase to its provisioning for bad debt."
"Financing is offered up to 30 years to assist with lowering monthly payments," he explained. "Unlike a commercial bank, the CIDB has the flexibility to extend these rates after the two-year fixed term as the bank's debt to its bondholders will be extinguished in three years."
A welcome initiative for first-time home buyers
ERA Cayman Islands broker Robert Totten welcomes this latest initiative by the CIDB because of its direct benefits to aspiring home owners. "With interest rates on the rise in North America, any institute offering the best terms will attract the borrowers," he avers. "While almost all the other commercial banks on the island have their decision-makers located in an offshore head office, CIDB is local.  Not only does CIDB know the Caymanian market, prospective borrowers can also forge a more personal relationship with the lender."
"In the end, it's all about the consumers. The lower the rates offered, the better for the consumers."
Robert also says that while the initiative appears to be targeted towards middle-income earners, it is appealing to all levels of income.
As a real estate professional in the Cayman Islands for over four decades, what practical advice would he give to  first-time home buyers on how to spend their borrowed money wisely and get the most out of their investment?
"Location is the key to appreciation in properties. The better the location — and in this case, the closer to George Town area — the better," says Robert.
"Concentrate your home search on the closest you can afford to George Town.  Prices rise there first and properties are easy to sell later on, especially to people that work in the area."
Buyers should also consider their day-to-day routine, especially when family members are working or in school. While living on the outer reaches of the island can sound idyllic for people on a holiday, it might not be suitable for the realities of everyday life.
"Things like traffic in the morning can become a key factor when purchasing a home or property to rent long-term," says Robert. "If you need to drive on a daily basis, try not to purchase too far out of town where the incoming morning traffic gets backed up for miles. It's always best to find a home that matches your current lifestyle needs."
Inquire for More Information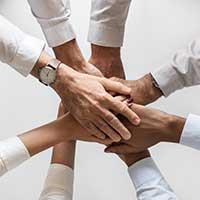 ERA Blogs are written in-house. It is a team effort and we all contribute our ideas and suggestions. ERA is a diverse Team of Real Estate Agents who each have specialties. We have Seven Mile Beach Real Estate Experts, Beachfront Real Estate Experts, Commercial Real Estate Experts and everything you could possibly need when looking for a Real Estate Team. The blog is summarized and submitted by ERA's Web Team.