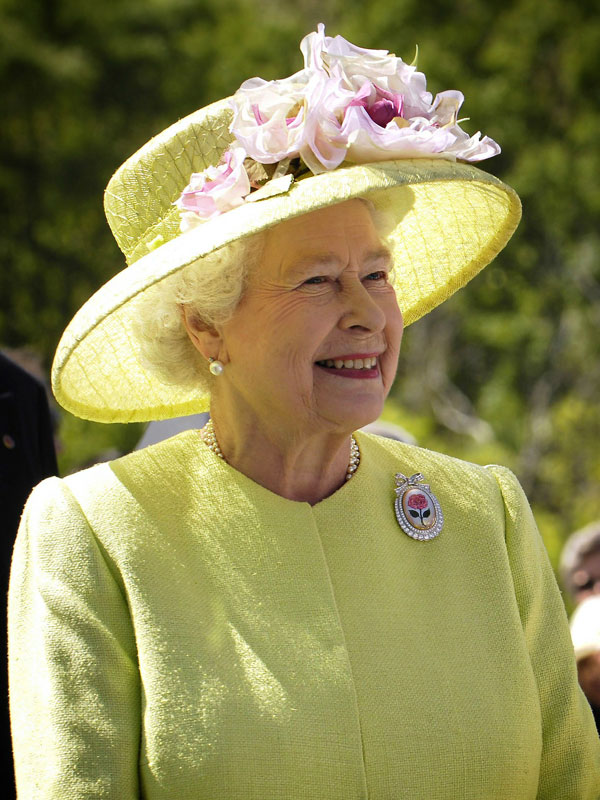 Cayman residents and visiting travelers alike are gearing up for what promises to be a spectacular holiday in celebration of the Queen's Platinum Jubilee on June 3 — joining the United Kingdom, the Commonwealth countries, and other Overseas Territories in commemorating this historic occasion.
To create a four-day weekend, the Queen's Birthday — which is a movable public holiday — had also been brought forward by a week this year and will be observed on Monday, June 6.
Queen Elizabeth II will be the first-ever British monarch to mark a Platinum Jubilee. Born Elizabeth Alexandra Mary of the House of Windsor, she succeeded to the throne at the age of 25 after the death of her father, King George VI, in 1952.
In 2015, she became Britain's longest-reigning monarch when she surpassed the reign of her great-great-grandmother Victoria.
Today, the Queen is Sovereign of 14 Commonwealth realms in addition to the United Kingdom. She is also Head of the Commonwealth itself, a voluntary association of 54 independent countries.
A most inspiring life of service
The Cayman Islands is a self-governing British Overseas Territory, with constitutional and historical links to the United Kingdom dating back to 1670.
Queen Elizabeth II has made two official visits to the Cayman Islands in 1983 and 1994.
Speaking at a special meeting of parliament for the Queen's Jubilee last February, Premier Wayne Panton expressed his appreciation for her "most inspiring life of service."
"I wish to pause to consider for a moment her incredible impact on the world," he stated.
"In 1952, Europe was rebuilding, the world was still mending from the wounds of World War II, and yet a young Princess Elizabeth bravely stepped into her role as Queen of the United Kingdom, the Realms, and the Commonwealth. Yes, she was being groomed and prepared for the responsibilities of sovereignty, but she solemnly accepted and carried out her duties with rare humility, faithfulness, and dignity."
Emphasizing her role in the shaping of modern world history, he pointed out: "In a world dominated by male Heads of State, Her Majesty has exemplified servant leadership, guiding her Kingdom through economic challenges, periods of geopolitical tension, climate change, and even this pandemic, with an unwavering dedication to her subjects."
In closing, Panton enjoined all Caymanians to join the worldwide festivities of this historic occasion "in the spirit of unity and in celebration of a remarkable period of partnership, peace, and prosperity which have been the hallmarks of her reign."
Four-day weekend holiday
To signify the beginning of the long weekend holiday, beacons will be lit in each of the capital cities of the Commonwealth countries, as well as throughout the UK and British overseas territories.
In Cayman, the official lighting of beacons will happen on June 2 at Christopher Columbus Gardens on Cayman Brac and at  Pedro St. James on Grand Cayman. This will be followed by a garden party at the Government House grounds and a fireworks display that evening.
Other events the public can enjoy throughout the four-day weekend include:
June 3 – Air show in Grand Cayman on with static display at the Owen Roberts International Airport and exciting fly-by and live displays along Seven Mile Beach.
Cayman-wide "Plant a Tree for the Jubilee" event where volunteers will   plant 70 native, endemic, or fruit trees in each electoral district, and 70   mahogany trees across all three islands.
June 4 – Another air show, this time at Cayman Brac's Charles Kirkconnell International Airport, and a Birthday Parade at the District Administration Lawn and Kirkconnell Street. The Cayman Brac recipients of the 2022 New Year's Certificate and Badge of Honor will also receive their awards on this day, with jubilee celebrations and fireworks to follow at Spot Bay Cove.
At Grand Cayman, a special concert is scheduled on Seafarers Way.
June 5 – Thanksgiving services will be held at Elmslie Memorial Church on Grand Cayman, at the Aston Rutty Center on Cayman Brac, and at the Baptist Church on Little Cayman.
A Children's Tea Party will also be hosted at the Queen Elizabeth II Botanic Park, which was opened by Her Majesty during her visit in 1994.
June 6 – The Queen's Birthday Parade takes place on Grand Cayman in front of Government House on West Bay Road. This will be followed by the Queen's Birthday Garden Party, hosted by the Governor, on the grounds of Government House. A fireworks display will light up the evening sky as the grand finale to the long weekend celebrations.
Also ongoing until the end of June is a Platinum Jubilee commemorative exhibit at the foyer of the House of Parliament, featuring historical photographs of Her Majesty during her two official visits to the Cayman Islands, as well as royal memorabilia and Postal Service royal stamp issues.
From our team to your home — have a fun and meaningful Platinum Jubilee celebration! Let's all make wonderful memories from this once-in-a-lifetime event.
Inquire for More Information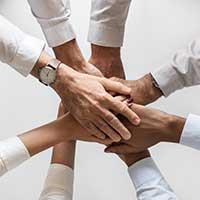 ERA Blogs are written in-house. It is a team effort and we all contribute our ideas and suggestions. ERA is a diverse Team of Real Estate Agents who each have specialties. We have Seven Mile Beach Real Estate Experts, Beachfront Real Estate Experts, Commercial Real Estate Experts and everything you could possibly need when looking for a Real Estate Team. The blog is summarized and submitted by ERA's Web Team.