Cayman's real estate industry welcomes 2022 with a bang, thanks to its sterling performance the previous year, highlighted by the record-breaking sale of a majestic beachfront villa that made it to Mansion Global's 10 Housing Record Setters of 2021.
Now on Phase 5 of its border reopening plan, the country has reopened its skies to global air service, welcoming back compliant travelers flying in from major hubs in the US, UK and Canada, many of whom have been eagerly awaiting the chance to enjoy Cayman's incomparable natural beauty and cosmopolitan lifestyle once again.
Meanwhile, visitors who are seriously considering long-term residency prospects or are looking for valuable investment opportunities in the Cayman Islands will also find there is so much more to explore in 2022 — what with all the red-hot real estate properties that are set to open their doors in the next few months.
Major property investors have remained confident and optimistic in Cayman's real estate industry, so much so that the Dart Group, in particular, had announced it has allocated over $500 million in a pipeline of real estate projects, with the $50 million the company had invested in the newly reopened — and lavishly refurbished — Ritz-Carlton Grand Cayman Resort as just the tip of the iceberg. The company has also earmarked $12 million in upgrading the old Comfort Suites Hotel (now under the Hampton by Hilton brand) and has partnered with the InterContinental Hotels & Resorts Group in building the Caribbean's very first Hotel Indigo, set to open on Seven Mile Beach in 2024.
These and many other bold property development projects currently underway reflect  buoyant optimism in, not only in the resurgence of tourism in the Cayman Islands, but more importantly, in maintaining its coveted status as one of the world's most desirable countries to live, work, play — and thrive.
Our Top Picks for 2022
With so many spectacular properties to choose from, here are some of our top picks from Grand Cayman's fastest-moving and most in-demand new properties that are selling at a feverish rate.
For your utmost convenience, all of these choice properties are listed in CIREBA's Multiple Listing System, so you only need to deal with a single preferred realtor throughout the entire transaction process.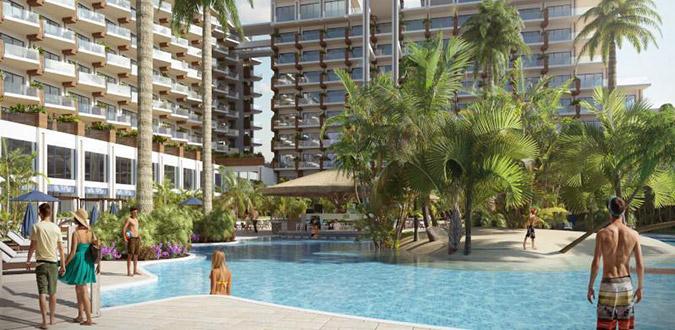 The Grand Hyatt Grand Cayman Hotel and Residences' much anticipated opening marks the Hyatt's return to the island after a 18-year hiatus, following the devastation of Hurricane Ivan in 2004. Located on the breathtaking Seven Mile Beach, the Grand Hyatt features 167 ultra-luxury Residences — each offering  the utmost  in luxury beachfront living, as well as exclusive access to exclusive five-star services and resort amenities.
For a sneak peak on the new Grand Hyatt Cayman Hotel and Residences, feast your eyes on this spacious 1BR Suite with stunning views of both the beach and the landscaped grounds and pools. A great investment property for the owner's use or for rental income, the Grand Hyatt Cayman is also one of the fastest-selling properties in the Caribbean, with sales exceeding more than $64 million prior to construction and over 75% sold as of August 2021.
An iconic landmark reimagined for contemporary luxury living, the new Lacovia Redevelopment boasts of 14 exclusive floor plans that showcase integrated living spaces for 3 to 8 bedroom apartments — all outfitted with luxury appliances and bespoke finishes, and designed with 10-ft floor to ceiling windows and sliding glass doors that capture the spectacular views of Caribbean sand, sea, and sky.
Expected for completion in 2024, the Lacovia has been enjoying unparalleled  brisk sales, with only 30% of units available as of this writing. An incredibly rare find  in the limited inventory is this gorgeous Ground Floor Beach View — a spacious four-bedroom residence that is designed for sleek indoor/ outdoor living.
Lacovia owners can also enjoy additional income from their property through a short-term rental program which promises a curated vacation experience for visitors, with access to both on-site facilities and bespoke activities that can be accessed through an online digital platform.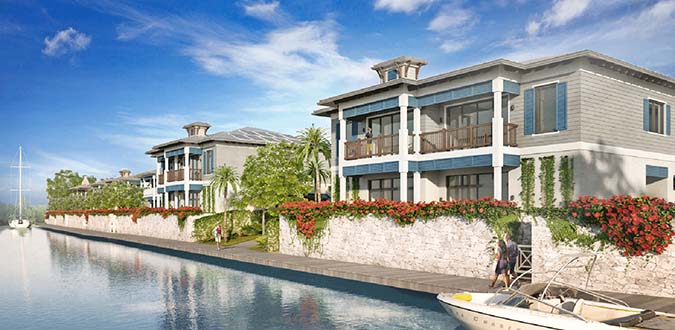 Touted as the only New Urbanist community in Cayman, OLEA offers the first residential real estate for sale at Camana Bay, an upscale waterfront development just a stone's throw away from the scenic splendor of Seven Mile Beach. A proud recipient of the 2019-2020 International Property Award for Best Sustainable Residential Development in the Americas, OLEA welcomed its first homeowners in June 2021 upon completion of its first phase of construction.
OLEA's amenities include a community herb garden, fully equipped gym, outdoor yoga pavilion, and a resort-style swimming pool featuring the first lazy river in the islands. It is also a convenient 10-minute drive from the Owen Roberts International Airport and walking distance from the Cayman International School.
For a taste of classic Caribbean architectural heritage rendered in contemporary lines, check out this listed 3-bedroom, solar-paneled and energy efficient waterfront duplex that is scheduled for completion on the last quarter of 2022.
Serrana
Serrana is an exclusive community of 18 bespoke residences, offering private and luxurious spaces that are accentuated by spectacular views, plus a fabulous variety of  lifestyle and entertainment options. If you have ever dreamt of coming home to a piece of paradise sitting by the edge of the Caribbean Sea, Serrana is the place to be. Its enviable location along the reef-protected shores of North West Point promises  breathtaking vistas of Seven Mile Beach, awash with the colors of Cayman's majestic sunrises and majestic sunsets, for you to bask in to your heart's content.
Designed for low-density development, Serrana beckons you to relaxed, island living with its spacious and flexible floor plans, seamless indoor/ outdoor flow, and tasteful interiors. Take a peek at this exceptional 3-BR waterfront property bathed in natural light and highlighted by an unbeatable island panorama,, courtesy of its expansive private patio.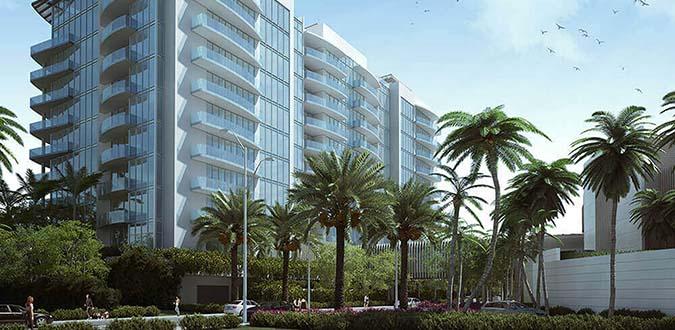 Going very quickly — in fact, already 85% sold — The Watermark Grand Cayman, is a stunning and exclusive enclave of only 54 beachfront residences created by one of the Caribbean's most renowned developers, Fraser Wellon, and his award-winning team.
A tasteful fusion of subtle elegance and opulence, The Watermark residences are designed to complement any lifestyle with cutting-edge architecture and customized interior design, as you can see in this 4-BR beachfront property marked by not just one, but two gorgeous terraces! Amenities include exquisite pools and private beachfront cabanas, a full service spa and wellness facility, a screening room and library lounge, as well as spaces for entertaining such as an oceanfront owner's conservatory with wine storage, a full bar and chef's kitchen, and a private dining room.
Inquire for More Information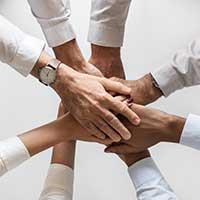 ERA Blogs are written in-house. It is a team effort and we all contribute our ideas and suggestions. ERA is a diverse Team of Real Estate Agents who each have specialties. We have Seven Mile Beach Real Estate Experts, Beachfront Real Estate Experts, Commercial Real Estate Experts and everything you could possibly need when looking for a Real Estate Team. The blog is summarized and submitted by ERA's Web Team.