Ever since US President Joe Biden presented his proposed economic agenda to Congress last April, financial advisers have been flooded with frenzied phone calls and emails from wealthy clients demanding to know how they can protect their investment portfolios from a foreboding upsurge in capital gains taxes, among other economic measures.
The new tax plan seeks to implement a rate of 39.6% on income from long-term capital gains and qualified dividends that exceed US$1 million – nearly double the current rate of 20%.
Once enacted, the tax hike will catapult the U.S. to the top of the highest capital gains tax rates among developed countries, as well as one of the highest in dividend tax rates.
How the new tax proposal affects real estate investors
Capital gains tax rates, which are imposed on profits from the sale of assets such as stocks or properties, are a genuine concern to real estate investors and high net-worth individuals anywhere in the world. Financial advisers estimate that the proposed tax hike in US capital gains, combined with state and federal taxes, could see the country's most affluent citizens shelling out as much as 49% in total charges.
While the highest rate is supposed to apply only to the top 0.3% of the US population, experts believe that the tax hike could also impact smaller investors in the long run.
According to Realized, a technology-based platform for investment property wealth management, there are four main components of the proposed tax plan that may affect investors: the potential elimination or modification of the 1031 exchange (where84% of transactions are made by smaller investors, according to survey); capping the amount of capital gains tax investors can defer to $500,000; an increase in capital gains tax; and the elimination of the "step-up in basis" which readjusts the value of an appreciated asset and allows investors to pass property to their heirs at fair market value.
Why invest in Cayman property?
Financial advisers and wealth managers agree that while the new tax proposal is still being deliberated, prudent investors should get a head start and begin preparing for what seems to be inevitable.
Real estate investors who belong to the higher economic brackets are likely to be feel the greatest impact of the US tax hike if they continue investing at home. Which is why many of them are now seriously looking for more viable options overseas –in countries where they can continue to enjoy an excellent quality of life while maximizing their investments.
And what has been one of the most desirable go-to places for investing in real estate?
The Cayman Islands, of course.
Hailed for being a "pro-growth jurisdiction" and a "magnet for the ultra-wealthy," Cayman is named among the 9 Expat-Friendly Countries with No Capital Gains Taxes.
With several attractive programs for those seeking residency by investment, Cayman offers foreign investors with the unmatched trifecta of first-rate standard of living, a bustling economy built around offshore finance and tourism, and a stable governance that effectively keeps the islands safe and secure.
"Cayman is such a safe place to invest and live with the highest standard of living in the Caribbean," affirms ERA Cayman broker Jeanette Totten, who has witnessed the country's real estate industry flourish over the last 40 years and served as president of the Cayman Islands Real Estate Brokers Association (CIREBA) for a total of six terms.
Now that the government has announced its five-phase plan for reopening Cayman's  borders, Jeanette believes it's the perfect time for leadership to also help the country's real estate industry attract a greater number of affluent US property investors looking for more rewarding opportunities abroad.
"There is so much that can be done to benefit from the impending US tax hike," she says. "One is to fully open up the borders, which is already in process. Another is to reduce the residency requirements so that more investors can qualify."
"It would also be a good to allocate a sizeable budget for a world-class advertising blitz that will highlight the benefits of relocating or investing in Cayman," she adds. "With the looming possibility of US capital gains tax becoming one of the highest in the world, I can see more wealthy Americans looking for alternative places to live and invest in. If we can fully open up our borders and provide more incentives, then Cayman real estate will continue to be very attractive and highly competitive for this particular market."
Inquire for More Information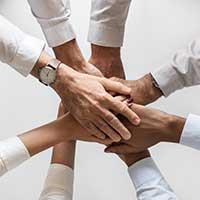 ERA Blogs are written in-house. It is a team effort and we all contribute our ideas and suggestions. ERA is a diverse Team of Real Estate Agents who each have specialties. We have Seven Mile Beach Real Estate Experts, Beachfront Real Estate Experts, Commercial Real Estate Experts and everything you could possibly need when looking for a Real Estate Team. The blog is summarized and submitted by ERA's Web Team.