Caymanians proudly exercised their rights and made their voices heard when they trooped to the polls last April 14 to vote for the 19 members of their newly established Parliament — previously known as the Legislative Assembly until it was  changed by recent amendments to the constitution.
Newly elected premiere Wayne Panton has also announced his Cabinet members under the PACT-led government, with some modifications to the organizational structure.
Aside from the responsibilities directly attached to his office, Premier Panton is concurrently head of the new Ministry of Sustainability and Climate Resiliency– an expanded version of the former environment ministry.
Other cabinet appointments include: Christopher Saunders, Deputy Premier and Minister for Finance, Economic Development and Labor; Juliana O'Connor-Connolly, Minister of Education, District Administration, Lands and Survey; Bernie Bush, Minister for Home Affairs, Youth, Sports, Culture and Heritage; Kenneth Bryan, Minister for Tourism and Transport; Johany "Jay" Ebanks, Minister for Planning, Agriculture, Housing, and Infrastructure; Sabrina Turner, Minister for Health, and André Ebanks, Minister for Financial Services and Commerce and Minister for Investment, Innovation and Social Development.
Named as Parliamentary Secretaries are Katherine Ebanks-Wilksfor Minister André Ebanks (Financial Services) and Minister Juliana O'Connor-Connolly (Education); Isaac Rankine for Minister JohanyEbanks and Minister Bernie Bush (Home Affairs), and Heather Bodden for Minister Kenneth Bryan and Minister André Ebanks (Social Development).
A more people-focused, sustainable future
According to Premiere Panton, the new allocations in ministerial responsibilities were aligned with the key priorities under his administration, which he promised to be more people-focused, transparent, and driven towards a more sustainable future.
Sustainable development was among the key issues that weighed heavily on the elections, prodded by mounting concerns over what has been described as a "surge in development before, during and after the coronavirus crisis in Cayman."
Discussions centered on developmental planning  and its impacts on the islands' natural heritage have escalated during the months leading to the polls, fueled by a growing public clamor for a more sustainable pathway to economic growth – one that assumes accountability for the ecological welfare of future generations.
As new social development minister Andre Banks remarked in a pre-election interview: "A vital foundation of our future wellbeing in the Cayman Islands is the implementation of a sustainability agenda that balances the development necessary for our economic and social progress with needs of our environment and culture."
"Sensible growth" and the real estate industry
For those in the real estate and housing industries, all eyes would be on how the new administration will manage and address the critical issues around maintaining a robust economy while preserving a healthy ecosystem.
A former environment minister, Premier Panton has consistently pushed for "sensible growth" that considers quality of life, climate change resilience, and protection of natural resources as key ingredients in developmental planning.
While it is too early to predict how the new developmental goals would impact the real estate and housing industries, it would be safe to surmise that many of the new policies would echo the proposals advocated by then-candidates Panton and Heather Bodden in their "Community Creates Country" manifesto.
The manifesto includes proposals that directly affect housing and real estate, such as the following:
Improve efficiency of construction which will result in lower costs in building houses or renting properties;
Limit land ownership by mandating that owners must build on their land within a set timeframe or the land is returned to the market;
Establish a Sovereign Wealth Fund, a Government-owned investment fund that invests in real and financial assets
such as stocks, bonds, real estate, precious metals, or in alternative investments such as private equity fund or hedge funds and consider taking equity stakes in projects that are seeking Government concessions
Slow down the over development of the island. Properly evaluate the overall development and use data and public input to modernize our Development Plan so that it reflects the wishes of the people
Revamp and restart the Government Guaranteed Home Assisted Mortgage Program, which previously guaranteed up to 35% of the mortgage for Caymanians buying their first home up to a value of $200,000
Empower the National Housing Development Trust to increase the number of affordable homes throughout the island, and encourage private developers to work with Government to offer better options for Caymanians
Revise the Government stamp duty waiver for first-time Caymanian land and/or homeowners to remove the current restrictions on qualifying property price.
 How these proposals will eventually guide and affect the current upswing in Cayman's real estate, housing, and property development will be an interesting process that will be keenly observed by both local and foreign observers – particularly those seeking to make the islands their new home through the various residency by investment programs offered by the government. 
Meanwhile, ERA Cayman Islands broker and two-time CIREBA president Jeanette Totten echoes the collective sentiment that cooperation is the key in finding sustainable solutions to development issues, moving forward.
As a seasoned leader and key player in the local real estate industry, she expressed her hopes for a unified stand in pursuing a pro-active and consultative development track that truly benefits all stakeholders.
"I would like to congratulate the 19 new Members of Parliament who were elected in the last general elections," she said. "It is now time for all the members to put aside any previous differences and come together in the best interest of the population. There are many difficult decisions that must be decided and it is important that everyone, including the people, would have a voice in determining the outcome of those decisions."
Inquire for More Information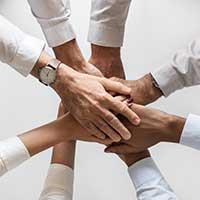 ERA Blogs are written in-house. It is a team effort and we all contribute our ideas and suggestions. ERA is a diverse Team of Real Estate Agents who each have specialties. We have Seven Mile Beach Real Estate Experts, Beachfront Real Estate Experts, Commercial Real Estate Experts and everything you could possibly need when looking for a Real Estate Team. The blog is summarized and submitted by ERA's Web Team.