The good news is: real estate continues to stand out as one of the most stable investments for your money today.
As impacts of the global pandemic continue to challenge economies all over the world, many prudent investors tend to shy away from high-risk ventures that can easily collapse in difficult times.
In a recent investment advisory, Forbes named eight of the best safe investments in 2021 and not surprisingly, real estate figures prominently on the list.
Experts believe that depending on local market conditions, real estate assets – whether commercial or rental property – are comparatively low risk and will continue to yield reasonable income despite the ups and downs of volatile markets. A veritable safe haven in tough times.
And it's no big secret that one of the world's safest havens for investing in real estate is the Cayman Islands.
Safe, stable, and secure
Over the last three decades, property prices in the Cayman Islands have continued to rise steadily — proof of its genuine viability as a secure, long-term investment.
Coming in strongly from its unprecedented peak in 2019, not even the emergence of a global pandemic was able to destabilize Cayman's booming real estate market.
Despite the local COVID-19 lockdown between March and June last year, reports show that the property market still managed to generate US$ 77-million in sales by the end of 2020. And while there were fewer properties on the market compared to the previous year, the 12-month average of active listings actually increased, particularly among residential condominiums and beach-front homes.
This continued trend towards steady growth and constant appreciation illustrates how the real estate industry, particularly in luxury property development, continues to be an influential driving force in the local economy.
Because really, where else can you own luxury real estate overlooking one of the most beautiful beaches in the world — absolutely tax-free? That deal itself is hard to beat, wouldn't you say?
Zero taxes – check! But wait, there's more…
There are many reasons why investing in Cayman real estate is a winning venture. Most people would point to the country's tax-neutrality as the main attraction in making Cayman Islands real estate investment increasingly popular among high-net-worth individuals worldwide.
But there is so much more to investing in Cayman than just zero taxes!
Over the years, the Cayman government has gone to great lengths in making real estate property ownership more appealing and profitable to long-term investors looking for growth, security, and stability – particularly among foreigners seeking permanent residency in the islands.
In fact, overseas investors are in the forefront of the increased demand for high-end real estate in Cayman, largely due to sweeping lifestyle changes triggered by the pandemic.
With the island's effective management of the COVID crisis, Cayman stood out as a welcoming sanctuary where individuals and families can live, work, and thrive – enjoying the gentler pace of island living without missing out on the conveniences of modern technology, business, education, and health care.
In fact, although travel restrictions are still in place, demand from high-net worth foreign buyers continue to pour in, with many buying sight unseen.
"Such buyers typically have vacationed in island destinations in the past and are now committing to longer-term investments," according to Mansion Global, adding that buyers who act soon will find their acquired properties to be good investments, especially after travel and tourism restrictions are lifted.
There is also a growing number of inquiries from international buyers who have never been to Cayman before but are attracted by the islands' friendly foreign investment policies, strict regulations on the protection of private property, and consistent ranking as one of the safest countries in the Caribbean region.
Business-savvy buyers also recognize Cayman as a top global center for banking and finance, attracting scores of private and institutional investors from all over the world. This assures property owners of continued economic prosperity, stable governance, and an excellent standard of living that is second to none.
Browse before you buy – without leaving home
All things considered, it's not surprising that property development continues to be on the rise in Cayman. The real estate outlook for 2021 predicts high market demands, as well as exciting new developments.
No less than US$ 1.7-billion worth of new projects are currently in progress, while a number of older complexes are also being refurbished — giving way to more vibrant, innovative, and exciting residential and commercial enclaves that offer a diverse selection of properties.
Best of all, international buyers don't have to leave home to find the best offers on the market!
When you partner with a local real estate agent like ERA Cayman Islands, you get full access to the comprehensive CIREBA MLS or Multiple Listing Service, as well as efficient, personalized service that includes 360virtual property tours and online meetings that are readily available at your convenience.
Inquire for More Information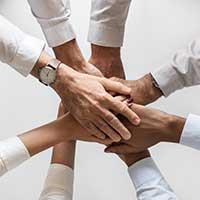 ERA Blogs are written in-house. It is a team effort and we all contribute our ideas and suggestions. ERA is a diverse Team of Real Estate Agents who each have specialties. We have Seven Mile Beach Real Estate Experts, Beachfront Real Estate Experts, Commercial Real Estate Experts and everything you could possibly need when looking for a Real Estate Team. The blog is summarized and submitted by ERA's Web Team.