2021 opens with high market demand, exciting new developments
As world travelers anticipate the reopening of the Cayman Islands, much interest has already been rekindled in the purchase of vacation homes or real estate investments in a country that is largely considered one of the safest places in the world in the wake of the global coronavirus pandemic.
Despite earlier setbacks from the strict lockdown measures imposed by the Cayman government, the real estate industry continued to remain vigorous, especially since the country is not heavily reliant on tourism dollars alone.
As one of the most important financial centers in the world, the Cayman Islands is a critical hub for global banking and investment activities and has long been admired for a quality of life that is second to none, aside from maintaining one of the world's strongest currencies.
A safe haven with a lifestyle second to none
As it enters 2021, Cayman's real estate sector remains robust and dynamic, with a 91% upsurge in pending sales and over US$ 1.7-Billion worth of new properties underway.
Generally, Cayman does not only attract holiday-makers and cruise ship travelers, but more importantly, a growing number of families, retirees, long-term residents and expats who are choosing to live, work, and thrive in an upscale island paradise.
The immense popularity of the "work from anywhere" arrangement – whose success in shifting the landscape of traditional workspaces has been one of the game changers of our so-called "new normal" – also paved the way for the Global Citizen Concierge Program, which allows digital nomads employed abroad to live and work remotely in the Cayman Islands for up to two years, thus attracting more foreigners to pack up and bring their virtual offices to this tropical haven.
Similarly, as travel restrictions begin to relax in countries that are major sources for inbound travel to Cayman (such as the US and Canada), we can foresee a resurgence of foreigners seeking to purchase a primary residence, a vacation home, or a property investment in a wholesome and lively cosmopolitan environment that is not only safe and secure, but also tax-free and COVID-free.
Thus, despite the temporary dip in tourism, the country has been able to carry on with ongoing real estate and infrastructure development projects that are targeted to serve the housing, leisure, lifestyle, and commercial needs of its steadily growing residential population.
High demand, low inventory
ERA Cayman Islands broker and former CIREBA president Jeanette Totten describes the current housing market as a "sellers' market" due to low inventory.
She points out that despite the lockdown period, the availability of properties for sale have been on a rapid decline – even with the new developments underway.
"This is especially true with ocean front properties," she adds.  "Many high-end properties have recently sold.  It's a good time to sell."
To keep up with market demands, some iconic structures such as the Lacovia and Aqua Bay condominiums have announced their plans to rebuild and evolve with the increasingly selective demands of the islands' high net worth property buyers.
"There has been good interest in these properties," Jeanette observes, "and many are under contract after only being on the market for a short time."
Even the islands' trendiest hotels and condominiums have begun improvements and refurbishing in anticipation of the return of international tourists – many of whom are expected to flock to popular island destinations in record numbers to chase the wondrous vista of sun, sea, and sand that have eluded them for almost a year.
Meanwhile, a new town is also in the offing as the Cayman's biggest developer and investor is reported to have submitted its Planned Area Development (PAD) for a new "mixed use resort and residential neighborhood" that is expected to follow the success of their earlier development, Camana Bay.
Moving forward, local real estate agents and property managers anticipate a market boom from 2021 onwards, particularly for luxury properties in high end residential areas such as Seven Mile Beach. Many of them are looking forward to fresh inventory as they don't foresee many of the current properties in their listings to still be on the market by mid-year.
With this in mind, both local and international buyers are advised to act soon and secure their dream island property now.
Our team at ERA Cayman Islands is ready to assist you with highly experienced, efficient, and personalized service – even if you are buying from overseas.
If you are searching for the best residential properties in the Cayman Islands or looking to invest in real estate, we can help. Schedule your appointment now.
Inquire for More Information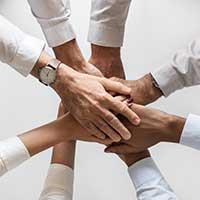 ERA Blogs are written in-house. It is a team effort and we all contribute our ideas and suggestions. ERA is a diverse Team of Real Estate Agents who each have specialties. We have Seven Mile Beach Real Estate Experts, Beachfront Real Estate Experts, Commercial Real Estate Experts and everything you could possibly need when looking for a Real Estate Team. The blog is summarized and submitted by ERA's Web Team.