Choosing where to live is one of the greatest freedoms – and challenges – of retirement.When one is no longer tied down to work commitments or raising kids, a natural transition occurs and important choices have to be made to support an impending change of lifestyle.
With this in mind, let's explore some of the top reasons why moving to the Cayman Islands is a desirable option for many retirees.
Excellent standard of living
Safety – first and always
Freedom from direct taxation
Tropical climate all year-round
High value property investments
When people say "the best is yet to come," it could very well mean that they are planning to retire in the Cayman Islands.
And why not? Nothing comes close to capping a lifetime of professional success than the ultimate reward of enjoying your golden days amidst the serenity and splendor of a tropical paradise that's among the best places to retire in the Caribbean.
A picture-perfect destination for your next big adventure
Hailed as the most livable island in the Caribbean, Grand Cayman is consistently top of mind among individuals and families seeking full-time residency in a picture-perfect tropical paradise that has all the perks and conveniences of upscale urban living.
Here are some of the reasons why retirement in Cayman is second to none:
Excellent standard of living
An important hub for global financial services, Cayman enjoys a robust and dynamic economy that boasts of one of the highest GDP per capita in the world. This privileged status is supported by the islands' widely admired reputation for luxury, exclusivity, and a first-rate standard of living.
Health care is a primary concern for retirees and there is a wide range of medical services (including dentistry, emergency, specialist and diagnostic procedures) available through private clinics, public health centers, and full-service hospitals in Grand Cayman. Pharmacies are also accessible all over the islands.
Driving around Cayman is convenient and stress-free, as all roads are smooth and well-maintained. Direct flights provide easy access to major international gateways in the US, Canada and the UK. Services for broadband internet, mobile communication, and basic utilities are at par with the best in the world.
And with the increasingly sustainable trends in construction and real estate development, there is an assurance of well-designed and ecologically-sound spaces for residents to live, work, and play in.
On top of these, there is an abundance of recreational activities that support an active island lifestyle, no matter what stage of life you're in – from frolicking in the beach and enjoying water sports, to nature treks, island-hopping, arts and culture events, shopping… Or simply enjoying the company of newfound friends in a convivial and vibrant community.
Safety first — and always
As one of the few countries in the world that managed to suppress COVID-19 infections at its earliest stage, the Cayman government has shown its firm resolve in putting the safety and wellness of its residents on top of its priority list.
Aside from being COVID-free, Cayman has long been acknowledged as one of the safest destinations in the Caribbean, particularly for its sound governance, stable economy, low crime rate and high safety record.
Freedom from direct taxation
Let's keep this simple: There are no direct taxes in the Cayman Islands.
Being a tax-neutral country, it  means there is no income tax, company or corporation tax, inheritance tax, capital gains or gift tax. Likewise, there are no property taxes or rates, and no restrictions on foreign ownership of property and land.
Tropical climate all year-round
Choosing the ideal retirement spot requires serious consideration on how the climate will affect one's health, lifestyle, and overall wellbeing. If you long to enjoy the warmth of the tropics all year-round, then Cayman is for you. Overall climate in the islands is typically hot and humid, with a relatively cool season from late November to mid-April. The rainiest months are in September and October, although a fair amount of sunshine can still be expected.
Like most islands in the region, Cayman has an official "hurricane season" from June to November, when residents gear up for the possibility of tropical cyclones.  Thankfully, hurricanes of great magnitude have been  few and far between, and the National Weather Service consistently provides hurricane season predictions for public awareness and vigilance.
High value property investments
The heightened interest in moving to Cayman has also resulted in an aggressive increase in demand for housing and realty, especially since the government offers several options for permanent residency that entail ownership of developed real estate, whether commercial or residential.
"Those looking to retire should seriously consider the Cayman Islands," says Jeanette Totten, a two-time CIREBA president and broker at ERA Cayman. Since moving to the islands 39 years ago, she has become very familiar with the local real estate industry's history, as well as its projected growth and expansion.
"Of course, we have beautiful weather and fantastic beaches but there are so many other reasons why Cayman should be on the top of your list," she affirms, adding that the housing market continues to be stable as there has been no drop in real estate prices despite the recent disruption in global economy.
Take your first step towards retiring in paradise
There are many ways to establish long-term or permanent residency in the Cayman Islands, and we have provided a comprehensive relocation guide with the different programs available, their key features and requirements.
Of these, the most recommended program for affluent retirees is the Residency Certificate for Persons of Independent Means, a 25-year residency grant which requires an unencumbered investment of CI$ 1-Million (approximately US$ 1.2-Million), of which CI$ 500,000 (around US$ 600,000) must be in developed real estate. The balance can be in raw land or other local investments, such as shares in a local business.
In choosing this option, the applicant must also provide supporting documents that prove they have a continuous source of annual income of no less than CI$120,000 (or over US$ 140,000), without the need to engage in employment in the Islands.
If you are looking for the best real estate investment to facilitate your retirement in the Cayman Islands, working with a real estate professionals like the ERA Cayman team will ensure you are provided with expert advice and individualized service that are tailored to fit your needs. Schedule your appointment today.
Inquire for More Information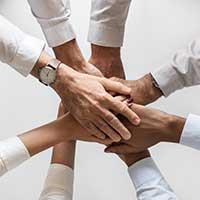 ERA Blogs are written in-house. It is a team effort and we all contribute our ideas and suggestions. ERA is a diverse Team of Real Estate Agents who each have specialties. We have Seven Mile Beach Real Estate Experts, Beachfront Real Estate Experts, Commercial Real Estate Experts and everything you could possibly need when looking for a Real Estate Team. The blog is summarized and submitted by ERA's Web Team.