Big things could be coming to the quiet, tranquil island of Cayman Brac. Big things!
New Brac Experience
Brac businessman Mr. Mervyn Scott envisions a totally redesigned experience for tourists and locals alike. Think aerial trams, world-class hotel accommodations and an all new ferry system for visiting and exploring the sister island of Little Cayman. All of this would transform the relatively quiet atoll – and surely increase visitor traffic per annum. BIG PLANS REQUIRE BIG PLANNING.
Mr. Scott does not plan on taking it easy in his retirement years, or at least that is what he has made one think.
Who is Mr Scott?
Currently he is an operations manager at Scott Development.
Mr. Scott has deep roots on Cayman Brac. His grandfather was one of the original creators of the Brac's tourism industry back in the fifties. Back then, Robert Foster built the first hotel on the sister island – the Buccaneer's Inn. Completed in 1956, the ten-room Inn was the sole hotel for overnight stays. It had to be run on a fuel generator (there was no electricity in Cayman Brac at that time).
Mr. Scott's family was also around during the formation of the Divi Tiara Beach Resort. His father sold the land the resort was built upon to them. That resort was the linchpin of the Brac's tourism product, and one can't help but posit that the island will need another hotel of its magnitude in order to see Mr. Scott's plans come to fruition.
Back in its heyday, the Divi employed twenty-two Caymanians and thirty-seven workers in all. It had seventy-one rooms. But there were problems with not enough air traffic from the United States and the overseas owners eventually closed it. The timeshares were further obliterated and never recovered after Hurricane Paloma in 2008. The site was finally demolished earlier in 2019. Mr. Scott maintains that there are parties interested in constructing a new hotel on the Brac. Time will tell.
Appealing to tourists
Mr Scott has announced that he plans on retiring at the end of this year, but he isn't planning on sipping daiquiris in a hammock, he wants to make Cayman Brac more appealing to tourists.
The aforementioned projects, he thinks, are just the ticket. The tram, in his proposal, would stretch from the edge of "the bluff" all the way to the lighthouse on the northern coast. These big plans, however, need more tourist dollars to make them a reality.
Cruise Ship Pier
Last year just over ten thousand people visited the Brac. To improve on this figure, Scott and other investors want their own cruise ship pier. This has been discussed before and is currently in the sister island's half-decade tourism plan; and would potentially include the upgrade of the current cargo dock to accept lesser-sized cruise ships and pleasure yachts of all sizes. Perhaps a larger new formal pier thereafter…
Mr. Scott is visionary in his plan for the Brac, but he will need some help. He needs facilities, infrastructure for said facilities and activities for tourists visiting the island. On the flip side he needs the tourists to provide their vacation dollars to provide funds for all of the above.
Investors Needed
Critical to the plan is initial investment on the sister island. If he had investors and could get a hotel, ferry and tram up and running he could really have something going. Add more air traffic daily and the ability for big ships to make berth? Then he might really have something going.
One thing is fair to say, tourists are the key. Either way, I'd be willing to bet that Mr. Scott is going to have a busy retirement.
If you want to find invest in property in Cayman Brac before it becomes a major tourist destination then click HERE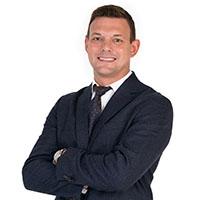 John has been working as an agent with ERA Cayman Islands for 8+ years specialising in high-end real estate, hospitality and property management. Formerly of Vail, Colorado; John has set down his roots in Grand Cayman. John holds a degree in business law from the University of Saint Thomas.