Well the secret is out… Living in the Cayman Islands is expensive!
Okay, maybe that wasn't that much of a secret. But it's getting more expensive by the day. Specifically, the cost of renting a home in the Cayman Islands is skyrocketing. And people are feeling the effects.
Rental Increases
Recently, figures were released by the office of Economics and Statistics that show a staggering increase in rental costs during the first quarter of 2018 compared to the same time in 2019.
During this time period, rents went up nearly 20%. By comparison, typical rent increases per year in New York can reasonably be assumed to be in the 3% – 5% range. That makes Cayman's 19.7% hike a huge hit to the pocketbook. Add in the increase of over 8% for electricity, nearly eight and a half percent for maintenance and 7.7% for communications costs and it is quickly becoming too expensive for a great many people to continue to live in these islands.
Population rises
With these figures you might think that the population of the nation would be decreasing over time. WRONG. The complete opposite is occurring actually.
In 2018 it was estimated that the overall population of the island swelled nearly 4% to +/-65,800 residents. This has increased the overall demand for housing on the tiny island nation and has resulted in a steady increase in development island wide.
Even in spite of this, there is still a shortage of housing (especially affordable housing).
Shortage of properties
As more and more companies are being forced to comply with a physical presence on the island – more and more staff and employees are arriving. They are quickly finding that there is simply no inventory in their budget parameters.
Here at ERA Real Estate we have people contacting us seemingly daily trying to find affordable rentals. We assist whenever possible, but oftentimes there are simply no options for these newcomers.
Families don't fare much better as their housing searches typically necessitate more room and play spaces for children. They are also finding it hard to secure suitable lodgings as the market is very much a "sellers' market".
This means that landlords are finding they can be more selective in who they choose to let to. This often entails the introduction of "no kids or pets" rules.
Feeling the strain
Newcomers are not just feeling this strain. Many folks that already have homes – but may want to relocate – are choosing to hunker down after they research what's on the market.
Moreover, with the costs of real estate in general climbing, many renters that would have looked to purchase a home are opting to continue renting thus further reducing rental options coming to market.
Why higher rents?
Here are some contributing factors:
Low inventory
High costs
More stringent lease terms
Home sharing platforms like AirBnB.
Factor in that a great deal of the new development in Cayman is geared towards the upper end/luxury vacation homebuyer and there is really a ton of pressure on the mid-to-low end of the rental market.
Long-term effects
A person wonders what the long-term effects of this might be.
Will we see fewer families moving to Cayman?
Will businesses have trouble staffing entry and mid level positions as these people are forced to reside elsewhere?
Will people resort to living with several roommates?
It's no secret, living is expensive in the Cayman Islands and for the foreseeable future it looks like it's going to stay that way…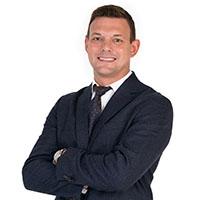 John has been working as an agent with ERA Cayman Islands for 8+ years specialising in high-end real estate, hospitality and property management. Formerly of Vail, Colorado; John has set down his roots in Grand Cayman. John holds a degree in business law from the University of Saint Thomas.