If you've ever wanted to own your own home in Camana Bay you've likely been displeased to hear that you can only rent their residential offerings.
Now you will get your crack at full ownership. Recently DART, in partnership with the NCB Group; have announced a new partnership/joint venture where they will begin to develop the first residential properties for retail sale in the community of Camana Bay.
Camana Bay has been around for over 10 years and has desirable residential properties that people can rent. They are centrally located and convenient in that they offer quick access to everything "eat, work, live, play" at Camana Bay. You are right on North Sound and a short walk away from Seven Mile Beach. You can access the Seven Mile corridor with ease. Amenities are at your fingertips. Just one problem, you cannot purchase your residence. Until now… The initial construction phase of these new residences is scheduled to begin in the first half of the year 2019.
The NCB Group will be partnering with DART to build the new phase of development. This latest iteration will be located to the immediate south of Camana Bay's current Town Centre. This parcel is adjacent to the Cayman International School. The school, in turn, is to be expanded to roughly double its capacity to an 1100 student enrollment by the year 2020 to keep up with demand for student slots.
This new residential development phase of Camana Bay will be made up of several different sized configurations – from one-bedroom condos to four-bedroom townhomes for larger families. Locally based Trio Architecture will head up the design aspect of the project. Sales can be expected to start at the end of 2018. The NCB group has been working in Grand Cayman for over 17 years and is part and parcel to the grander scheme envisioned for Camana Bay. In addition to these new residences, construction is already underway for a massive sixty thousand square foot Fosters Food Fair grocery store to be finished before Christmas 2019. Couple this with the new five star beachfront resort in the mix and the future is bright for the surrounding areas.
But it would be wise to act fast. Demand is expected to be great for the new wholly owned residences and there will only be a finite number of them built. Highly desirable real estate moves fast in the Cayman Islands because, frankly, there isn't enough of it to keep pace with demand. To secure a residence it is recommended that you consult a CIREBA member real estate firm and have your inquires made post haste.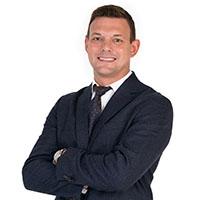 John has been working as an agent with ERA Cayman Islands for 8+ years specialising in high-end real estate, hospitality and property management. Formerly of Vail, Colorado; John has set down his roots in Grand Cayman. John holds a degree in business law from the University of Saint Thomas.