Engineer, businessman and former United States Secretary of Defense Erwin Wilson once said, "The price of progress is trouble, and I must be making a lot of progress."
Well progress is once again proving trouble for some, as the unabated development progress on 7 Mile Beach in Grand Cayman has resulted (directly or indirectly depending on your stance) in Calico Jack's, a beloved beach bar and hang out for 15 years, moving off of Seven Mile Beach to Barkers Beach in West Bay.
Mr. Handel Whittaker, the owner of the extremely popular beach bar and restaurant, has stated recently that the beloved venue will be relocated and that he will attempt to create a "Rum Point style" destination on the West Bay beach.His lease of the current location on DART-owned Seven Mile Beach property runs out at the end of the year 2020.
Ever the optimist, Mr. Whittaker has said that the public beach was becoming too congested and the new location for Calico's would offer his business a better opportunity to expand. Calico Jack's relocating off of Seven Mile Beach is just the latest in an ever increasing trend of beloved beachside businesses moving away from the nation's most popular beachfront. Mr. Whittaker went on to posit that the increased frequency of development on the beach – coupled with the increase in stay over tourism – has made it nearly impossible for him to expand where Calico's currently sits. It is also his belief that once a new cruise ship berthing facility is constructed that this will put an even greater amount of pressure on the beach and the tour operators will be looking for locales off of 7MB and the Seven Mile strip.
Progress and trouble. It seems they are interwoven, as Mr. Wilson so eloquently put it. Mr. Whittaker's feelings become clear when he remarks that he would be sad to shutter the existing location. "We started selling hamburgers and sodas and built something and turned it into an institution that the tourists and locals love … When I think about that, I do feel down about (moving location) but I am also confident that the new location will be fruitful." Telling sentiments from a small business owner.
Sadly, Calico's is not the only Cayman landmark business that has shuttered its doors in the name of "progress". The Surfside Beach Bar closed its doors when the construction began on the Kimpton Seafire hotel. Tiki Beach has been assimilated into the Kimpton and sits relatively idle at present. Hemingway's will likely close sooner rather than later when DART decides its time to do something with the entire Beach Suites property. Royal Palms' future is also muddied, with DART announcing plans for another new hotel on the site that surrounds them.
Progress and change are inevitable but it is important for people to take stock in what they gain, and what they have lost. Can this tiny island sustain its rapid growth and still hang on to its identity? Can progress and tradition strike a symbiotic relationship that mutually benefits both? What is the price of progress Mr. Wilson?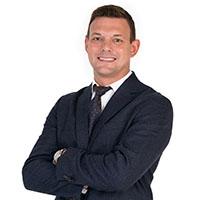 John has been working as an agent with ERA Cayman Islands for 8+ years specialising in high-end real estate, hospitality and property management. Formerly of Vail, Colorado; John has set down his roots in Grand Cayman. John holds a degree in business law from the University of Saint Thomas.