Recently a request for a coastal works application has sparked some heated debate in the Cayman Islands.
A company called "MarineLand Tours" applied for approval to install several permanent moorings in the sandbar area affectionately known as "Stingray City" in the North Sound of Grand Cayman. These moorings, according to the submitted application, are designed to support a muli-tiered tourism pontoon a few yards from the tiny island nation's most sought-after tourist attractions. This would be permanent attraction is being billed by the applicants as a "luxury product" that will provide tourists with snorkeling trips, a submerged observation gallery to view underwater life, sun decks and several water slides. The cabinet will have to decide whether or not this 150 foot "party pontoon" will fit in at the pristine, natural attraction.
The MarineLand company is owned and operated by the local Eldemire family here in the Cayman Islands. They already offer several tourist attractions in the region and stress the need for more in their application submission. Namely, they contend that there needs to be larger and more offerings to compete with other tropical vacation destinations. These types of setups are not new in the world and several of these pontoon-based operations can be found in Australia on the Great Barrier Reef. These are aimed at attracting day-trip tourists and have been known to incorporate lodging and restaurant amenities into their operations. MarineLand contends that laws could be copied from what the Australians have established to protect Cayman's own reefs while simultaneously allowing the construction of their pontoon vision. They also content that this type of attraction is vital to the survival of Cayman's marine tourism offerings.
This project, submitted as a permanent fixture a couple thousand feet west of Stingray City proper, has many in the community outraged. Detractors contend that the sandbar is one of the Cayman Island's most popular natural attractions and it needs no further development to stay relevant. They contend that it is already world-renowned for its pristine, natural beauty and that this kind of product actually detracts from the overall attractiveness of the site. Currently vessels tie up and guests/tourists are encouraged to interact with the natural wildlife, mainly stingrays and various other species of tropical fish and aquatic life. Visitors can feed the stingrays and the rays and other fish in their natural habitat. It is also beautiful, reef protected sandy-bottomed area of the ocean that affords itself to snorkeling, swimming and sunbathing. Locals and tourists alike can be found enjoying the area on any given day of the week.
Time will only tell if this "Party Pontoon" will receive approval. According to papers, the public consultation period for the MarineLand application is closed after the project proposal was advertised back in the months of April & May in the Grand Cayman's newspapers.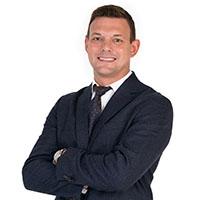 John has been working as an agent with ERA Cayman Islands for 8+ years specialising in high-end real estate, hospitality and property management. Formerly of Vail, Colorado; John has set down his roots in Grand Cayman. John holds a degree in business law from the University of Saint Thomas.