The Cayman Islands International School recently announced plans to expand its current facilities at a cost of forty five million dollars to meet growing demand for additional space from expatriate and local families.
Works are already underway to clear and ready a nine-acre build site adjacent to the current Cayman International School and documents have been submitted to planning for a new high school facility and a new center for early childhood education. The new facilities will lessen the strain on the existing school buildings and should pave the way for more classes at every grade level, ages two to eighteen. Currently there are waiting lists for students to be accepted at every grade level and space continues to be tight.
The demand for educational opportunities at the school from local and expat families has steadily been on the rise over the recent years. Currently the capacity of the Cayman International School is roughly 630 students. When construction is complete the schools capacity will be nearly double that; allowing for roughly 1100 students to enroll. Of all the grade levels, there is the most demand for the early preschool classes and the administration at the school expect the new early childhood facility to be nearly full when it opens in Autumn of next year. This new facility will be the first of its kind in the Cayman Islands and spaces for students to enrollwill surely be in hot demand as the population of the island continues to swell. The early childhood facility's plans call for a new library, teaching kitchen, music room, gardens and an outdoor tricycle track. Additionally, enlarged spaces for the children to play will be featured and these will align with the International School's overarching philosophy of interactive learning.
Big plans are also in the works for the new high school facility. This new building (owned by DART of course) will include drama and music spaces, a media center, gymnasium and new science laboratories. Custom specifications were developed in cooperation with the project's architects, the United States based 'International Schools Services' and the staff from the DART group. Cayman International School administrators say the new project will highlight their aforementioned philosophy of interactive, project based collaborative learning that veers from the traditional lecture based teaching pedagogy of old. Moreover, the new flexible spaces in the proposed plans will enable the school to diversify its curriculum whilst simultaneously adding additional space for more students to attend.
The population of the Cayman Islands has continued to swell in recent years. Local prosperity, a robust professional job market, civic safety and a growing economy have all contributed to a growing populous in the tiny Caribbean nation. As a corollary, more educated professional families have chosen to move to the islands and make them their permanent home. This, in turn, has put a strain on the International School and it has been struggling to meet the increasing demand for space for these new families. This new expansion should go a long way to alleviating some of those stresses. Administrators, however, are quick to point out that the school must maintain its character as it expands. This had been an integral part of their strategy and has made them successful thus far. Small class sizes, a family atmosphere and flexible use spaces will continue to be of high importance. The new facility is also to feature light, open airy spaces that should contribute to formal and informal learning equally.
The long-term goal of the Cayman International School's expansion looks to be to provide more space for the growing demand for space for new students, to enhance the current school's curriculum and to build something that bolsters the Camana Bay community as a whole. Malcolm X once said that, "education is the passport to the future, for tomorrow belongs to those who prepare for it today". With this new growth, CIS looks to be doing just that.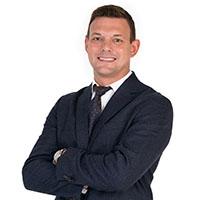 John has been working as an agent with ERA Cayman Islands for 8+ years specialising in high-end real estate, hospitality and property management. Formerly of Vail, Colorado; John has set down his roots in Grand Cayman. John holds a degree in business law from the University of Saint Thomas.