Politicians in the United States areset to debate the President 's recommended reworking of that nation's federal tax system.
The Cayman Islands Government has responded to this recently by hiring a multinational law firm to "lobby" on the behest of the Cayman Islands financial sector in Washington (though they wouldn't call it "lobbying" if you asked them).
Documents filed at the United States Department of Justice recently show that the Cayman Islands Government has hired the international law firm Baker Botts for a reported $12,500 dollars per month. This fee is also said to include "expenses" (lawyers need steak and cocktails too people). The Cayman Islands Department of Financial Services Senior Legislative Policy Advisor, André Ebanks, is said to have had meetings with several American lawmakers and has reported that their stance that the offshore jurisdiction is a well-regulated financial center was received positively by the Americans. Stressing that the Cayman Islands is a tax-neutral jurisdiction with information exchange agreements with over 100 other jurisdictions is an important part of the message that they are trying to get out (again, not lobbying). It is hoped that when the debate rages over tax reform in the United States Congress that it will happen without any unnecessary condemnation of the Cayman financial sector. A stance that has been echoed in the past.
President Donald Trump's new tax plan could very well have a large impact on the Cayman Islands and offshore centers in general. There exists a proposal to implement a reduced taxation on foreign profits of U.S. multinationals. Under the current plan, US-based multinationals do not have to pay taxes on their foreign-earned profits (until those profits are brought back into the country). Trump's plan includes the cutting of the corporate tax rate from the current 35% down to 20%.
Some officials on-island have protested that the Cayman Islands Government has not hired Baker Botts to lobby the US Congress. A Ms. Piercy stated that the attorneys were retained to assist "us with engagement to develop mutual understanding between Cayman and key audiences about our respective regimes on tax transparency."  She goes on to say that the representatives specifically told officials in the United States that the Cayman Islands had no lobby-type 'ask' per se but that the island's goal was to provide them with facts about our regulatory and tax transparency. Officials have also stated that the Cayman Island's goal is to oust the stereotypes surrounding the island's role as an offshore financial center. Namely they want to dispel the stereotypes that are outdated and don't take into account the Cayman Island's strong record of compliance. Officials are also quick to note that the Baker Botts attorney fees do not kick in until the month of January and that the President and his administration hope to have the reforms completed prior to then.
According to www.dictionary.com one of the definitions of "lobbying" is to try to influence the actions of public officials, especially legislators. Now, I'm no Rhodes scholar, but it seems to me that the difference here is nothing more that semantics.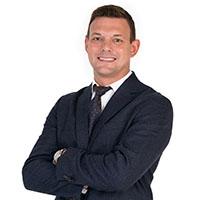 John has been working as an agent with ERA Cayman Islands for 8+ years specialising in high-end real estate, hospitality and property management. Formerly of Vail, Colorado; John has set down his roots in Grand Cayman. John holds a degree in business law from the University of Saint Thomas.