The pensioners and those in need in the Cayman Islands got some good news recently as the government recently announced that the monthly stipends for the senior citizens and those with disabilities would be increased substantially.
Retired seamen and military veterans will also benefit from this increase over the next couple of years. The rollout will also include additional payments to bolster the pensions of retired civil servants who, under the current plan, receive less money per month on average than people on this nation's poor relief programs. This comes as welcome news for those that have been struggling to survive on their monthly stipends at present and those that rely on these payments for their livelihoods.
The Cayman Islands Government announced plans to increase the poor payments from $550/month to $650/month starting in the year 2018 and then to $750/month the year after that. Former seamen and war veterans, also currently sitting at $550 per month payments, will increase by the same amounts respectively. Moreover, the CI Government indicated that it expected some 1200 people to receive poor relief payments at a cost of just over $9 million dollars.
Cayman Islands Premier Alden McLaughlin unveiled the much-welcomed pension changes while delivering his strategic policy statement. While highlighting the government's policy and spending priorities for the upcoming years he said that the increased pension payments to veterans, seamen, the elderly and those in need fulfilled an election campaign promise to improve social service assistance in the tiny offshore nation. He also stated that his government was initially looking to make larger increases to the monthly sums but had settled on the incremental raises outlined, as they were more affordable and sustainable over the coming years. Along these lines, he also stated that "It is worth while noting that government also assists these individuals in many other ways… with medical costs, utilities and other benefits."
Premier McLaughlin also indicated that the government would add more of this type of increase in the coming years. These "ex-gratia" payments, as they are more commonly known, will be bolstered for civil service pensioners, some of whom also received less in their pension payments per month on average than was provided for those on disenfranchised assistance. He said this would be a supplemental stipend for retired civil servants residing in Cayman with tenures greater than ten years. The overarching aim of these changes is to guarantee that these persons receive a combined sum (i.e. pension +"ex-gratia" payment) that is no less than what the poor payments are.
Along with the pension stipend increase announcement, Premier McLaughlin also revealed that plans were in the works for a new human resources department to ensure that native Caymanians are not disadvantaged in the workplace. He stated that the government would change immigration regulations to improve fairness in job advertising requirements and that they would extend the "Ready2Work" scheme to assist people who need extra help to become "work ready." He remarked that 64 of the 89 people involved in this pilot program had obtained employment. Additionally, 25 of these people were in ongoing training. All in all, the pensioners and persons in need affected by these policy changes will surely welcome the additional funds and assistance.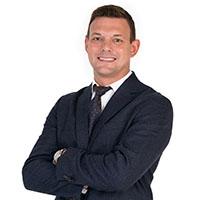 John has been working as an agent with ERA Cayman Islands for 8+ years specialising in high-end real estate, hospitality and property management. Formerly of Vail, Colorado; John has set down his roots in Grand Cayman. John holds a degree in business law from the University of Saint Thomas.