Meteorologists and climate experts are suggesting this year that a below average hurricane season in the Atlantic will make it less likely that a hurricane will hit the Cayman Islands.
With the start of the 2017 "hurricane season" local officials in the Cayman Islands are commencing preparations and scheduling hurricane exercises to certify that everyone and everything is ready for the possibility of a dangerous hurricane event. Newly released research from the United Kingdom has suggested that the "hurricane belt" is making a shift northward. Locals with knowledge on the subject are quick to remind us that this does not mean that the Cayman Islands or the Caribbean region en mass are impervious to the deadly effects of a hurricane in the future.
Recently, weather forecasters from Colorado State University announced predictions for the upcoming season that included the potentiality for eleven significant storms. They said that with colder waters and less influence from El Nino this year the region could see four hurricanes – half of those having the potential to be serious in size and scope. Research also points to the trend that the hurricane belt – of which the Cayman Islands is the focal point – is changing and in effect this is creating seasonal and long term macro level fluctuations in storm patterns. Changes in climates & weather patterns could have the region seeing hurricanes gradually move northwards from the western Caribbean towards the North American seaboards. Another recent study found that change was down due to the expansion of atmospheric circulation driven by heightened carbon dioxide emissions. This could put population centers in the northeastern United States at an increased risk. This does not, however, mean that the storm threats will lessen in the Cayman Islands as storms track north. Additionally, rising temperatures on the surface of the sea could increase the propensity of tropical cyclone activity across the western Caribbean and create the environment wherein larger, more destructive storms could form.
The Cayman Islands' National Emergency Operations Centre is made up of more than a dozen subcommittees and undertakes a host of important responsibilities in relation to hurricane readiness. These include but are not limited to debris assessment/management and emergency response efforts. They will be testing their responsiveness and the integrity of their communications grids in the run up to hurricane season. Staff at Cayman's public works and the National Roads Authority will also be going through their hurricane systems and installing protective shutters to shield government-owned structures and the island's 16 hurricane shelters. Backup generators will be serviced and started-up and cistern water levels will be inspected. Once the structures, shelters and buildings are secured and inspected; the inspectors will certify that the facilities are adequately prepared for the 2017 hurricane season.
The general public should also take time to ensure that they are ready for the impending season. Plans to cover windows and glass doors in the event of a hurricane should be discussed amongst family and co-workers. Homes should be inspected to assure that they are safe to stay in during a storm. If homes are on or near the sea or in a poor/weakened state of construction then it is unadvisable to stay at home during a hurricane event. It is recommended that alternative shelter be secured with a friend or relative or in the workplace if there is no other option available. Staying in a hurricane shelter should be considered a last resort, as shelters will surely be crowded and uncomfortable when storms track towards Cayman.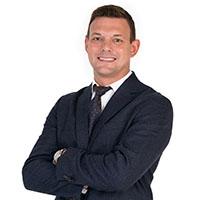 John has been working as an agent with ERA Cayman Islands for 8+ years specialising in high-end real estate, hospitality and property management. Formerly of Vail, Colorado; John has set down his roots in Grand Cayman. John holds a degree in business law from the University of Saint Thomas.