For foreigners & expats that do not need to work, there are many residency options in the Cayman Islands.
A person of means can apply for a residency certification that lasts for a term of 25 years and is renewable in nature. If the person can display an annual income of at least CI $120,000 along with an investment of CI $500,000 in the nation, including a CI $250,000 minimum sum in a real estate purchase, then they can acquire this residency with relative ease. Residency applicants can simply purchase a lovely home and almost immediately meet the requirements. How easy is that? The process is straightforward and a decision can usually be rendered within six weeks of the submission of the application. The fees for this process will be minimal in most cases and will rarely exceed USD $2,500. With a warm climate that would arguably be more comfortable that Qatar, why wait?
Persons of independent means also have avenues wherein they can pursue a certificate of permanent residence in the Cayman Islands. This is a higher tier permission that gives the applicant permanent residency with the right to work. This valuable title is based on investment in the island rather than having to wait for the standard eight years before becoming eligible to apply. This route, which is subject to a rigorous points system, is a much more difficult path to permanent residency. To qualify for the certificate of "Permanent Residence for Persons of Independent Means", an applicant is required to have invested a minimum of CI $1,600,000 in developed real estate and display significant financial resources and the ability to maintain themselves and their families. Applicants will also need to establish that they are in good health and of a good personal character. These coveted types of certificates are restricted to a yearly quota of 250 as set by the Cayman Islands Governor. Fees for this type of application are CI $500 with an additional CI $100,000 due upon the grant. A further CI $1000 is required for each dependent.
With the continued and ongoing tumult in Europe and the Middle Eastin general, many people of means will likely be looking to other – more stable – areas of the globe for sanctuary. These individuals need to look no further than the shimmering shores of the Cayman Islands for the safety, security and the residency legislation they need.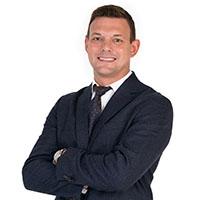 John has been working as an agent with ERA Cayman Islands for 8+ years specialising in high-end real estate, hospitality and property management. Formerly of Vail, Colorado; John has set down his roots in Grand Cayman. John holds a degree in business law from the University of Saint Thomas.