Aside from the many opportunities available in our robust real estate market, there are other options when considering investing in the Cayman Islands.
From wealth management to investment opportunities to the management of assets, there are many attractive optionsthat can be found here. The financial services industry is one (if not the) largest business in Cayman and these services include – but are not limited to -hedge funds, interest accounts, equities and currency transactions.
First off, the Cayman Islands aretypically viewed as a tax-free jurisdiction for both individuals and corporations. Savvy commenters will adjust this thinking, opting instead to state that Cayman is by and large tax neutral. Taxation does nottake place with respect to income or profits earned locally.Taxes are also not required on wages earned locally, capital gains from investments, sales, goods and services or on a large portion of luxury goods sold here. One is also not assessed tax on inheritances or upon death.
Your next question may be then, "well how does the island's government make money?"The answer to this is that the CI government generates funds by instating customs duties on imported goods. They also levy fees for things such as work permits for foreign workers, business licensure and a substantial tourist-lodging fee. Typically, import duty is +/-22% on any imported item save for used personal items for those that are relocating here to live.A stamp duty on the purchasing of property also raises revenue (though first time Caymanian citizens are exempt from this one-time 7.5% duty paid directly to the CI government).
There are many great and attractive features to choosing an investment professional here in Cayman. Many of the retail banks hereexhibit a wide range of financial services and, additionally,there exists a growing group of highlyspecialized financial firms that advise individuals who are looking for private banking or wealth management options. Brokerage firms exist in abundance and offer client accounts and other financial products. Hedge funds and interest-bearing securities products are also available and can be attractive to the offshore investor. Traditional investment accounts that are set up to receive monthly contributions are not typically found here, however, quite a few of the larger banking institutionswill structure traditional brokerage accounts to receive monthly contributions and to invest those contributions in a portfolio of mutual funds at the customer's preference.
Of course, our first preference here at Cayman Luxury Property Group is that our customers and folks that visit here would choose to invest in a real estate purchase. This is our area of expertise and this is where we are best suited to help you find the perfect property as an investment (and maybe somewhere to vacation too). But, if your investment interest is firmly set in the financial services sector, then the Cayman Islands have something for you as well. Our reputation as a global financial centre is here to stay and we will see our largest sector of business continue to grow for years to come.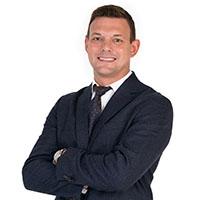 John has been working as an agent with ERA Cayman Islands for 8+ years specialising in high-end real estate, hospitality and property management. Formerly of Vail, Colorado; John has set down his roots in Grand Cayman. John holds a degree in business law from the University of Saint Thomas.