Cayman Luxury Property Group, in conjunction with the Cayman Islands Real Estate Brokers Association (CIREBA) recently welcomed Guest Speaker, David Knox to the Cayman Islands.
Mr. Knox held real estate seminars for all CIREBA Sales Agents spanning the course of two days at the Marriott hotel, Grand Cayman on October 14th and 15th. The real estate presentations were packed with the most up-to-date real estate practices and information and were designed to assist agents selling real estate here in Cayman.
On the first day, David covered in depth scenarios surrounding agents working with vendors and sellers. It is imperative that we as realtors find out if vendors and sellers are really ready to sell and/or list their property, as well as being certain that the pricing is as close to market value as possible. It is essential that as realtors we stop accepting overpriced listings. We need to learn to "let go" and walk away from sellers who are unrealistic in the value they place on their property. Tips on how to educate owners on true market value were well received by all CIREBA members in attendance.
The second day began with some light humor along with valuable information. The topic quickly turned to the buyers market, working with buyers and covering the steps realtors need to make in getting them to move from buyers to owners. David shared essential strategies and tips on how to tell tire-kickers from real buyers!
David's approach to real estate focused on the importance of being professional and well educated in our profession, while remembering we must also have fun along the way. We certainly had fun listening and learning from David!
We look to having David and his wife Candice back on the island in our continuing efforts to ensure all CIREBA Sales Agents are at the forefront and have continuing education available to them first hand. For more information on David Knox, please visit davidknox.com.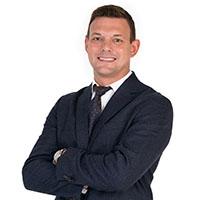 John has been working as an agent with ERA Cayman Islands for 8+ years specialising in high-end real estate, hospitality and property management. Formerly of Vail, Colorado; John has set down his roots in Grand Cayman. John holds a degree in business law from the University of Saint Thomas.