On April 6, 2014 Derek Haines, 65, began his quest to raise a staggering $1 million toward a new Hospice Care facility for Cayman Hospice by running over 156 miles in marathons.
Derek is very highly regarded in the Cayman community as a past member of the Royal Cayman Islands Police commended 31 times for outstanding work, as well as being…
By: C. Blomgren
…the past president of the Rotary Club of Grand Cayman. Together with the help of the Rotary Club of Grand Cayman, Mr. Haines will be travelling to six different locations out of his own pocket in order to compete in internationally recognized marathons to raise money. He has completed two of the six marathons already, both in Paris and London, and continues in Pamplona, Spain June 28th. Derek will then continue with marathons in Dublin, San Francisco and, finally, Grand Cayman. Derek's quest to raise $1 million for Hospice spans from April 2014 to December 2014. This project, known as Six4Hospice, has gained astronomical attention from Cayman media, and the entire community has come together from a variety of walks in Cayman to raise money. Derek reached out to the Rotary Club of Grand Cayman, as past president, to help with keeping tabs on the donations. Having completed two of his six marathon streek, he has raised an impressive $577,000 with the backing of the Cayman community, and there is more to come.
Cayman Hospice provides free care for those with cancer or other end-stage disease. It is a non-profit organization supported by donations from the community. They also improve the lives of those affected by the loss of a loved one and all of these benefits are at no cost. They pride themselves on honoring and respecting each patient and their journey, supporting the wishes of the patient and family, caring for survivors, ensuring their patients receive the best possible care and valuing their colleagues, according to the Six Marathon Challenge website. In this way they provide exponential benefits to the community, and need all the help they can get. Derek Haines and the rest of the Cayman community have paid tribute to this through their actions. Countless donations from both busineses and individuals have brought this project over half way there in a little over two months.
After being approached to support this cause, CIREBA has pledged $100,000 to the building fund. It will be made over to fiscal years, with one donation of $50,000 in 2014 and one donation of $50,000 in 2015, making CIREBA a "Partner Level Sponsor." As a Partner Level Sponsor, one of the four patient/visitation rooms will be named "the CIREBA Room." Having reached a little over half of the donations he needs to complete his goal, there is only $423,000 left to go! Even small donations can help, and in addition, there is an upcoming event in Cayman that can help raise funds to reach this goal, the CINICO Family 5K Run/Walk on June 28th. They have also pledged to donate for every walk registration, so get involved! The race conincides with third Six4Hospice run in Pamplona, Spain that Mr. Haines will be running! CIREBA wishes Derek the best of luck this weekend in Spain! For more information, check Cayman HospiceCare's Facebook page for the upcoming Run/Walk June 28th as well as Six4Hospice.com for details on making donations.
CIREBA is pleased to support this worthy cause, and wishes Mr. Haines luck in attaining his goal of $1 million!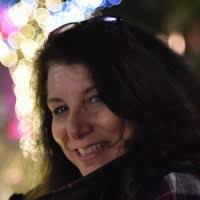 Lisa has lived and worked in the real estate industry of Grand Cayman for 27 years. Lisa is a digital and social media professional who focuses on social media and marketing techniques with the luxury real estate market. Lisa has built a large and engaged following online and off by providing practical, useful and helpful content driven by helping those who share her passion for real estate & being a party of the Cayman Community. Lisa is currently Social Media Marketing and Blog/Content writer for ERA Cayman Islands.