In early 2014, the famed professional golfer Arnold Palmer was in town to break ground on the new Arnold Palmer golf course that will be implemented as a part of the new Ironwood Development.
Arnold Palmer's Signature golf course boasts 40 years of experience, which will aid the team in creating the perfect golf course for his first…
By C.Blomgren
…Caribbean course debut. The golf course will be set on the East End alongside the $360 million Ironwood development, whose community design is being headed by John Doak, while the commission for the hotel and club house will be done by DDL. Both groups are local to Cayman. The project is headed by James McVey.
The 18-hold golf course will be the first golf course Arnold Palmer commissions in the Caribbean and could also potentially solve a larger problem plaguing the Cayman Islands: the tires at the landfill. The tires piliing up in the landfill could potentially be shredded and used as fill in the golf course, taking a chunk out of George Town's landfill and creating a greener golf course. The shredded tires will also act as drainage. The eco-friendly use of the tires may alleviate some of the burden in George Town's landfill.
The impressive 600 acre development is set to be completed in phases over a 10 year period, with its golf courterpart being completed around 24 months from its start date. It will feature a variety of retail shops, a cinema, a fitness center and restaurants as well as the up-and-coming golf course, and the design boasts a stunning West Indian and Spanish Colonial theme that will blend well with the surrounding environment. The resort will also open up a new tourist attraction to suit the emphasis Cayman is making on promoting tourism. It is conveniently located near several key beauties of Cayman and will provide a shuttle to bring tourists back and forth from their destinations. Many of the lots in Ironwood are also available for purchase, and will allow easy access to all that Ironwood has to offer.
One thing is for sure: the opportunities are endless with this new development. There is excellent potential as far as stimulation of local jobs with all of the projects being prooposed for East End and North Side. On top of the already blossoming plans for Ironwood, they have also begun planning for a 10-mile corridor that will expand the East-West Corridor. These plans for this road were gazetted in 2005, and have an abundance of local support. The project is in public-private partner discussions with the government in order to set a more permanent start date. In the meantime, there will be an abundance of new projects to enjoy that will begin to be completed in Ironwood.
Stay tuned for updates on this new and exicting development!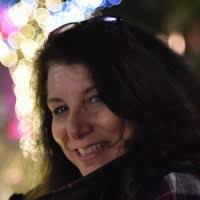 Lisa has lived and worked in the real estate industry of Grand Cayman for 27 years. Lisa is a digital and social media professional who focuses on social media and marketing techniques with the luxury real estate market. Lisa has built a large and engaged following online and off by providing practical, useful and helpful content driven by helping those who share her passion for real estate & being a party of the Cayman Community. Lisa is currently Social Media Marketing and Blog/Content writer for ERA Cayman Islands.