The Barcadere Marina in George Town was created to pay homage to Grand Cayman's oldest known barcadere while keeping the environment, sustainability and local architecture in mind.
Adhering to this singular vision, the ambitious undertaking was completed in 2009 and opened to much fanfare. Earlier this year after great care, attention to detail and investment – developer Nevelle Scott's efforts were finally vindicated. The Baradere Marina won the prestigious 2013 Governor's Award for Design & Construction as well as a special commendation from Governor Duncan Taylor himself for the project's exhibition of excellence in sustainability and the environment.
By: Johnny Pohlmann
The Barcadere Marina has something to offer a wide variety of people. Foodies will enjoy the Georgetown Yacht Club restaurant. Featuring world-class indoor and outdoor dining, the cuisine draws on Caymanian, Jamaican and Floridian influences. Locally-sourced whenever possible, the menu is robust and highlights fresh local seafood and Caymanian favorites like oxtail and jerk chicken. These very Caribbean dishes are also set alongside comfort favorites like steaks, shrimp and gourmet hamburgers. Restaurant patrons with children will love the addition of a shallow "dip pool" in plain view of the outdoor dining and bar areas. It is truly a place where the kids can play and the adults can relax the day away.
Marine enthusiasts, recreational boaters and seafaring captains alike will all delight in the marina's state-of-the-art sophistication and amenities. Totaling 83 slips in size, the Barcadere Marina can comfortably provide service to the smallest of ocean going vessels on up to luxury yachts 130 feet in length. Services include free sewage off-loading, Wi-Fi Internet capabilities, luxury washrooms, duty free ValvTect fueling and on-site nightly security. Add in the extensive vessel maintenance capabilities, concierge services and marine cleaning products and you have all the features of a world class international marina.
The Barcadere Marina in George Town is naturally a very special place. Whether you are an architectural enthusiast looking to tap into Cayman's history and seafaring heritage or a tourist looking for a fine seaside meal. Whether you are a local resident with family looking for a relaxing Sunday venue or a discerning mega yacht captain looking to make port somewhere with world class amenitites and service. Cayman's beautiful and inviting Barcadere Marina is there to provide you with luxury and service in a comfortable, inviting and very Caymanian setting. See you there!
Johnny Pohlmann is a real estate professional based in the Cayman islands. His interests and hobbies include fly-fishing, skiing and traveling. Johnny is a 2005 graduate of the University of Saint Thomas in Saint Paul, Minnesota. He has worked in a variety of regions and before moving to Grand Cayman he worked in the property management and real estate in Vail, Colorado. The laid back pace of island life and the oceanic tropical beauty are what brought Johnny to the Cayman Islands. Johnny is currently employed by Cayman Luxury Property Group.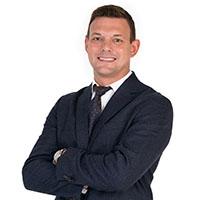 John has been working as an agent with ERA Cayman Islands for 8+ years specialising in high-end real estate, hospitality and property management. Formerly of Vail, Colorado; John has set down his roots in Grand Cayman. John holds a degree in business law from the University of Saint Thomas.