Congratulations (once again) to our very own Jeanette Totten who has been re-elected as President of the Cayman Islands Real Estate Brokers Association (CIREBA).
When Jeanette was elected last year she made history as the first woman President of CIREBA. After a successful year in this important and demanding role, she has now been re-elected by her colleagues to continue her good work in leading the real estate industry. Congratulations to Jeanette and the new board of CIREBA.
Jeanette brings over 27 years of real estate experience to her Presidency. During that time she has seen Cayman evolve into an internationally recognized location of choice for tropical island luxury real estate. It doesn't surprise us that she was re-elected – Jeanette has the experience, knowledge, professional connections and drive to bring the industry to ever better achievements.
One of the key accomplishments of Jeanette's first year at the helm is the brand new CIREBA website – www.cireba.com. The new site has greatly improved search functions, a simpler, cleaner and more appealing graphic design, in-depth detail on the listings, and larger photos, all designed to feature Cayman's real estate market at its best. Jeanette knows that the Cayman Islands offer many world class properties that deserve to be featured in the world market. With that in mind, the CIREBA website has been redesigned to showcase the full range of offerings in the Cayman Islands, making the website informative, intuitive and appealing to anyone interested in property in the Cayman Islands.
With her long-term knowledge of the Cayman market, Jeanette went a step further and created an entirely new and separate website specifically for rentals – www.cirebarental.com. This is another first for Jeanette, as this is the first time CIREBA has had a bespoke rental website. Because it is tied directly to the CIREBA MLS database, the new website is more up-to-date than any other Cayman rental website. Jeanette also knows that both owners and renters will feel more secure knowing they are working with a CIREBA professional.
We are excited that Jeanette has been re-elected and wish her the best in her continuing service to CIREBA.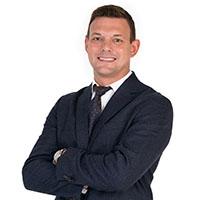 John has been working as an agent with ERA Cayman Islands for 8+ years specialising in high-end real estate, hospitality and property management. Formerly of Vail, Colorado; John has set down his roots in Grand Cayman. John holds a degree in business law from the University of Saint Thomas.