Seven Mile Beach, Cayman Kai, Rum Point, Northside and Spotts are all popular real estate paths that offer a beautiful array of luxury real estate properties in Grand Cayman.
Tapping into Cayman Island properties and that inspiring feeling, that notion that "this is the one," can be difficult. Every home, condo or luxury property will have its plus and minuses. It can be even more difficult to find the one property that has everything you are looking for. So don't set the bar too high and feel comfortable knowing that once you've narrowed down the top three island luxury homes on your list, each will require a personal touch only you can give.
By: Lisa Blomgren
The logistics of getting there, of getting to the top three, can be made easy, given the right perspective. Knowing your price point, your preferred or ideal location and property type, and purposing the purchase, i.e. investment vs. main residence, should be comfortably at the top of your list. Parameters like setting price, i.e. looking at Waterfront, Beachfront, Inland and Canalfront locations, should be right alongside the number of bedrooms and baths your looking for in a property. Streamlining those top three narrows the list dramatically.
We can then review banking plans, whether you are looking for local financing or have been pre-approved for financing, it's always nice to have the paperwork in hand, so that we can begin reviewing and get to the business of touring the luxury properties.
Keep in mind that these days, a lot of leg work begins on the internet. The Cayman Islands offers a Multiple Listing Service or MLS to all Cayman Islands Real Estate Brokers Association members (CIREBA), which allows all of us the opportunity to see and work with every available property for sale island-wide. Our company website www.caymanluxuryproperty.com offers individual property logistics as well as virtual tours, giving you the added benefit to not only view photos, but have a personally guided tour of a property from the listing agent right at your fingertips!
Owning a piece of paradise in the Cayman Islands can be done with simple ease. We always look forward to showing our clients what makes our beautiful island so attractive to so many, and finding the perfect property fit for you. What are you waiting for? Grand Cayman's luxury real estate market is calling.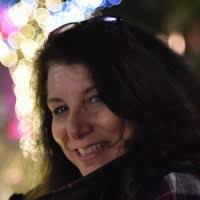 Lisa has lived and worked in the real estate industry of Grand Cayman for 27 years. Lisa is a digital and social media professional who focuses on social media and marketing techniques with the luxury real estate market. Lisa has built a large and engaged following online and off by providing practical, useful and helpful content driven by helping those who share her passion for real estate & being a party of the Cayman Community. Lisa is currently Social Media Marketing and Blog/Content writer for ERA Cayman Islands.