Cal Ripken Jr. is on island today.
One of baseball's legends, he is here to promote his new book as part of the International Visiting Authors Series at Books & Books, Ripken, as baseball fans know, is a two-time MVP, Hall of Fame inductee, multi-time All-Star, Golden Glov winner, phenomenal short-stop and third baseman, and goes down in history for breaking Lou Gehrig's record for consecutive games played, considered by many to be the most memorable event in baseball history. He played his entire career with the Baltimore Orioles, 21 years as the hometown favorite in a sport that averages only five years from rookie debut to retirement. Ripken will be speaking in the auditorium at Holywood Theaters in Camana Bay and will also sign copies of his book.
Cayman sees several celebrities each year of the stature of Cal Ripken Jr. As a very small big city, Grand Cayman has numerous culturally vibrant activities that easily draw famous talent. Who wouldn't want to add Grand Cayman to their book-signing tour, concert schedule or speaking engagement calendar? It's not hard to convince these luminaries that a few days on a beautiful tropical island fits in to their professional itinerary.
Usain Bolt, perhaps the greatest sprinter of all time, he who awed the world with his double-double gold medal wins in the London Olympics, will come to Cayman in May to participate in the invitational track meet in Cayman. Gold medalist Asafa Powell has visited in years past.
Numerous Olympic swimmers have participated in the Flowers Sea Swim including Ous Mellouli, Gary Hall Jr., Ian Crocker, Brooke Bennett, Klete Keller and Janelle Atkinson.
Rowdy Gaines, Scott Davis, Lenny Krayselburg and other record holders have partipated in swim camps here.
Sir Richard Branson, Greg Norman, Stefan Edberg and Martina Hingis have appeared at tennis tournaments. And though they are not beig names in pop culture, world number 1 ranked squash player Nicol David has won the Cayman squash tournament several years in a row and Tour de France top five finisher Christian Vande Velde visited for a cycling training camp.
Concerts large and small also draw big talent to our shores. Alicia Keyes headlined the jazz festival in 2012 and Anita Baker, Michael Bolton, and the legendary Al Jarreau have performed in previous years. Country music blue bloods Kenny Rogers and The Nitty Gritty Dirt Band have also appeared in Cayman.
Rarely do we see Hollywood celebrities here, although every resident will tell you they "know someone who saw…. "Johnny Depp (visited for Pirates Week) or Orlando Bloom (shot a movie here) or Courtney Cox (vacations here) or Julia Roberts (spotted at the gym). But ticket prices to our sporting and cultural events are moderate to free (no charge to Cal Ripken's presentation tonight!) and we are lucky that it is so easy to see the world-class talent that visits here so frequently.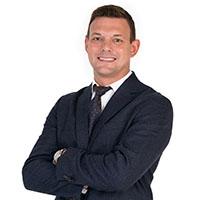 John has been working as an agent with ERA Cayman Islands for 8+ years specialising in high-end real estate, hospitality and property management. Formerly of Vail, Colorado; John has set down his roots in Grand Cayman. John holds a degree in business law from the University of Saint Thomas.