Perhaps you're asking, "Where are the Cayman Islands and, why should I invest in Cayman Islands real estate?"
For decades, the Cayman Islands real estate market has drawn international investors, and it continues to thrive even as other real estate markets are slow to recover. Cayman Islands real estate for sale is one of the Caribbean's best-kept secrets. Because while the Cayman Islands offer white sand beaches and crystal clear turquoise water, what actually draws these informed investors is something even more substantial and lasting than million dollar views. What these investors recognize is that the Cayman Islands real estate market provides an extensive inventory of properties valued at more than $1.5 billion dollars each year for tax-free purchase.
No income tax, capital gains tax, or property tax is collected, allowing buyers who purchase property in the Cayman Islands real estate market to get more for their investment dollar. In addition, contrary to other Caribbean real estate markets that limit the rights of foreign investors, the Cayman Islands have no restrictions on foreign property ownership. When you purchase a beachfront condo on Seven Mile Beach, a Cayman Islands luxury home, a beachfront vacation rental, or even a parcel of land, you can be confident that the Cayman property you purchase will be yours for life, with no restrictions or taxation.
A member of the British Commonwealth, the Cayman Islands represent one of the most stable economies in the Caribbean, with almost no crime and an extensive infrastructure comparable to many small cities. Tourists travel to the Cayman Islands to enjoy the islands' friendly and safe local culture, stunning white sand beaches, clean turquoise waters, and easy access to major U.S. cities. Home to some of the finest dive sites in the world, the Cayman Islands are frequently listed as one of the top travel destinations in the world.
In addition to being a safe, clean and modern tropical paradise, the Cayman Islands offer buyers another reason to choose Cayman real estate to buy: the confidence of working with licensed agents who are well-versed in modern real estate practices and who follow a carefully regulated set of guidelines through the Cayman Islands Real Estate Brokers Association. The Cayman Islands real estate market is designed to meet the client's needs, ensuring that investors do not face any undue risks and that purchases can close on-time and with less paperwork than comparable real estate transactions in the United States or Europe.
Why choose Cayman Luxury Property?
From the moment you walk in to our Seven Mile Beach office, call us, or send us an email, you will be greeted with prompt expert advice, from some of the Cayman Island's most reputable and experienced real estate professionals. Our brokers have decades of experience in the Cayman Islands real estate market, as well as extensive knowledge of and hands-on experience in the construction industries, making it easy to get all of your questions answered in one place from experts you can trust. Whether you call on a Sunday afternoon to see a listing, or after hours to ask a question about zoning, you will find the staff of Cayman Luxury Property attentive and knowledgeable, ready to help. Take a look at the properties currently available or give one of our local real estate experts a call to set up an informative meeting, where we can outline current options and help you find your ideal Cayman Island real estate investment.
"There is no need to contact multiple brokers or agents when looking for real estate in the Cayman Islands. Our company can assist you with every available property that is currently for sale whether it be homes, condos, or land. This is at no cost to you. Let our professional agents do the work."
Buying Grand Cayman Real Estate
Grand Cayman, the most populated and most well-known of the three Cayman Islands, offers investors with the most comprehensive list of properties, luxury homes for sale, and beachfront condominiums. For potential buyers looking to purchase beachfront property, there are several appealing options on Grand Cayman. Investors can choose one of the dozens of luxurious condominium complexes along the world-class Seven Mile Beach, or buyers can choose the more rural, laid-back atmosphere of Cayman Kai or East End, which offers everything from undeveloped parcels of land to luxurious, state-of-the-art villas. No matter where you choose to invest on Grand Cayman Island, all of the modern conveniences of a large city are close-by. From modern grocery stores and specialty food shops to boutique clothing stores, fine dining, and health care, the convenience of a developed infrastructure bring modernity to the laid-back atmosphere of paradise. Transportation on and off the island could not be easier, with dozens of flights landing daily and only a short one-hour, fifteen-minute flight to Miami. Getting to Cayman is convenient and affordable.
Cayman Brac Real Estate
From Caribbean beachfront condos and luxury Cayman homes for sale to parcels of land and Caribbean vacation homes, there are thousands of attractive Cayman properties to choose from. Known as the most developed of the three Cayman Islands, Grand Cayman is a hub for business and commerce. Downtown George Town is home to luxury shops, large law firms, worldwide banks, and numerous businesses that transact countless deals each month.
Deciding where to live on Grand Cayman may be one of your most challenging choices, as there are dozens of charming neighborhoods on the island, each with its own personality and local flare. For those who wish to live close to George Town or purchase a condo on Seven Mile Beach, they will have the convenience of grocery stores and specialty wine shops, boutiques, a variety of restaurants, and state-of-the-art health care just down the street. Investors who purchase Grand Cayman real estate for sale enjoy the convenience of a developed infrastructure, bringing the comforts of home to paradise. Yet, even those who want to get away from it all, and choose a vacation home in Cayman Kai or a beachfront home in East End, still enjoy all of the modern conveniences of a bustling city, just one hour from your new front door.
Grand Cayman Island has it all.
For potential buyers looking to purchase beachfront property, there are several options on Grand Cayman. Investors can choose from one of the luxurious resort-like condominium complexes along Seven Mile Beach, or buyers can choose the more secluded community of Cayman Kai or East End. Both of these island communities offer everything from undeveloped parcels of land for sale to Mediterranean-styled villas. Once you find the perfect piece of Cayman real estate to buy, getting to and from your new home in Grand Cayman is simple. With dozens of flights landing at Owen Roberts International Airport daily, and a short one hour, fifteen minute flight to Miami, you are never far from your new Cayman Island home.
Buying Cayman Brac Real Estate
Cayman Brac draws travelers who thrive on adventure sports: rock climbing, hiking, diving, fishing and simply getting away from the busy pace of modern living. Recent developments have been made to help grow the tourism industry on Cayman Brac by local and foreign investors. Real estate for sale on Cayman Brac is for buyers who want to own property on a more rugged, secluded tropical island. Cayman Brac's quiet roads and unhurried pace are reminiscent of Grand Cayman several decades ago. Cayman Brac real estate for sale is primarily made up of undeveloped parcels of land and more modest beachfront homes.
Buying Little Cayman Real Estate
Little Cayman offers travelers and potential investors a taste of untouched paradise, from famous dive sites, and breathtaking marine life to tranquil beaches and quaint restaurants. Its strong draw of tourists each year is one of the main reasons potential buyers look at Little Cayman real estate. Whether an investor purchases a beachfront vacation home to rent, or Little Cayman property to live in after retirement, the island provides guests with gorgeous vistas and relaxed island living. Little Cayman is the smallest and least populated of the three islands, making real estate options more limited than Grand Cayman real estate for sale. Although the Little Cayman real estate market does not have as many offerings as Grand Cayman, Cayman Luxury Property would be pleased to show you any of the beachfront property for sale on Little Cayman.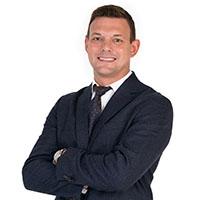 John has been working as an agent with ERA Cayman Islands for 8+ years specialising in high-end real estate, hospitality and property management. Formerly of Vail, Colorado; John has set down his roots in Grand Cayman. John holds a degree in business law from the University of Saint Thomas.