Trying to organize an exciting family vacation in the relatively small island of Cayman might seem to some like a breeze.
It's tiny, right? How much could one little 264 kilometer speck on the map possibly have in store for a week, let alone longer? Only the mos coral vacation you could ever dream of! Grand Cayman is one of the most entertaining places, jam packed with activities one could only find on the island. It's a step outside of the normal, everyday routine of life and into an exotic new viewpoint. Don't believe me? Sea for yourself!
By: Ciara Blomgren
One of the most renowned vacation spots in Grand Cayman is beautiful Seven Mile Beach. The fine white sand and pristine blue and green waters make for an excellent vacation stop for any day. It goes on forever, and is a wonderful way to spend the day. Well, with a bottle of sunscreen on hand, that is. The shore line is dotted with restaurants that serve all kinds of island cuisine. Another popular destination, for both tourists and locals, is the TurtleFarm. You can hold a turltle, or even use one of the wading pools for a more personal experience. They boast several lagoons, as well as the chance to swim alongside nurse sharks, barracuda, and Bowser, the Loggerhead turtle. It's a chance to become familiar with the wildlife and plant life of the Caribbean, from butterflies and birds to crocodiles and sharks, but this isn't all Grand Cayman has to offer.
Stingray City is an adventure like no other. Don't be fooled by the name; these little swimmers are perfectly friendly and loveable. It offers three destinations in one trip; two coral reefs and the sandbar. A boat will take you and your family out to these areas while providing some history along the way. The coral reefs are absolutely stunning and the fish colorful and plenty. You might even get to see a Dory – a Blue Tang. The final stop, the sandbar, is only three feet deep. The Stingrays love to snuggle up with their visitors. You can feed them, hold them, or even kiss them! It's sure to leave an impact on the whole family!
What would an island like Grand Cayman be without the reefs? There is an assortment of snorkeling places right along the shore that are available to rent or purchase gear or maybe even acquire a tour guide. You can discover the ocean life of Grand Cayman in all its eye-popping glory, right there with your family! Please remember, however, not to touch the animals or the coral, and stick to the buddy system! There is plenty of sea to lose yourself in. Along the lines of watery fun is the Kaibo beach. This beach is among the best for young children, shallow, but still exciting and full of discovery, offering watersports and an amazing beach bar and grill. Watersports vary from beach volleyball and kiting to kayaking and wakeboarding. Wrap up the night with a trip to the grill, seafood, steak and pasta galore!
Make the most of your vacation by visiting the other side of Cayman, Rum Point invites you to explore the quieter side of life. After all the hustle and bustle of the day, it's wonderful to relax and enjoy a meal beachside. There is plenty for the children to do as well; hunt for treasure in the sand or explore the tiny undersea life first hand. The possibilities are endless! Alongside Rum Point lies the extraordinary Cayman Kai, Cayman Kai is a gem of tranquility in the rush of life; the way true island life was meant to be. The calming breeze allows you to lay back and enjoy life and all it has to offer.
Convinced? We are happy to share the beauty of the Cayman Islands with you, who knows, you might just find the perfect second home right here in Cayman, and yes, that means your next visit is right around the corner.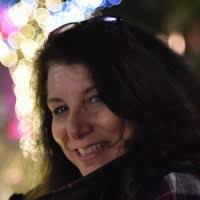 Lisa has lived and worked in the real estate industry of Grand Cayman for 27 years. Lisa is a digital and social media professional who focuses on social media and marketing techniques with the luxury real estate market. Lisa has built a large and engaged following online and off by providing practical, useful and helpful content driven by helping those who share her passion for real estate & being a party of the Cayman Community. Lisa is currently Social Media Marketing and Blog/Content writer for ERA Cayman Islands.