Imagine wiggling your toes in the pure white sandy beach that only Cayman can offer. Imagine looking out your sliding doors in the evening to the glistening waters of the Caribbean Sea dotted by the twinkling Christmas lights scattered along the coastline. All the while listening to the soothing sounds of lapping waves right from your door. Tranquil beauty at its best, that's what Cayman is made of.
The holidays in Cayman are full of magical moments one can only experience in the Caribbean. Christmas light displays that are absolutely magnificent at privately owned homes island wide. Enjoy these displays up close and personal with all your friends and family, everyone is welcomed! Enjoy the sounds of steel pan drums, and choir concert performances second to none throughout the island.
Santa of course makes his stop in the Cayman Islands dressed a tad differently, still in full red and white with an added hint of green, due in part to the beautiful weather conditions, he shortens his pants & loosens his buckles. He can even be seen enjoying one of the many boats along the beach. So, don't be alarmed, the children of Cayman are very accustom to seeing Santa enjoying our beaches & watersports, he has even been spotted parasailing along Seven Mile Beach! Santa can be seen by children throughout the island at several locations during the holidays. Don't forget to pack your stockings, although hanging stockings is done a bit differently here as we don't have fireplaces, rest assured hanging that Christmas stocking from your bed posts or next to your bed works just as well. Santa finds them every time, even in the islands!
What makes a Christmas trip to Cayman so special? Traditions. Pondering missing a white Christmas? no worries, we have a white Christmas year after year right here in Cayman! How you ask? one of the oldest traditions during Christmas in Cayman is that of having a white sand yard.  Long ago, this was a tradition that became a competition of sorts, who could have the whitest sand yard. Sand was brought, oops, properly termed "backed" from the beach by the family to the yard and of course this took time, so preparing the yard for its Christmas makeover started as early as October in some cases. On Christmas Eve everyone would spread the sand until the yard was covered in beautiful white sand. A path was made from the door lined with conch shells as no walking in the yard was firmly upheld. What a beautiful transformation the yards of the island displayed. This tradition can still be seen in Cayman at any one of the old Cayman Style homes so keep your eye out, a white Christmas is possible right here in Cayman & without all that cold stuff!
Christmas Beef, freshly made peppermint candies and of course the Christmas Carolers who can be spotted Christmas Eve aboard a flat bed truck, stopping along the way at the condo complexes and singing a variety of Christmas Carols for everyone! Those are some of the best Christmas memories I have from Cayman.
If your making the trip to visit us in Cayman during the holidays, be sure to book your trip very early, in some cases folks have been known to book their trip a year in advance. Cayman has a HUGE selection of rental properties from Condo's to Vacation Homes rentals to choose from. We look forward to meeting you, stop by, let us show you what Cayman is made of and pssssssssst you might even find that perfect second home so that you can experience the magic of a Caribbean Christmas year after year!
Happy Holidays from Cayman Luxury Property Group.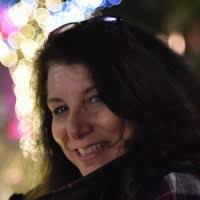 Lisa has lived and worked in the real estate industry of Grand Cayman for 27 years. Lisa is a digital and social media professional who focuses on social media and marketing techniques with the luxury real estate market. Lisa has built a large and engaged following online and off by providing practical, useful and helpful content driven by helping those who share her passion for real estate & being a party of the Cayman Community. Lisa is currently Social Media Marketing and Blog/Content writer for ERA Cayman Islands.